Rate Now
Share Your Experience
Have you seen Dr. Julie Pilitsis?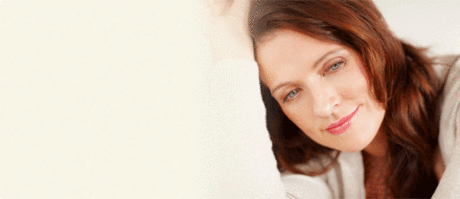 Epilepsy
Get the facts about epilepsy, including the different types, symptoms and causes of the condition.
22 Ratings with 6 Comments
1.0 Rating
May 11th, 2017
Dr. made a drastic error during surgery which left me in crippling pain.
This physician was very kind, however what was supposed to be a 2 hour microdisectomy turned into a five hour horror story which left me (a mother of three) with permanent nerve damage and foot drop(which I did not have going into surgery). I was in crippling pain for three years when I finally went to NY Hospital for Special surgery in Manhattan. There I was told that I had a very large break in my spine where Dr. Pilitsis had gone in along with a severe herniation which was never corrected according to the before and after surgery MRI's. I was devastated when I was told of the extensive surgery that I would need to recover from the break in my spine, The nerve pain and damage is permanent but the dr in NYC gave me back a part of my life by repairing the break in my spine that Dr. Pilitsis failed to tell me she caused. I was very sad by the deception from Dr. Pilitsis. Every follow up MRI her assistant would stare at the image in horror and she would just say it was much improved. I had no idea why her p.a would look at me with such empathy but she and her staff at Albany Med. failed to tell me that the she wasn't being truthful regarding what had happened in the operating room the day of my surgery. Dr. Pilitsis is known for her implants of stimulators for pain management.. I wish I would have known that she is more of an expert with helping with pain caused from her surgeries rather than illuminating the pain with surgery.. Very dissatisfied outcome.
5.0 Rating
June 30th, 2015
spinal cord stimulator
5.0 Rating
June 29th, 2011
5.0 Rating
March 1st, 2011
Excellent Surgeon
2.3 Rating
July 3rd, 2010
Could Work On Her People Skills
Hmm,although I am in awe of the training this doctor went through to get to were she is today I am still somewhat puzzled of her apperant lack of personality. Now I know I am hiring a surgeon based on her skill not if she can make me laugh, however this Doctor is lacking in basic bedside manner. Example 1: Did no see me post-surgery.(while I was in recovery) Example 2: Did not verbally explain the surgical procedure to me (although full well what to procedure entailed)Example 3: I feel relied to much on her office PA's to do the "grunt" work. Personally I felt like I was treated like a piece a meat by her. Although this is just one patients opinion
5.0 Rating
June 20th, 2008
laminotomy & disectomy of L4-L5
I could not have asked for a better surgeon for my experience on the above procedures. This woman was at all times very professional, caring & sensitive to my emotional state, as well as very informative as to what could potentially be done. Miraculously, I had immediate and total relief from severe pain awaking in the reovery room! I was off all pain medication within days of my surgery and only had to use minimum amounts from the mild discomfort of the incision. This surgeon was extremely caring. Several times before surgery, she personally returned my phone calls and answered questions, always in a short time of placing the initial call (unusual for any dr.), she also came to see me immediately in recovery to check on me and let me know exactly what was done. She had me stay overnite and was in to see and release me in a very timely manner the following morning. If I could grade this physician (and I have had many), I would give her an A+. If only all physicians could be like her, the medical industry would be perfect!
1.0 Rating
May 20th, 2017
1.0 Rating
May 20th, 2017
1.0 Rating
May 19th, 2017
3.0 Rating
October 22nd, 2015
5.0 Rating
September 24th, 2015