Rate Now
Share Your Experience
Have you seen Dr. Julie Reihsen?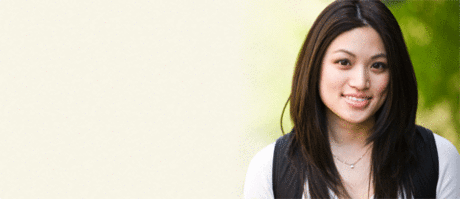 Birth Control
Get the facts about birth control so you can decide which type is right for you.
36 Ratings with 19 Comments
1.0 Rating
July 3rd, 2017
HIW VALUABLE IS YOUR LIFE?
If your life is valuable to you, don't trust this nincompoop. Insurance fraud is what they do best. She is not a sleep study Dr. Blatant misrepresentation of facts. Her own words were "I'm just a lowly PCP." She only refers to doctors she knows, & all 3 were not in my insurance network. She uses mind games to get you to come back a second time, instead of looking at your problems while your actually there paying her over $300 for an office visit. She's a scammer. Yells every word she says to you, like your deaf. Maybe she is. I wouldn't trust her with my health & dropped her as my PCP before I left the parking lot. Walk in patients were seen as my scheduled appointment came and went. There litteally is not one good thing I can say about the way I was "treated". Women, your a fool if you go here for anything gyn. Expect to have anyone in the office barge into your exam room without permission. Run. Run far and run fast. Why are you still reading? Go find a better doctor, this is not where you want to go.
5.0 Rating
April 7th, 2017
Great primary care provider
5.0 Rating
March 24th, 2017
Excellent Doctor - Friendly- Listens to you
5.0 Rating
January 6th, 2016
3.0 Rating
October 3rd, 2015
2.0 Rating
April 15th, 2015
Will Not Return
I went to Dr. Reihsen for the first and last time on 4/14. When she completed my physical she just recited a rehearsed speech. It was clear she said the same thing to every patient. She didn't take the time to listen to concerns. After the physical, my blood was drawn, and the doctor never said good. You would think she would have talked about any concerns I had.
5.0 Rating
March 30th, 2015
Very business like and proficient.
1.0 Rating
March 2nd, 2015
Does not listen to patients, passes you off to front office staff
I visited Dr. Reihsen once....will never return and do not recommend. I went in specifically to get a medication that I had discussed with my previous doctor and felt it was time for me to start. My previous doctor did not accept my new insurance so I wound up seeing Dr. Reihsen. During my appointment, I specified the medication I wanted several times and she never said anything to make me feel she disagreed. Several days later, after my blood work came back, the front office staff called to tell me yes a medication was needed but that Dr. Reihsen wanted to prescribe something different. Why was I getting this information from the staff when Dr. Reihsen and I could have actually talked about it during our appointment? I explained to the staff that I wanted the other medication and they said they would discuss with the doctor and call me back. The next day they called me back and said the doctor wanted to prescribe the medication she chose and that was the only option. To be clear, I'm not talking about a pain med or something that people could abuse. My dad, brother, uncle and several other relatives take the med I wanted because of a problem that is prevalent in our family. Why Dr. Reihsen wouldn't discuss alternative meds during our appointment or bother to call me herself was very frustrating. I then found a new doctor who actually listened and talked to me and prescribed the med I wanted without any hesitation and said for my condition it was the way he had treated it for 20+ years. So...avoid Dr. Reihsen....find a doctor who will actually listen to you and not pass you off to staff.
5.0 Rating
August 22nd, 2013
my experiance with dr reihsen gets better every visit
From sickness to injury, the doctor and practitioners are always helpful, the staffs changed over time but they have always been helpful since day one. Im very pleased with the entire office over all
2.3 Rating
July 11th, 2013
1.0 Rating
February 7th, 2013
terrible doctor!!!!
I have been to this physician 4 times in the last 2 months. My first experience was a well womens check. my impression upon leaving was that she was not caring at all. i got lectured during most of my visit. my following visits were for a sinus infection/stomach problems. Maybe image wrong but don't most doctors give you medication for these things???? After 3 visits image still sick and
5.0 Rating
February 1st, 2013
Great Dr. Good Office