Rate Now
Share Your Experience
Have you seen Dr. Julio Garcia?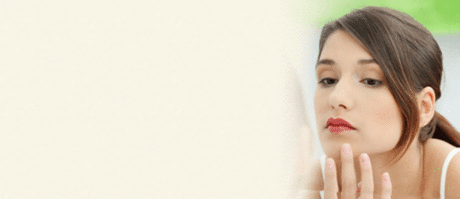 Acne
Get the important facts about acne, including the different types and what causes it.
22 Ratings with 13 Comments
5.0 Rating
December 16th, 2016
Breast Augmentation, Rhynoplasty and ear pin
I couldn't be happier with all the treatments Dr. Garcia did for me. I decided years later to go bigger with my breast Aug and I've problems since. I should have stayed with the implants Dr. Garcia recommended for me. I also had tattoo removal and lipo done by Dr. Garcia and everything healed properly.
5.0 Rating
February 23rd, 2016
Cheek Lift
5.0 Rating
June 11th, 2015
Breast
1.0 Rating
May 29th, 2015
The staff and nurses were amazing and courteous. Dr Garcia had 0 bedside Manner, lacks compassion/empathy, and my surgery came out difunctional. I would never refer or return back to Dr garcia.
Doctor's Response
I am not sure who you are as your information is not reveled. I am sorry you feel that way and I would ask you to contact the office to see how I failed to meet your expectations.
5.0 Rating
July 2nd, 2013
Repeat patient
I would like to recommend Dr. Garcia and his very professional staff to anyone seeking any kind of plastic surgery. He has successfully performed a number of procedures on me over many years to my complete satisfaction. His follow through long after surgery is amazing, he is quite the perfectionist in every detail. I wouldn't think of consulting another plastic surgeon now or for any future needs. Many of my friends and associates have been Dr. Garcia's patients in the past, we all have been pleased and think he is the best in Las Vegas.
1.0 Rating
January 31st, 2013
horrible experience
I had Restylane injections under my eyes. He did an awful job, my face is uneven and looks disfigured. One eye is higher than the other and the product is pushing my cheeks down. He injected the restylane too high in my under eye and its pushing against my eye. Its very painful. He instructed me to massage the area which made it worse! I haven't been able to work for a week because of it. One of my eyes stopped blinking and I called and asked to be seen. He said he couldn't see me until next week!! Right after the injections he left the room without asking if I had any questions or offering a mirror to see if I liked the results. Just ran out. He told me me to come in a week but didn't say the time. I called the morning I was supposed to be seen and he couldn't get me in until the afternoon and I couldn't go in. Now I don't know when he'll see me. I'm so scared, my vision is off. I'm going in his office to demand to be seen and he what happens. Such a nightmare experience with him. Don't go!
5.0 Rating
August 1st, 2012
I Wouldn't Go Anywhere Else
I have never had a better doctor experience than with Dr. Garcia. He is there for you every step of the way. He is highly qualified and his office staff is nice and helpful, very welcoming, which puts you at ease. Dr. Garcia and his staff make an excellent team. I highly recommend him and his office if you are seeking any type of plastic surgery/injections/tattoo removal. I have had them all!
1.0 Rating
March 15th, 2012
Impatient and Rude
Only interested in making money, was rude & impatient. I would NEVER refer anyone to him! I always had to take someone with me in the exam room with me after a couple of times where he made me fell like I was wasting his time. He stood over me with his arms crossed & said "What's your problem this time?" I will never forget how intimidated & low I felt the last time I was in his office.
2.3 Rating
October 17th, 2011
If your under 30....OK maybe
I had been refered to Dr Garcia by a male friend. During my Breast implant consultation I was told that he would not consider putting anything smaller than 600cc's in each breast (I have about 350 by nature) and when I was 50 I would look like a washed up stripper. I was 48 at the time. He actually told me that. No way would I let him touch me. I believe if you are a 20 something, with vertually no existing breast tissue and looking to have true "Vegas" looking boobs you have found your man. However he did make it clear that he only takes responsibility for them for 10 years.
2.3 Rating
April 12th, 2011
FEW YEARS BACK I HAD A BREAST REDUCTION BY DR. GARCIA. EVEN THOU MY BREAST ARE A LOT SMALL THEN BEFORE, I HAVE HUGE SCARS ALONG WITH HUGE CRATER TIP HOLES THAT IS VERY NOTICEABLE, BUT MOST OF ALL AND THE WORST THING ABOUT IT IS IF I GET COLD I CAN BREASTFEED MYSELF. MY NIPPLES ARE SO HIGH UP. WHEN I WENT BACK TO SEE DR G HE SAID THAT WAS NORMAL AND ALL HIS FEMALE PATIENTS ARE LIKE THIS. WELL LET ME JUST SAY BEFORE I HAD SURG I COULD NOT WEAR ANYTHING CUTE BECAUSE I WAS SO BIG, WELL GUESS WHAT I STILL CAN NOT WEAR ANYTHING CUTE BECAUSE THE CRATERS AND THE NIPPLES. SO BEFORE YOU DECIDE TO HAVE ANY KIND OF ELECTED SURG ASK YOURSELF IS IT REALLY WHAT YOU WANT. THERE IS A POSSIBILITY THAT SOMETHING CAN GO WRONG AND LEAVE ME WITH DEFORMITIES. ITS NOT WORTH IT AND IT WAS NOT WORTH IT. BE HAPPY WITH WHAT GOD GAVE YOU.
5.0 Rating
December 28th, 2010
Best Blepharoplasty
3.7 Rating
August 14th, 2010
Dr. Garcia has a very good reputation for a great bedside manner. When I had my consult he was just "not there". I left discouraged and uncomfortable even though I am a happy and very upbeat person, I felt he didn;t try to make a doctor/patient connection. Maybe he prefers entertainers and sports figures as his bio says.
Nearby Doctors

Dr. Julio Garcia is similar to the following 3 Doctors near Las Vegas, NV.