Rate Now
Share Your Experience
Have you seen Dr. Justin Albani?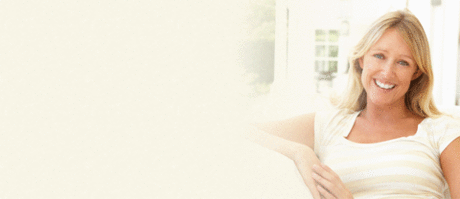 Hysterectomy
Learn about why this procedure is performed, who gets it done, and the different types of surgeries available.
23 Ratings with 8 Comments
1.0 Rating
October 21st, 2016
DON"T SEE THIS DOCTOR!
Both father and son are HACKS! They perform unnecessary procedures and botch them, leaving you both poorer and worse off than when you came in. Albani Sr. couldn't get the camerascope up my urethra; said I needed outpatient procedure (despite the fact that I never had problems with peeing or with erections). Albani Jr. did the operation, and botched it. Now when I pee I have to reach under and squeeze out last drops so I don't dribble in my underwear, and my erections are shorter and less hard. NEW doctor commented: "Oh, yeah, we've heard horror stories about the Albanis".
1.0 Rating
October 20th, 2016
Horrible Experience
This man took out his phone and began tweeting while I was sitting on his table with my pants around my ankles during an exam. He never excused himself or explained the call. His office sent me a bill incorrectly. After calling they apologized. Such a horrible experience. Will never return.
1.0 Rating
September 26th, 2016
Terrible
5.0 Rating
January 21st, 2015
Very impressed
totally impressed with his knowledge and his willingness to take time to explain the situation and review options. He answered all of my questions and did not make me feel that he was rushing to get on to the next patient. His nurse is very courteous and responsive as well, and the entire staff is friendly and helpful.
5.0 Rating
October 10th, 2013
Mr.
5.0 Rating
August 2nd, 2012
Dr. Albani is the best
In contrast too the other reviews, i have been a patient of Dr. Albani's for a little over a year and both him and his staff is absolutely the best. He always returns my calls promptly and is very patient with me when in his office. He isn't like alot of them that trys too rush you out, he takes the time to answer all my questions and is very personable. I would recommend him 100%!!
1.0 Rating
July 4th, 2011
Office Staff could not care less
I have had the worst time in getting my lab results back from Dr. Albani and his staff. My husband has cancer, and it took him from Tuesday morning, when he received the report, until Thursday evening to call us back about the results. This was for STAGE 4 PROSTATE cancer. And this was after at least 4-5 phone calls were left for him to call back. At one point, one of his staff told me that my husband "wasn't Dr. Albani's only patient." We were also promised call backs from him prior to this date that did not occur. I would stay away from this practice.
2.3 Rating
June 30th, 2011
He and his staff need to be trained in patient courtesy & professionalism
This doctor has 2 offices & sees patients at both. He spends the time to talk to you and give you treatment options, but later changes his mind after her "consults" with other doctors. Trying to get the results of your tests, such as blood tests and biopsy results, is like pulling teeth. And the time is takes to get some of the test results is unacceptable: 7-10 business days? For a cancer diagnosis?? He needs to change the lab he works with. The staff at both offices seem to have no idea of where he is or what he's doing on any given particular day, then they make promises that he will call you back when he doesn't. This happened for several days in a row with my case, and I was diagnosed with cancer, so it was a serious case. I was extremely concerned and couldn't get anyone to admit that they could even find my test results, much less get him on the phone to tell me what they were. He needs to make changes in the way he does business & train his staff properly.
5.0 Rating
August 1st, 2017
1.0 Rating
July 24th, 2017
5.0 Rating
April 19th, 2017
5.0 Rating
March 27th, 2017