Rate Now
Share Your Experience
Have you seen Dr. Karleen Swarztrauber?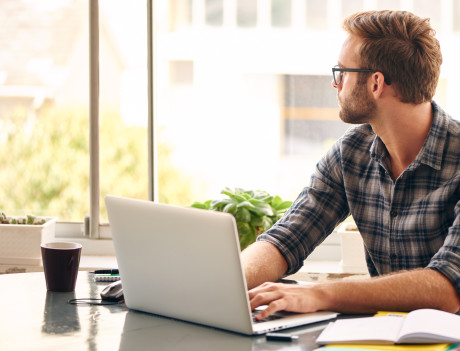 Adult ADHD
Get the facts about attention deficit hyperactivity disorder (ADHD) in adults, including the different types and symptoms of each.
43 Ratings with 13 Comments
5.0 Rating
August 4th, 2015
Highly recommend, especially if you have gluten intolerance or celiac concerns.
5.0 Rating
July 25th, 2015
She was the best Neurosurgeon I have seen. Would like to know if she will see me for post polio syndrome?
5.0 Rating
August 1st, 2013
Excellent doctor with holistic approach
1.0 Rating
April 3rd, 2013
Beware - Unstable Doctor who needs to see Dr. herself
First of all, I feel vindicated by some of the other reviews. Dr. S yells(yes really raises her voice), shrieks and is indignant when you question her on anything. I think she needs to see a mental health professional and that is just being honest, not trying to be mean. Oh yes, to say she is "not truthful" is being nice. Here are some of the highlights : her office called me with someone else's test results. She came into the exam room thinking I was someone else -- and this was all after I had seen her 3 times for neck injection - day surgery procedures, so we had a history with each other. She called my primary care Dr. and told him she thought I was a drug seeker because she didn't read her chart where I told her I was taking vicodin for a neck injury. She said I "lied" to her about taking vicodin. I pointed right to my paperwork where I wrote it out as the generic name - hydrocodone- and that is where she lost it "well that doesn't say Vicodin, you didn't say Vicodin" And how ironic is this. We just moved into a new neighborhood in Hillsdale a year ago. Guess who is our neighbor? Yep. Dr. S lives right behind us. As a side note, she was ALWAYS, always at least an hour late for every appointment.
1.0 Rating
September 15th, 2012
Lies & Consequences
Use this doctor at your own risk. I went in for neurological issues & doctor made correct diagnosis but also made several misdiagnoses totally out ...
1.0 Rating
September 15th, 2012
Lies & Consequences
Use this doctor at your own risk. I went in for neurological issues & doctor made correct diagnosis but also made several misdiagnoses totally outside her realm. She then caused me severe, excruciating pain during epidural steroid injection; pain that continues after two full years. To make things worse she added flagrant lies (yes, I said lies!) to my records that I can't get anyone to care enough to force their removal. Records stay with a person for life. Now I face higher insurance premiums because of her false statements, and may be refused totally in the future.I filed a complaint with Oregon Medical Board & all they do is protect the doctor. You can't sue a doctor unless another Dr will testify that there was negligence (fat chance).She exhibits bizarre behavior if you don't agree with her, to the point of shrieking at you. All I can do is post reviews & make references on Facebook. In my opinion she is very unprofessional for a Dr. I'd be glad to share more with you if you want specific details.My guess is that any flattering reviews here were written by her office staff.
5.0 Rating
February 28th, 2012
Should have gone sooner
I was referred to Dr S several months ago. After reading some highly critical reviews, I was afraid to go. Finally the pain won out and I made an appt. I admit I was completely prepared to walk out the door if I observed any unusual behavior. However, my experience was completely positive. I found Dr S 's manner to be friendly, informative and genuine. The office staff was pleasant and very helpful. As for the reviewer that was "diagnosed" as having celiac, I wonder if you would accept an ophthalmologist diagnosis of neurological symptoms. I find it refreshing that a neurologist would, for whatever reason, comment that you have symptoms of celiac. I would receive that information as a pointer, something to follow up on in the future. I do not have celiac but, much to my dismay, found that when I stopped eating gluten, my muscle and joint paint were reduced by 90%. To me, finding a neurologist that looks at me as a whole person, is a great thing.
1.0 Rating
February 3rd, 2012
celiac
I was diagnosed as having celiac by Dr. S. Her diagnosis was based on just looking at me. A later blood test (ordered by a different doctor) confirmed my suspicions - I do not have celiac. Another doctor who knew about Dr. S's rush to judgment with me told me that she has a new patient who was also told, incorrectly, by Dr. S. that she has celiac. She misdiagnosed other conditions re me also.
5.0 Rating
January 13th, 2012
Wonderful
2.3 Rating
September 9th, 2011
always seek 2nd opinion
1.0 Rating
March 8th, 2010
Not good with numbers.
5.0 Rating
January 21st, 2010
intelligent and caring doctor
She is wonderful. She will not give up until she can diagnose what you have and support it with diagnostic tests for insurance purposes. Amazingly caring and intelligent. She is newer to the area (just a few years) but is quickly gaining a high reputation. I would not hesitate to recommend her to anyone.
Nearby Doctors

Dr. Karleen Swarztrauber is similar to the following 3 Doctors near White Salmon, WA.