Rate Now
Share Your Experience
Have you seen Dr. Kimya-anhcina Nguyen?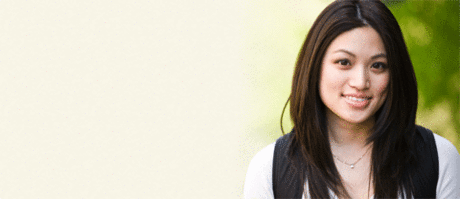 Birth Control
Get the facts about birth control so you can decide which type is right for you.
Quality Rating
Highly Satisfied
11 Ratings with 4 Comments
5.0 Rating
April 29th, 2014
Dr. Nguyen
I have been seeing Dr. Nguyen for about 2 years and must say she is the most patient and caring doctor she really takes time with you and try to focus on the problems you have and work with you on getting better I have a weight problem along with Hep-C and stomach problems and she has been there for me and is doing everything she can do for me I want to get started on the new treatment they have out for Hep-C but my insurance won't pay for it and it is very depressing she tries to make it to were you feel a little better about it before you leave her office. She is a very nice person at heart and cares about her patients, I have read some of the reviews and must say some of the bad thing some people have wrote we must be seeing different doctors cause she is not like that at all. I will continue to see her as long as she will keep me as her patient. Thank you
5.0 Rating
March 18th, 2013
Recommendation
Dr. Nguyen is and has been very professional and knowdgable. I appreciate that she has always taken the time to share specifically my treatment results as they progressed. Not only has Dr. Nguyen acted with professional decorum but she demonstrated the tenacity to pursue and follow up the newest approvedFDA drug treatment options for my particular case. Like Dr. Nguyen, her staff is amiable, courteous and have provided excellent service during my treatment this past year. One of the most appreciative aspects I have is that Dr. Nguyen never portrayed an impatience to get to her next appointment but always made sure all of my questions concerning the treatment of my case were answered. I without reservation strongly recommend Dr. Kimya Nguyen for her professionalism and genuine desire to help her patients.
5.0 Rating
September 27th, 2012
A kind doctor with big heart
I was referred by my primary doctor in Sherwood for a colonoscopy exam as I have had frequent episodes of heavy gas burping, indigestion, and bloatness.Dr. Kimya Nguyun was so caring, kind, and very concerned at my situation. During our pre-procedure consultation, I was fully briefed on the procedure, its potential outcome, and proposed course of treatments should I have certain conditions.Needless to say, the procedure was well done, and Dr. Nguyun spent considerable time with me to explain an dadvised me what treaments would be best for my condition.It has been 3-months now, and I am feeling very fine with moderate exercise and minimal drug therapy prescribed by Dr. Nguyun.
1.0 Rating
June 26th, 2012
My adult daughter was with me at the office visit. This Dr was rude, no eye contact, hardly spoke or asked questions. Said she got my primary Dr's notes and was going to do a test. Her brother was polite and called to tell me when it was. She ripped apart my throat and said it was because "my throat is anatomically incorrect" hmmm hasn't been a problem before or since and it's had tubes down before and since, same procedure done twice since but not by her. Came home and 2 weeks later got an envelope in the mail with PHOTOCOPIES out of a book of a article and a note that said read this, especially this certain part (which had to do with cancer). Thankfully my daughter was here when the mail came. I lost it. I went to my primary Dr and them went to OHSU as I did not want to see that cold hearted woman, Nguyen again. They got the same lab results and said no I did not have it. They repeated the tests to be sure and look around and no I did not have it. This was several years ago and just went through it again to monitor and still no sign of it. I do have stomach issues, and she was called in as a consult by a surgoen when I was at WVMC for another reason and instead of consulting on my health issue - stomach at that time she came in the room and demanded to know whey I didn't come to see her. My sister was in the room and Nguyen didn't wait for an answer she left immediately and went into the hall and had words with the surgeon who was out there. He came into the room and told me he'd fired her, with a big smile. I was very happy. And they sent me to to OHSU. Thankfully there are other gastroenterologist here in McMinnville now! I will never see her again.
5.0 Rating
November 12th, 2016
5.0 Rating
October 28th, 2016
5.0 Rating
October 4th, 2015
5.0 Rating
February 10th, 2015
3.7 Rating
July 4th, 2014
5.0 Rating
May 29th, 2014
Nearby Doctors

Dr. Kimya-anhcina Nguyen is similar to the following 3 Doctors near McMinnville, OR.