Rate Now
Share Your Experience
Have you seen Dr. Kae Aung?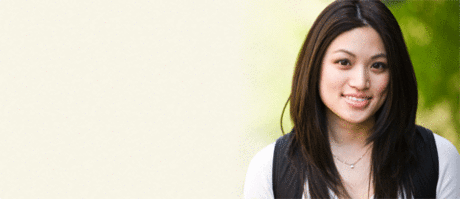 Birth Control
Get the facts about birth control so you can decide which type is right for you.
24 Ratings with 12 Comments
5.0 Rating
June 5th, 2014
Dr Aung is the best!
1.0 Rating
August 21st, 2013
Looking for new PCP after a year.
I really enjoy the receptionist (Sandy), she is well organized & extremely sweet. Making an appointment is fairly easy. The nurse (Cathy) is very brisk & no matter how much I smile seems to be immune to smiling herself. Recently two tests on a lab request form she filled out were called into question & she then strangly denyed she had requested those labs (silly since it was a duplicate of the previous request, w/same exact labs, by Dr. Aung & I had kept a copy). I don't usually mind having to wait up to 30 minutes or so for an appointment but waiting 45-90 minutes (or longer!) and then being rushed out after 10 minutes is beyond acceptable behavior. Have some respect for people's time. We also have obligations and a life outside your waiting room.
3.7 Rating
August 6th, 2013
I have not had any problems with communication and find the dr to be very polite and friendly. She has called with test results and to check on various situations. The staff has been very friendly. I have not had long waits, maybe 20 minutes a couple of times but never longer than that. The Dr does listen carefully to what I say, and her being the dr, she often knows more about the symptoms I mention and follows up with accurate referrals.
1.0 Rating
April 18th, 2013
3.7 Rating
June 29th, 2012
New patient, 1st visit
I waited 6 weeks to get a new patient appointment only to have to reschedule last minute due to a personal conflict. They happily re-scheduled but it was another 4 weeks out. I arrived just prior to my appointment & because I have an overwhelmingly complicated medical history attached lists of meds, surgeries & health issues along w/all forms that had been mailed to me prior to appointment. Sandy (receptionist) is a doll; quite a change from previous experiences. I didn't get much time with nurse Cathy yet but she seemed pleasant. After waiting over an hour & 15 min I was called back. Once roomed the wait was only about 5 minutes. The doctor spent 45 minutes with me. I think she would have spent more (I believe it's typical to schedule 1 hr for new patient appointments) time if they hadn't been either overbooked or running so far behind.Dr. Aung's heavy asian accent made it difficult to understand her at first. She was (as expected) intimidated by my complex medical history and for the first 30 minutes I thought it was not going to be a good fit. However, the last 15 minutes it was as if things finally clicked for us. I'm looking forward to educating her about my health issues & working together to find solutions.Dr. Aung seems very intelligent but a bit on the cold side. I'm hoping as I get to know her she warms up.
1.0 Rating
January 5th, 2012
5.0 Rating
November 21st, 2011
Dr. Aung is definitely one of the best doctors I've ever had!
I understand if someone has a problem with Dr. Aung's English language proficiency, but I think that complaint is short-sighted. I also actually don't think she is particularly deficient as far as her English. Personally, I have found her to be a thorough, caring, and very knowledgeable doctor, and she has called me on more than one occasion (after an office visit), to comment about a medication or to clarify something she said or prescribed.I think she is one of the best doctors I've ever had (I'm 70 years old), and I feel fortunate to have her as my doctor/internist.
1.0 Rating
August 12th, 2011
I have scheduled 3 separate appointments with Dr.Aung I was kept waiting for 2 hours on the first, 1 and 1/2 hours on the second, on the third I finally left after 45 minutes. This Dr. does not manage her time well and has no respect or places no value on her patients time. I will be seeking other healthcare.
1.0 Rating
July 29th, 2011
Very poor communication.
She does not understand me and I don't understand her. She gets on her computer to input info and talks to herself. She does not listen! She contradicts herself continually, saying I have something, then I don't, then I do all during one visit. Her limited knowledge of English is not fair to her patients. I cannot get her to listen long enough to understand me. I have never been to a doctor I disliked more (not personally, just as a doctor). I have a major physical disability for which I must take a narcotic pain pill and I have no insurance, so she is the only doctor in this town who will see me. If there were anyone else I would not hesitate to change. It's been over 2 years and she still doesn't know me. I would not recommend her to anyone. All that being said, the staff at this office is great.
5.0 Rating
June 9th, 2011
Great doctor
Unlike the patients above I have nothing but praise for the doctor. I have never had to wait long, she has been great on diagnosis, has gone the extra mile in helping me even when I lost medication, and I truly feel that she cares. I wouldn't think of going to another doctor. Since english is her second language, periodically if I don't understand something I ask her to repeat and than I get it. She is the best. I also want you to know that I am not a relative of hers or social acquaintance/freind.
2.3 Rating
December 15th, 2010
Hard to understand. Communication Breakdown
3.7 Rating
August 25th, 2010
Nearby Doctors

Dr. Kae Aung is similar to the following 3 Doctors near Paradise, CA.