Rate Now
Share Your Experience
Have you seen Dr. Kamal Woods?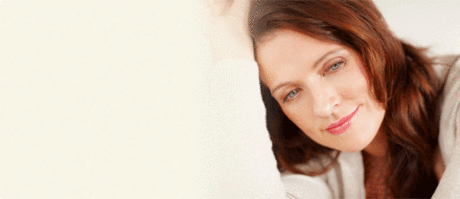 Epilepsy
Get the facts about epilepsy, including the different types, symptoms and causes of the condition.
Quality Rating
Highly Satisfied
51 Ratings with 17 Comments
5.0 Rating
September 20th, 2017
Great surgeon!
After about 20 years of back pain, which I managed but finally got worse, Dr Woods fused my L4 and L5. I went home in 2 days, had relatively little back pain, and was fused in 11 weeks. After some PT, I have no back pain, more energy and stamina, and a whole new outlook on life! Dr Woods did an amazing job, even with my bad osteoporosis. I highly recommend him!
5.0 Rating
August 31st, 2017
Pain-free
I experienced the most excruciating pain I have ever had in July of 2016. Was unable to walk, sit or stand. After a year of epidurals, nerve block, physical therapy and being treated by a chiropractor and still unable to be out of pain I learned of Dr. Woods and the fact that he performed minimally invasive spine surgery. I had TLIF surgery on June 5 ,2017due to a herniated disk spinal stenosis. Thanks to Dr. Woods I was walking with no assistance the next day with no leg or back pain. My lifestyle has resumed to normal! I would recommend Dr. Woods (and have) to anyone with back pain contemplating surgery.
5.0 Rating
April 2nd, 2016
Professional wrestler
Dr. Woods did my neck surgery. I had seen another neurosurgeon in San Diego who recommended a fusion. Dr. Woods explained to me why an artificial disc may be a better option for me. I spent less than 1 day in the hospital. My neck pain and shoulder/arm pain were immediately better. I don't know why I waited so long to have surgery. I'm back to professional wrestling.
5.0 Rating
September 11th, 2015
patient
5.0 Rating
September 1st, 2015
Happy lumbar laminectomy patient
Before I saw Dr. Woods, I went to therapy. I also had injections every few months. The injections were not really helping. I got referred to Dr. Woods. He performed a lumbar laminectomy. 6 weeks after surgery I'm up and about with absolutely no pain. It's a gift! I feel like I was reborn. If you are thinking about having spine surgery, do not hesitate for one moment.
5.0 Rating
August 2nd, 2015
Disc replacement in my neck
I had a cervical arthroplasty performed by Dr. Woods. I went home the morning after surgery. My neck pain and arm pain were completely gone after surgery. The surgery itself was not particularly painful. It's only been 3 months since surgery and I feel like my range of motion has increased compared to before surgery. Such an amazing experience. He is a great doctor and Loma Linda Murrieta is a great hospital.
5.0 Rating
June 30th, 2015
Exceptional
Dr. Woods is focused on YOU, not his clock. He explains his diagnosis clearly but patients should have a list of questions in hand. I would recommend him enthusiastically for procedures with which he has recent familiarity. He comes with expert training at Cedars Sinai Hospital as a fellowship recipient and has a more youthful outlook and less PRIMA DONNA like presence, less arrogant than some I have met Front desk could use some warmth.
5.0 Rating
January 10th, 2015
I saw Dr. Woods at the Murrieta office. The facility is beautiful and his office staff are pleasant. I did not have to wait. Dr. Woods was not the typical surgeon. He was easy to talk to and LISTENED. He seemed very knowledgeable. I have seen other spine surgeons in the past for the same condition and none of them were able to explain my condition as well as Dr. Woods. He did not seem "knife happy." My impression is that he really cares about his patients and only operates if necessary. I highly recommend Dr. Woods for those with spine pain.
5.0 Rating
December 15th, 2014
Retired Soldier
I have been suffering with back pain for over 15 years. I have been told it was my L4 & L5. I went into see Dr. Woods and within 10 minutes of my visit, he told me it wasn't my back but my neck and after he did the CT scan it was confirmed. The C4,5 and 6 were compressing against my spine causing the pain and numbness. Now for the first time in 15 years I am pain free.
5.0 Rating
June 13th, 2014
OLIF
5.0 Rating
January 28th, 2014
OLIF
I had an OLIF which completely changed my life. I was not able to stand or walk very much prior to surgery. The surgery was minimally invasive and the recovery was remarkable. After 6 weeks, I was back to walking 2 miles daily. By 3 months, I was playing tennis. The amazing thing is that I have NO PAIN. Dr. Woods is my hero.