Rate Now
Share Your Experience
Have you seen Dr. Kamlesh Desai?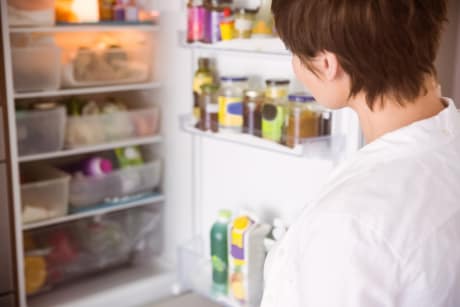 Binge Eating Disorder
Get the facts about binge eating disorder, including symptoms, causes and related conditions.
Quality Rating
Highly Satisfied
21 Ratings with 10 Comments
1.0 Rating
April 7th, 2017
Diagnosed 16 year old with Prostatitis
Misdiagnosed me with englarged prostate at 16 years old, actually haemorrhoids which caused pain. Didn't know men get yeast infections, even gave multiple vaccinations with thimerosol ( mercury ) without knowing vaccinations had this, and laughed when I told him this, when I told him to check He did and laughed again "it does have thimerosol". Do not Trust him and change Dr's if you already haven't , a QUACK as he told me to masturbate 3x daily for weeks to relieve pain, at 16 yrs young, this is old wives tale he takes as medical advi
5.0 Rating
July 13th, 2016
5.0 Rating
March 11th, 2016
Great family Doctor!
5.0 Rating
March 10th, 2016
KYLEIGH
1.0 Rating
November 6th, 2013
Waste of Time
Sadly, I waited three weeks to get in for my first appointment. In the meantime I got a missed call from the office with a message leaving a call back number and no further information. I called back twice and never got an answer. They never called me back and the night before my appointment, I got a recording to remind me of my appointment. Upon arrival the girl behind the desk very apologetically informed me that the doctor was not in and they had tried to get ahold of me for rescheduling. I told her that I had only received one call and they hadn't answered when I called back and I wish they had tried harder. At this point the older woman behind the desk got very rude with me. I am so disappointed because I have some real health concerns.
1.0 Rating
March 31st, 2011
Review of PCP
Dr. Desai appeared to have no knowledge of my primary diagnosis, for which I provided test results to him. Most visits, he appeared angry with me because of medications precribed for me by specialists for chronic conditions of asthma, allergies, and arthritis and documented serious back problems. He tried to stop these medications randomly.He missed a major diagnsis after I had an accident and allowed me 5 months of suffering before I was referred to the correct doctor. I had repeatedly told him of continuing signs of head injury.
Doctor's Response
I always endeavor to decrease the medications each patient takes. There are many occasions where people are taking medications which are duplicating and interacting with each other because they are seeing many specialists who prescribe similar drugs. I have no intention to keep people in pain or suffering and am human- I could make mistakes but this patient has not personally made me aware of any situation like above. People with serious back injury histories tend to be placed on chronic narcotics which help pain relief temporarily but never permanently, I try to help them find alternate means of safer pain control but if they become habituated, they feel miserable in the switch over.
SHOW
5.0 Rating
January 9th, 2010
5.0 Rating
December 10th, 2009
He is a wonderful doctor. He listens, takes careful notes to be sure all records are well kept, and is very knowledgeable about medical issues and solutions. He and his wonderful staff cared for me with professionalism and kindness. If anyone has to wait it is because his patients are not rushed so he can see as many people as possible. I wish I had found him sooner.
5.0 Rating
December 23rd, 2008
5.0 Rating
May 12th, 2017