Rate Now
Share Your Experience
Have you seen Dr. Kan Yu?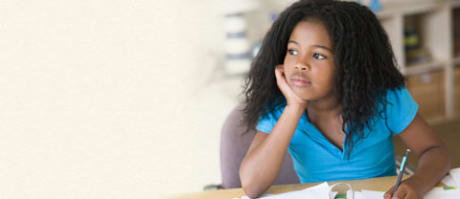 ADHD
Attention Deficit Hyperactivity Disorder (ADHD), including the different types and who gets them.
Quality Rating
Highly Satisfied
149 Ratings with 57 Comments
5.0 Rating
July 3rd, 2017
A Wonderful Dr
Dr Yu has been my Neurologist for over 5vyesrd now. I see him on a monthly basis for a variety of health issues. When things pop up with my health he is determined to get to the bottom of it. He is caring and kind and I can honestly say he has become my friend. I can trust him to give it to me like it is with the truth. He doesn't beat around the bush so to speak. Very thorough and highly highly intellegient. Always learning and sharing knew advice and possibilities with alternatives and suggestions. You must ask questions. He doesn't read minds but that's the only negative I can even give him. I highly recommend him!
1.0 Rating
November 1st, 2016
Beware just in and out without a look at your history or films!
I have never been to a doctor who has you fill out page of information than doesn't even look at it. I have a cervical spine disorder. I bought MRI, reports and he looked at nothing. He just wanted to give me pain meds without even looking at what medication I was on. The meds he wanted me to take I was already on. Total waste of time.
Doctor's Response
She has seen several doctors, including neurologists, neurosurgeons, and others before she came to me in 8/2015. She switched from another neurologist to me. She was only seen only once in 8/2015. She was offered physical therapy. She was not given any pain medication at all. In fact, no new medication was given to her. She's advised to come back for further discussion of the treatment plans.
SHOW
5.0 Rating
September 9th, 2016
Highly Recommend
I have been seeing Dr. Yu for 6 months now and could not be more pleased. He cares for his patients and is very knowledgeable and willing to help. I normally do not write reviews for anything however after seeing what others had written about him not caring and not taking time I just had to set the record straight… Dr. Yu does take the time needed with each patient. I have never left there feeling that he rushed me of didn't answer all my concerns. I have had 6 spinal surgeries and have seen many doctors about headaches and nerve pain and only Dr. Yu has been able to help. I would highly recommend him... After seeing our family Doctor and having MRIs of the brain for headaches and smelling smoke with nothing found My wife also went to see him. Once he looked at the MRI images he noticed that her pituitary gland looked like it had a growth and sent her to Barrows. This is something the radiologist and family doctor had missed... It just shows again how good Dr. Yu is at his job.
1.0 Rating
July 1st, 2016
3.0 Rating
July 1st, 2016
Top neurologist
5.0 Rating
April 25th, 2016
Dr Yu has bee such a giving and caring Dr. I can go in to see him and think there is no way I am going to make it through my illness but he actually listen and thinks about what I really said and then he replays. I trust him with my life and in so greatfull he is my Dr
5.0 Rating
April 21st, 2016
Dr. Yu has changed my life! I have had chronic migraines for years; Dr. Yu is very proactive and keep finding new therapies for me. Although I have had good doctors before, they would seem to give up and there would be nothing new to try. Dr. Yu has helped me decrease the number and severity of my migraines. Additionally, during a particularly bad couple of episodes, he treated me in his office as a walk-in and saved me hundreds of dollars in ER costs as well as eliminating the debilitating migraines from which I was suffering.
3.0 Rating
April 18th, 2016
Where is the Dr. Yu I once knew and thought so highly of?
5 years.. loyalty, trust, with this Dr. as his patient. He's seen me 1 X a month for over 4 yrs now and many times has referrede to me as a good friend not just a patient & yet... Because he recieved a letter from feds stating he couldn't prescribe narcotic pain relief any longer, but hia staff assured me wnhile out of state, that he would see me when i got back for one last RX so as to not leave me high and dry. Yet I returned this past Fri evening to hear a message recorded that day informimg me that he's changed his mind and will not be giving me a last RX though i was gone 3 weeks I should have had time to find a new dr!!!! I was given 1 days notice to find a new PCP, before leaving the state3 weeks! is he serious? Not to mention the withdrawls I'm facing now inhumanley after 1 narcotic pain pill a day! Is this really necessary Dr Yu to prove your anger at the FEds or what:? How can you treat a loyal paitient, good patient who believed in you like this after all these years? I thought so highly of you. It was bad enough that you SUDDENLY forgot I'd had a 2nd back surgery while in your care, and simply refused to tesitiy or give so much as an under oath statement regarding it, but to now treat me like this? like one of your just off the street patients who obviously need a drug fix?
5.0 Rating
February 17th, 2016
An outstanding MD
If you are a patient seeking help for a neurological condition, you can put your full trust into Dr. Yu. He is an extremely caring, intelligent, prompt, and intuitive doctor. I have my full faith in him because he has helped me get back on my feet when I thought I would never get help for my MS. Thank you Dr. Yu.
5.0 Rating
February 2nd, 2016
Great service.. Great Doctor!!
I have been seeing Dr Kan Yu for over 8 years and he has made my life so much better especially suffering from migraines. I do Botox injections every three months and it's been the best thing ever!! I totally luv his attitude and getting right to the point! All my girls see Dr Yu also and they luv him as much as I do!! I thank God every day for meeting him at the hospital! I always recommend family and friends to him! In my book he's the best!! Thank u DrYu and his staff for always caring about me and my family and goin out of ur way to be the u can be!!
1.0 Rating
January 27th, 2016
Dr. Yu was very rude and unprofessional during my last visit. My visit with him was for some pain I had been experiencing with my elbow. When I met with him for my test results he informed me that I was fine, then told me to reconsider having a baby. I am a 35 year old woman undergoing IVF treatment to try and have a child. Dr. Yu informed me that I will waste $50,000, be unsuccessful in my treatment and he will assist me with re-evaluating my life upon my 6 month follow up appointment. In addition he told me a story about a friend of his who waited later in life to have a baby and it turned out to have a genetic disorder. How on earth does this apply to me and why was he trying to dissuade me? I do not think this is at all appropriate for my neurology doctor to be telling me. I was quite honestly really baffled at the direction the conversation went.