Rate Now
Share Your Experience
Have you seen Dr. Kant Lin?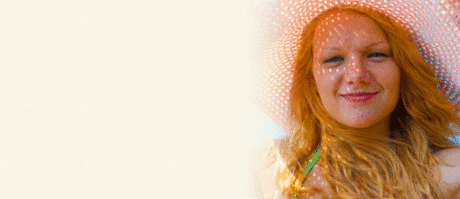 Skin Cancer
Get the facts about skin cancer, including the different types and symptoms.
20 Ratings with 5 Comments
1.0 Rating
April 7th, 2014
Horrible 5 years and still in pain
Bilateral Mastectomy and he did reconstruction or his students did in 2009. I have yet to find a bra to fit. They lay like doughnuts and go under my arms. I have 1/4" scars across my chest and under my arms. My right side has an extra skin pull that is so noticeable and looks like an extra nipple only off to the side. That one also always feele like it is being pulled I to my chest. I developed a staff infection in his office and almost lost the implants. The person that removed my stitches did not wash her hands or wear gloves. I wish I had never ever been sent to this person. I can wear a bra it hurts so bad. I don't have insurance so I can't go have someone fix it and back when I had it done and mentiomed these things he just boasted on what a good jobhe did. When I was in the hospital for the staff infection my roommate said she heard th student Dr say he gave me the staff infection to one of the nurses. I regret my decision now and wish II'd just taken off my breasts with no reconstruction. He has made me so depressed. I have to buy dresses loose or with jackets even my mother of the grooms dress because I couldn't find a bra to fit and the scars and extra tag show thru light wt fabrics. I should never have gone to UVA neither Dr made ke feel good and I had 7 lumpectomys that were unnecessary before having both removed a few weeks later.
5.0 Rating
December 12th, 2013
I HIGHLY recommend Dr. Lin!
Dr. Lin was my plastic surgeon for breast reconstruction following a mastectomy. I believe that people are more likely to write a review if they did not have a good experience, because I had HEARD so many wonderful things about Dr. Lin's work that I was surprised to even see a couple of bad reviews on here. (My opinion: a couple of unhappy people out of all of the surgeries that he has done, is not bad. He is a very sought after surgeon) I even did all that I could to get my insurance to approve for me to go to him, although out of network. Just as I had heard, he WAS remarkable. I wouldn't expect you to feel that you are best friends with him right off the bat; he is a straight shooter as far as the facts, what he suggests, what your options are, and all possibilities, but I like that kind of thing. During the same operation as my mastectomy, Dr. Lin inserted my expanders. Over a period of time I went to him for my fill-ups and he listened to me and wanted me to achieve my desired look as far as size, placement, and even cleavage… although I know that every women's body is different and results can be different depending on weather you yourself decide to do skin and nipple sparing or not, if you have undergone radiation, etc. I then had my exchange surgery two weeks ago (expanders out, implants in) and I could no be happier! Deep down I had prepared myself for the worst, because I really liked my breasts before, but my boobs now look even better than they did when I was 20! I am a young mother (32 years old) and so it is nice to have a new pair of boobs to enjoy, although going into this, reducing my high risk of cancer (I am BRCA 1 positive) and being here for my children was the most important thing - I still wanted some good aesthetic results, but my results are way better than good - they are perfect! I should also mention that with every visit that I had with Dr. Lin, I liked him more and more and more. He knows what he is doing and he is the best at what he does, but he also has a big heart and wants what is best for his patients and for them to be happy with the results. I guarantee he will grow on you; I am going to miss seeing him and for going through such a big event in my life, I wouldn't have wanted to go through it with any other doctor. He is amazing! His Resident, Alex, is also top notch and will make an excellent doctor soon! Post note: I also loved the rest of the staff and I don't think that I ever once waited longer than 10 minutes. Bonus: Really good sushi in the cafeteria on your way out. :)
1.0 Rating
June 4th, 2012
left huge scars and implants have no lift
1.0 Rating
February 12th, 2011
Bad Result
I had to spend 11K and have two surgeries to correct Dr. Lin's horrible reconstruction he did on me after I had breast cancer in one breast. As a result of the surgery with Dr. Lin, not only were my breasts extremely different in size, but one was a lot lower than the other. He did have a second chance to make them match in size and still did not. I feel that UVA and Dr. Lin owe me at least 11K not to mention what they put me through having to have two additional operations to fix the mistakes.
1.0 Rating
February 11th, 2010
Poor results
I went to Dr. Lin for corrective surgery after surgery for breast cancer. He was to reduce the size of the healthy right breast so it would match the size of the other one and improve the appearance of the left one as well. He made the size of the healthy breast one size smaller than the other with a large mass to one size. He also made some other mistakes which I don't care to elaborate on here. I was supposed to have an anesthesiologist but, at the last minute, a nurse anethetist showed up. I spent a few thousand dollars with another plastic surgeon to correct as much of Lin's mistake as possible and have pictures as proof. I asked for a copy of Lin's report on my surgery and his description of me was very inaccurate. He said he would do another surgery to correct his mistakes but I did not trust him and doubt he was in the operating room during the original surgery. I did not volunteer to be a "guinea pig' for his resident.
5.0 Rating
July 23rd, 2017
5.0 Rating
November 19th, 2015
4.0 Rating
September 21st, 2015
Nearby Doctors

Dr. Kant Lin is similar to the following 3 Doctors near Charlottesville, VA.