Rate Now
Share Your Experience
Have you seen Dr. Karen Acevedo-Mogharbel?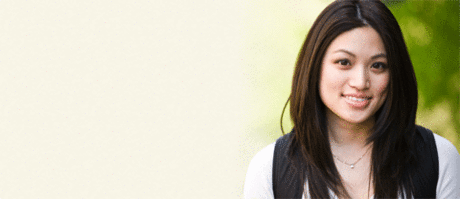 Birth Control
Get the facts about birth control so you can decide which type is right for you.
61 Ratings with 17 Comments
1.0 Rating
July 27th, 2017
Awful experience
A year ago, I visited Dr. Mogharbel for a referral to a cardiologist, after my husband, a medical student, heard something unusual with my heart. I was also experiencing shortness of breath and fatigue. As soon as I explained it was my husband who heard something, she rolled her eyes and completely blew me off. She did not listen to me after that. She said my heart sounded just fine and that she had a "cardiologist stethoscope" and that my husband should probably look into getting one. She told me one of my heart sounds was louder than the other, but that was normally due to high blood pressure, but mine was normal so I was probably fine. I was humiliated and couldn't get out of that office fast enough. Fast forward to today, I have just been diagnosed with a tricuspid valve regurgitation and am still having symptoms I was a year ago. If she had taken the time to do more testing, she would have seen that my "medical student" husband DID in fact hear something unusual and that my symptoms were real and valid. I would never recommend her to anyone!
1.0 Rating
July 1st, 2017
Disappointed- Very Rude Staff
I am so disappointed with Dr. Mogharbel's office. I will never go there again and I would discourage anyone from seeking their help! Getting an appointment is absolutely ridiculous, the staff is consistently rude (both in person and on the phone) and they refuse to refill prescriptions unless you come in to see the doctor all the time. Which, IMO, is milking insurance. Today, the office clerk was so rude and disrespectful to me on the phone, not only calling me stupid but also telling me that if I have a problem, then I should take it up with the White House (???)! Please, take my advice and stay far, far away from these people. They are obviously not right in the head and should no longer be in business.
1.0 Rating
September 7th, 2016
Dr.Acevedo
5.0 Rating
May 19th, 2016
Excellent
4.0 Rating
February 17th, 2015
Husband/Father
I chose Dr. Karen M. Acevedo-Mogharbel about 3 years ago after relocating to AZ. The office is not very close to my home. I have had issues making contact by phone. It is somewhat better now with a new system. Dr.Acevedo-Mogharbel's attitude is one of frank, common since, talking to you like an adult. I appreciate the straightforward conversations. Recently opened a lab at the office and that helps!! If you want a doc that will tell you what you need to here, and not what you want, she is the one!
1.0 Rating
December 3rd, 2014
Shocks
Went to Dr Acevado-Mogharbel for a refill on a anti-depression medication. I was already a patient, she had all ready prescribed prozac. I went to a shrink and was prescribed this other drug in additon to the prozac. To save money I decided rather than go to the shrink again I would get the medication from Dr. Acevado-Moghrbel as I was seeing her every month anyway for pain medication. Dr. Acevado-Marharbel walked into the room. I explained what I needed and she told me I should just learn to deal with my life. I excused my husband from the room. I was embarrassed to have a doctor talk to me like that. I tried to explain to her what it is like living with depression. That it is not a choice I have made. That it is not the way I would choose to live. She told me don't worry I sent the script in. I have never returned to her office. My advice to you is do not go to this doctor no matter what anyone else says. She is unprofessional, rude, cold and obviously not educated about something even the most stupidest doctor should be. Something as common as depression. Maybe she didn't think those classes were important when she was going to school to learn HOW TO BE A DOCTOR. SHE IS NOT RATE-ABLE. SHE GETS NO STARS
1.0 Rating
May 2nd, 2014
Horrible attitude!
I chose Dr. Karen M. Acevedo-Mogharbel based on her close proximity to my home... So far in three months I have not been able to reach the office by phone. The phone is answered by an automated answering system that blares obnoxious music (20 min. maybe more) until either you hang up or they hang up on you. Dr.Acevedo-Mogharbel's attitude is one of superiority, talking down to patients like an overbearing, stressed out mother would a small child... Makes you come in every month to pick up prescriptions and since there's no phone, requires, 1 trip to ask for the prescription and a second trip to pick it up and since she won't give them early hope you don't run out on a Saturday or Sunday, because while they'll accommodate you with a partial prescription until you can get in again to see her that requires the patient to pay double to get the 30 days meds, ridiculous... Does not draw blood at the office which means a separate trip to the Lab... Listen... I could go on... but she's just not worth the bother... Save yourself the trouble and move on... The negativity she emanates will drain your soul...
1.0 Rating
September 6th, 2012
Horrible doctor
She never takes the time to look at you, greet you or even care to know how you are doing. She wants to rush through the appointment and if you have more than one problem you better make a separate appointment because she said she only has time for one problem not several she is on a time limit. She will not work with you on payment arrangements when the insurance does not pay the whole amount and she wont see you if you dont pay something. If you need to go to the doctor, find someone else.
5.0 Rating
September 1st, 2012
A Doctor that listens to her patients
Dr. Mogharbel is the only doctor that ever really listened to me and allowed me to finish spesaking rather than cut me off with a snap diagnosis. I had been mis diagnosed for over 10 years by doctors that overlooked the obvious...... I was a diabetic. Others had disregarded that diabetes runs in my family and had treated me for all manner of issues, unsuccessfully. Dr. Mogharbel listened to me, had me do some tests, weighed the results and has been treating me for diabetes ever since. That was 9 years ago and I truly believe she saved my life because she listened to me and did not make a snap diagnosis she made a properly calculated diagnosis. My diabetes is under control now as well as my COPD and arthritis. I am not an easy man to treat, a difficult patient at best, and she has the patience to set that aside and care for me. Thanks Doc, I am alive thanks to you.
1.0 Rating
July 17th, 2012
I'm done with Dr. Mogharbel. She is rude every time I go there. The nurses are nice enough but the doctor is not. The last time I went, she came into the room and shrugged her shoulders at me. She didn't even say hello or ask how I was doing. It was ackward and I had to start talking on my own to tell her what was wrong. I went to a different doctor in an urgent care office and she was a lot nicer and more helpful.
1.0 Rating
October 21st, 2011
Dr. with a horrible temper.
Dr. Acevedo-Mogharbel came recommend by somebody I trust and value their opinion. Maybe she was having an off day (everyone is entitled to have them), but my family nor I (or the friends that recommended her to us) will be returning to her office EVER again. She was overly rude not only to myself but to her entire office staff also. I felt very bad for the young lady working in her office, as she was scolded right in front of myself and the entire office staff. I'm sorry but I want a Dr that is kind and compassionate. I would HIGHLY recommend seeing a different physician at a different office.
1.0 Rating
May 27th, 2011
Rude