Rate Now
Share Your Experience
Have you seen Dr. Karen Adams-Ferguson?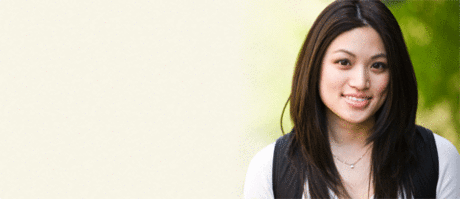 Birth Control
Get the facts about birth control so you can decide which type is right for you.
32 Ratings with 13 Comments
1.0 Rating
February 20th, 2015
worst experince ever
when I got there I was in the waiting room for over an hour, while other people went before me. trying to schedule my follow up appointment I had to call at least five times before even getting through and the receptionists are rude and clueless. the doctor herself doesn't listen to your concerns and is of no help what so ever. months later I'm still left with questions.
1.0 Rating
January 28th, 2014
Misdiagnosed
I saw Dr. Adams-Ferguson after I went to the hospital for cramping/pain on one side during early pregnancy. She was very quick to tell me it was "most likely ectopic" even though at that time, I was less than 4 weeks along- her diagnosis came from her seeing something on my ovary and nothing in my uterus. What was she expecting to see so early? I was in the hospital for 24 hours before she saw me, and when she came in she only spent about 2 mins with me. Wasn't impressed, immediately followed up with a new OB and I have a healthy pregnancy.
1.0 Rating
January 8th, 2014
WARNING!!!!!!! DANGER!!!!!!!!!!!! WARNING!!!!!!!!!!!!
This was hands down the worst experience with a medical/health professional I have EVER had. All the reviews are accurate. Misdiagnoses, laziness, rudeness, etc. Always expect to wait at least an hour to see the dr. for 5 mins ( all she does is measure your belly, and answer any questions you may have) Why do you have to wait over an HOUR EVERY TIME?!!! Never called with test results, told me they called in prescriptions, drove to the pharmacy with nothing there (this happened 4 seperate occasions), overall unbelievable this woman can still hang onto patients at all. Told a co worker when she was 2.5 months pregnant, that she was no longer pregnant (got some tests back and revealed she was no longer pregnant) my friend freaked out, turns out THEY MIXED UP THE TEST RESULTS!!!!! can you imagine?? She immediatley switched dr's. Thank God she got another opnion. I think the dr is smart ( she is a dr. after all) but the fact that she hangs onto staff that make her look this bad is mindboggeling. Wow
1.0 Rating
September 1st, 2013
Loved Gail nurse practioner although the reception area dirty and worn out Receptionist was not nice and when I called for appointment the person answering the phone was very hard to understand like she just out of bed. I Did not feel comfortable there.
1.0 Rating
November 15th, 2012
Throwing in the towel
I have been a patient of a midwife at this office for 13 years. She delivered my first son 6 years ago, and I am now 34 weeks with my second. They take days to call you back, IF you even get through to leave a message. I was having serious pains and a nurse practioner (tamika) told me to "suck it up buttercup". Turned out I was in preterm labor. I love my midwife, but unfortunately, after this pregnancy, I'm switching to a new OB. I can't wait for a week to get a call back if there is a potentially serious situation happening.
1.0 Rating
September 14th, 2011
go somewhere else
misdiagnosed. long wait. worst experience with a medical professional in my entire life.
2.3 Rating
July 6th, 2011
glucose test results
Went in for my glucose test yesterday and was told if I called in after 1030 this morning I could get my results, well called in this morning and the doctor hadn't signed off on them I was told I would get a call back when she did. So at 245pm still no call back,called because the office closes at 430pm and the doctor still hasn't signed off on them yet. So now I have to wait another day to get the results.The office needs to learn not to tell patients they can get the results the following day if they aren't going to be given until the doctor decides to sign off whenever she feel like it.
1.0 Rating
February 4th, 2011
Dr. Ferguson should retire.
Total lack of communication from this practice. They had NO idea what is going on with my pregnant girlfriend...until I diagnosed her with ICP using google. And you know what? I was right! The staff is so careless and stupid that they drag their feet with a return to work notice...and when they finally do send it, it's all wrong. Then we have to wait again before going back to work. Now, we are trying to switch OB's and they are being all slow about sending over my girl's files to the new doctor. Unacceptable. Worst. Doctor and Staff. Ever!!!
1.0 Rating
November 30th, 2010
Not worth the issues - find someone else
TERRIBLE! Doctors are friendly, but the office is incredibly unorganized. You can never reach them by phone, you request a specific doctor and they give you someone else, even if you are the first appointment, you will wait about an hour to see the doctor, and the worst is that billing is always an issue. I typically deal with billing issues from one annual exam for 4-6 months after the appointment. They do not check your insurance and therefore send your labwork out of network, which ends up costing a lot of extra money. They are not familiar with United Healthcare procedures, even though they are in the network. Do not go to this doctor -- there are plenty of others in the area that are more efficient.
1.0 Rating
December 15th, 2009
Stay away
Totally misdiagnosed my tubal pregnancy - diagnosed as a cyst, even though I had all the typical symptoms (as I know now). Prescribed an IV over the phone instead of telling me to come in and be checked. In the end I had an emergency surgery (when her nurse finally check my other ovary and saw what happened) on Friday afternoon and her words were: "here goes my weekend".