Rate Now
Share Your Experience
Have you seen Dr. Karen Blitz?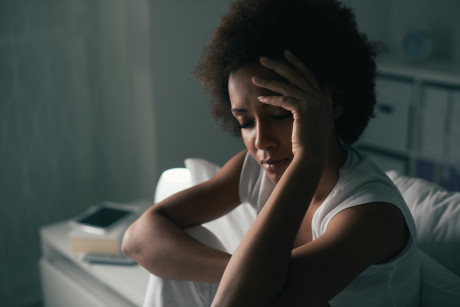 Bipolar Disorder
Get the facts about bipolar disorder, including the different types and symptoms of each.
31 Ratings with 12 Comments
1.0 Rating
September 4th, 2016
Worst Doctor I've ever seen
As I read other reviews, I have to repeat what I've read. I saw her for many years for MS, but realized only after she moved to a different practice (without even telling me she was doing this) what a good MS neurologist is supposed to do at an exam. She neglected me terribly but not taking necessary blood tests or MRIs. Thankfully I found a good doctor after she left, and I am being closely monitored, was sent for necessary PT for my poor balance amount other things., she should not be permitted to practice medicine at all. It's only by chance that I'm still able to walk, not due to her care!!!
1.0 Rating
June 4th, 2016
Awful
I went to Dr. Blitz for many years for MS. The first few years were fine....quick exam, but that's all that's usually require for ms if there are no problems. By the time she switched practices last year, she wasn't even doing the routine checks- balance, hand movement, etc. she didn't check my blood, although Avonex recommends it be checked on a regular basis. She moved practices without notifying me...I found out when I called for an appointment. I had to switch neutologist MS specialists since I couldn't go as far as she went, and it's the best thing that happened to me. I am now under the care of an MS specialist who is taking care of me. Her moving was the best thing that happened to me. And like one review said, she is rude and arrogant. I can't believe I put up with her for so many years!
1.0 Rating
May 17th, 2016
I think a Veterinarian would've treated me better
I went to her for MS evaluation. Let's start with her front desk secretary--she's like a The Blitz's minion...just a rude person who treats patients disrespectfully because she sees Blitz speaking condescendingly to her patients as well. They were like a tag team. Blitz herself--what a witch on wheels. Idk how the heck she got any airtime as an MS doctor, it must be because she does her own PR, because this woman is MEAN, RUDE, CONDESCENDING, MISDIAGNOSED ME, AND DISMISSIVE. She walked into my appointment with an attitude, barely looked at me, didn't ask me background questions about my physical symptoms. She asked me what I ate and if my husband and I had a good marriage. I was stymied by her line of questioning, particularly since she failed to ask me anything pertaining to MS. I foolishly answered her questions, and she proceeded to tell me she thought I was mentally unstable because I ate the same sandwich five times a week for lunch. She then had the gall to use her finger in a circling motion near her temple for the universal "cuckoo" sign. I was so mortified that I froze up. She referred me to a psychiatrist and didn't even look at the scans I brought in to her. What she failed to see, because she never took the time to physically examine me, question me about my symptoms, or look at my scans is that I had symptoms of Systemic Lupus. I was properly diagnosed by a TRUE MD who actually took the time to EXAMINE ME and LISTEN TO MY SYMPTOMS. I heard that she's since left this field and gone into psychiatry. I think that is priceless. This woman needs, in my opinion, some severe mental help herself yet here she is now trying to help others with mental issues? If I had to do it all over again, I would've stopped our appointment as soon as she walked in and failed to introduce herself to me, then I would've stopped payment on my check and reported her.
1.0 Rating
February 9th, 2016
never knew what I was missing in a good MS specialist
I had been seeing Dr. Blitz for many years since being diagnosed with MS. Things seem to be going fine, except that I felt that she was sometimes negligent on following through on my care without me reminding her that I was overdue for my MRI, way overdue for blood tests which are reequired when you're on Avonex. However, I stayed with her because I'm not very good with change. Well, she moved too far away for me to be able to continue with her, and I am so grateful for that. I had no choice but to switch doctors, and I am now with a doctor who sent me for tests that Dr. Blitz never sent me for in all of those years. Tests to check for my optic neuritis and other things, MRI on not only the brain, which she sent me for but on the spine as well, which she NEVER sent me for, and for physical therapy, which I had asked her about and she said I didn't need it, even though I had great trouble with my balance. I feel that, after all of those years with Dr. Blitz, I am finally getting proper care for my MS, which I apparently never had with her! She may do lots of speaking on MS, but she surely doesn't take proper care of her patients.
1.0 Rating
October 17th, 2015
terrible
3.0 Rating
September 13th, 2015
Engineer
I have been seeing Dr Blitz-Shabbir since my original diagnosis over 10 years ago. I have found her to be a caring knowledgeable physician always willing to listen to what I have to say. Her presentations about MS are so good that I have sat at tables where the other people sitting with me were envious that she was MY doctor. I feel that she is a major reason why my condition is no worse now than it was I was first diagnosed.
5.0 Rating
September 8th, 2015
1.0 Rating
August 22nd, 2015
Drive by doctor
1.0 Rating
January 9th, 2015
I had gone to Dr Blitz when I was a few years into my diagnosis. I felt she was pushing a specific MS Medication on me as if she was being rewarded by the medication company. She was also very opinionated about her views on having a child if you have MS (she doesn't think those with MS should have children). I am more into a caring, educated professional than an opinionated, pushy person. Just my opinion.
1.0 Rating
July 12th, 2012
Very Rude
I was recommended to Dr. Blitz because she was a MS Specialist, I was happy that I was given this recomendation. However, my first visit with her she was rude and seemed to be trying to scold me. I didnt like it but I just went along with it. Every visit after that she acted the same way so I decided I do not want to see her anymore. The worse part is when I wanted my files from her, her receptionist became rude and was delivering messages from Dr. Blitz instead of Dr. Blitz informing me of her decisions. I HIGHLY RECOMMEND PEOPLE NOT GOING TO DR. KAREN BLITZ.
1.0 Rating
November 7th, 2011
Horrible experience.
Doctor is rude, unprofessional and did not listen to my concerns or questions. She does not seem to care at all. Does not properly follow up with patients.Office staff has a very bad attitude and is very rude for no reason whatsoever. I'll never return to this office. My advice is to find another doctor. Don't waste you time with Dr. Blitz.