Rate Now
Share Your Experience
Have you seen Dr. Karen Dufour?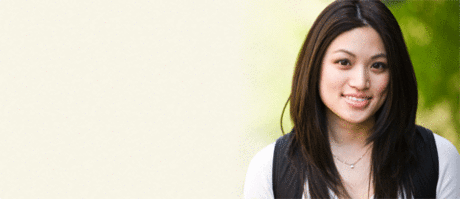 Birth Control
Get the facts about birth control so you can decide which type is right for you.
56 Ratings with 20 Comments
2.0 Rating
March 10th, 2016
4.0 Rating
April 27th, 2015
3.0 Rating
March 26th, 2015
She is not for me
1.0 Rating
October 9th, 2014
refused to see me for follow up to lab work
I became a patient last summer. She did not read my chart details and lowered my medication after my blood pressure was finally stable prior to my first visit with her. Well, within a month my pressure was sky high and my salt levels were so low that a seiure and coma can easily follow. My endo has been tracking levels, and sending her a copy, but she refused to do any follow up exam, saying that my endo is tracking and her office would really have nothing to do with this issue, although levels continue to fall after hitting normal briefly a month ago. I ended up in hospital with sinus infection and have had it many months. I have had meningitis and this can lead to another bout...and yet I have still not heard from her. What kind of primary care doc uses this type of protocol/triage? ...very disappointed in this practitioner. Look elsewhere if you dare to expect a caring,engaged doctor and practice.
1.0 Rating
July 8th, 2014
Associate Publisher
Dr DuFour is my sister's primary care physician. My sister has advanced MS. This week she was diagnosed with a urinary tract infection for which Dr. Dufour prescribed a certain medication. The pharmacist told my sister that she was allergic to the medication prescribed so my sister called Dr. Dufour who was the "on call" physician. The doctor called her back but due to my sister's MS she could not reach the phone so she paged her again. Dr. DuFour told my sister that she would have to go to the hospital and told her not to call her again. My sister called me crying. This woman has serious issues and I will be reporting her to the AMA.
1.0 Rating
November 15th, 2012
Associate Publisher
Dr Dufour was my mothers and fathers doctor for many years. Having had a bad experience with her myself some 25 years agao, I always cautioned my mom and dad about her. My mom has alzheimers and stopped eating solid food several months ago. Dr. Dufour recommended my Dad not put a feeding tube in her but he did. After 3 months in a nursing home she is back at his home and more alert and talkative than she has been in months. My dad called Dr. Dufour for some help concerning getting blood tests done as she is on cumidin. Dr Dufour has refused to help my father. She told him to talk to the doctor that put the feeding tube in. This woman is self righteous and has no heart. Basically she resigned my mom as a patient because the feeding tube is against her beliefs. Do doctors really do that???
1.0 Rating
November 16th, 2011
Would NOT recommend Dr. Dufour
Dr. Dufour has been my mother's primary care doctor for a long time. She has consistently neglected to provide care, passing my mom off to her physician's assistant whenever possible and even flat-out denying her an appointment after she was hospitalized. As others have mentioned, she has no bedside manner and is curt and dismissive, even when patients are in obvious distress. I would not recommend her to any patient, but especially not to an older patient with geriatric concerns.
3.7 Rating
April 4th, 2011
GOOD DOCTOR - A LITTLE DIFFICULT TO GET IN TO SEE HER
Dr. DuFour is a very good doctor, it's just that it's difficult to get an appointment with her. The office hours are limited and getting a physical with her requires booking it 3+ months ahead. The other staff in her office are much more accessible and appointments much easier. Also, good staff, but I like to see the doctor.
5.0 Rating
January 21st, 2011
Sales engineer
1.0 Rating
January 6th, 2011
Horrible bedside manner
5.0 Rating
June 25th, 2010
SO GLAD I saw her despite the bad reviews!!!
I thought Dr.Dufour was great! I almost didn't go to my 1st appt w/her b/c of all the bad reviews. I feel sorry for those of you who feel that way b/c i found her to be completely NOT like that! She was terrific w/me in EVERY way possible and so was all of her staff. I also saw her being so caring & compassionate w/another patient. I think she's serious when she needs to be. She's perfectly in the middle....not too clinical and not too chatty or mushy. I'm SO happy to call her my new PCP!