Rate Now
Share Your Experience
Have you seen Dr. Karen Hasty?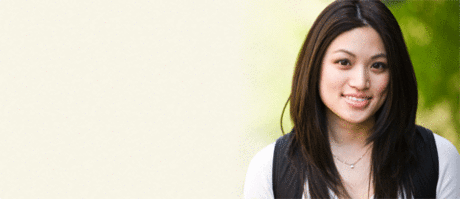 Birth Control
Get the facts about birth control so you can decide which type is right for you.
30 Ratings with 12 Comments
1.0 Rating
February 9th, 2017
Don't!
Of the few times we were there before we luckily changed doctors, we saw her maybe twice over my 26 week pregnancy until switching. The staff is so rude. I saw the sono tech and her PA more than her. You are rushed in and out. Zero bedside manner. That office pushes Botox more than just doing what they should do - Focusing on moms and babies.
1.0 Rating
November 26th, 2015
Dr. Hasty
Dr. Hasty is more worried about physical appearance than the health and well-being of a patient. I have been having awful pelvic pain and she brushed it off as "just very painful ovulation" despite my family history of ovarian cancer (including my Mother and my maternal grandmother), had Amira's hand me a pack of birth control and sent me on my way. Right before she entered my room, I heard her talking to someone and she said, "Let me just see this girl real quick and I'll be with you". I felt rushed, I felt as if she ignored all of my questions and concerns, and made me feel as if I was exaggerating the excruciating pain I have been having lately. I will not be going there again!
1.0 Rating
May 14th, 2015
Complete disaster!!
5.0 Rating
March 13th, 2015
1.0 Rating
September 18th, 2013
From Here To Here...
Dr Hasty was initially on top of my pregnancy until I started having issues. She did not refer me out and did not give me any references. I was passing out about 5 times a day and she said this had nothing to do with my pregnancy. She told me she only treats from here to here pointing to my growing belly. I am a marathon runner and avid workout person. I eat super healthy as well. My gp had to run all the tests and gave me references for all my specialtists. I highly recommend going somewhere else unless you have a perfect pregnancy. Blessings and Good Luck!!!
5.0 Rating
August 2nd, 2012
Suzy Warder
We have had 4 impossible trying pregnancies Dr hasty is an outstanding doctor! Delivered 3 complicated pregnancies for our grandsons . Had the instinct not to wait those babies she takes early need to be out of their mommy because of severe damage to child and to mother. She is on top of every second !! She delivered all four of our grandsons. Help our daughter with fertility guidance. Found out the whys! Saved our daughter in law only Fallopian tube. Fantastic surgeon !! I can say enough we love her. She did in unexpected and scheduled c-sec today's and has 3 children to go home too. Single mom! Wow!' She is single with 3 boys. One has an amazing story to tell!! We love you karen , uour the best!!Dr Finny thank you too for a your expertise and beingg there . You are awesome. We love you too!!
5.0 Rating
May 16th, 2012
great doctor
I have been going to this doctor for over 5 years and have no complaints.
5.0 Rating
May 10th, 2012
Awesome Doc
Dr. Hasty is a fabulous OB/GYN. She was my doctor during my pregnancy and although she did not deliver my son (complications occurred and an on-call doc of the hospital got there before she did), she was wonderful throughout and since. I never waited long to see her and she is quick and to the point. She does answer any questions you may have in the detail she deems appropriate and she is very reassuring. Very friendly and knowledgeable. They also recently moved offices and their new space is just stunning. Very nice office space for the medical center area--completely appeals to women.
3.7 Rating
March 14th, 2012
Good luck getting through
The doctor was great, and the staff was alright. I don't have complaints there, except that they attempted to give me a medication that I couldn't have. I had to fight with them on this one, but it got resolved. Aside from that, the very poor ranking would be in actually reaching somebody. Good luck. I've called 4 times during office hours only to receive a recording that says they are not open, yet says the hours are 8:30 am to 5:00 pm. Come to find out, finally, after days of trying, that they are moving offices. There was no notification to patients, no notice on the recording, and no way to know this information. Quite frankly, I find it pretty unprofessional for them to shut down the entire practice to move the office and have nobody able to answer calls and schedule appointments - especially in a follow up for a surgery. Initially, getting my appointment was simple, but since then, it's been nearly impossible to reach anyone. If you don't mind that type of hassle, I say that you should go ahead and see the doctor. She really was wonderful and answered all my questions.
1.0 Rating
December 10th, 2010
Be young and healthy.
5.0 Rating
September 23rd, 2010
Dr. Karen Feinstein
5.0 Rating
March 18th, 2008
Excellent Doctor