Rate Now
Share Your Experience
Have you seen Dr. Karen Head?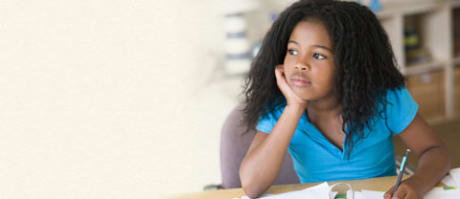 ADHD
Attention Deficit Hyperactivity Disorder (ADHD), including the different types and who gets them.
49 Ratings with 23 Comments
5.0 Rating
January 30th, 2017
I would refer anyone to Dr. Head who is active in their own treatment.
I've seen Dr. Head for several years now and even referred my husband. I initially went to her for depression that worsened at the onset of menopause. She helped me sort through my symptoms when I was very confused about my behavior, things I had never experienced. My primary care physician gave me medicine that he was familiar with but it didn't seem to help. i came to my senses and realized that a psychiatrist is specially trained to select medications that worked in specific areas of the brain. She has worked with me since to find the right combination or single medicine as my body has changed over the years. She is very health conscious because she understands the mind-body connection. Each individual who wants to function at their very best needs to be ready to work for it by adapting their lifestyles which cause much of our health problems . Medication alone is rarely the answer. Change is hard and totally our responsibility., which doesn't feel good.
1.0 Rating
December 16th, 2016
I would leave 0 stars, if it were an option.
I saw Karen Head one time, in 2013. I was seeking someone to help me with crippling PTSD, anxiety disorders, and depression, due to severe child abuse - sexual, emotional, and physical. I came out of her office feeling worse than I did when I was a child and going through everything. She made me feel entirely degraded; she made me feel as if nobody would ever truly care about my problems. I left her office in tears. She didn't want to discuss my mental health, she told me previous doctors were incompetent, she only wanted to discuss my weight and my lack of a job. She actually told me that she would refuse to work with me if I did not get a job. Karen Head should know that disability exists, and that she is a bigot. I am legally physically disabled; I cannot get a job. I have seen other therapists and psychiatrists in my life, and while I have had bad experiences, I have never felt so compelled to write a review as I have with Karen Head. When I spoke to another psychiatrist about her, his jaw fell open. He simply couldn't believe someone could be so cruel, and said this contributed to my anxiety and certainly did not help my PTSD, part of which is due to medical neglect and medical malpractice. If you want to save yourself and your mental health, do not go to her. She is going to cause someone to commit suicide one day, and honestly, I don't think she would even care. She would just say they should have eaten more bananas.
1.0 Rating
December 9th, 2016
Dr. Karen Head does not practice medicinal treatment of adult (ADHD)
Psychiatrist refuses to treat adults w/ ADHD with medications. Dr. feels as though therapy is all that is required to treat disorder. Advised Dr. did not want to diverge from medicinal treatment. Dr. stated need to find another Dr. willing prescribe despite having records of medicinal treatment dating back to 1995.
5.0 Rating
September 30th, 2016
Goes the extra mile.
1.0 Rating
September 11th, 2016
That time I wanted help for depression.......
This doctor just flat fails in every category. Went in for depression / anxiety - had panic attack in my car after leaving. So thanks for exacerbating the ONE thing I went to see you for..... She was rude and seemed more concerned with the food I ate than with my actual depression. She belittled me- discredited trusted doctors I've had for years and made feel like everything about my life was wrong- who treats someone with anxiety like this !!! ??? I'll tell you who- I self absorbed butthole who feels her title gives her the right to treat someone with total disrespect. After 40 minutes and many questions she had decided everything she needed to know about my life- told me sleep more, eat bananas and run cold water over my hands to "center myself". She was also not going to prescribe any medications- Apparently im 28 and shouldn't need medication - I just need better coping skills- she did not take the time to get to know me and made me feel even worse about my current situation. I have to leave 1 star in order to comment but understand that it is a firm ZERO. There are crappy people - and then there is Dr Karen Head.
1.0 Rating
March 4th, 2016
1.0 Rating
February 26th, 2016
LPN
1.0 Rating
January 9th, 2016
5.0 Rating
November 29th, 2015
She's a keeper!!!
4.0 Rating
June 11th, 2015
1.0 Rating
April 22nd, 2015
Don't waste your time
I wish I would have read these reviews before I wasted my time seeing Dr. Head. I had the same experience as everyone else. I was diagnosed with ADD 15 years ago, and have been receiving treatment and medication ever since . I recently moved to the area from out of state and needed a new doctor, I went to her bc she was the first name on my insurer's list. She didn't believe that I had ADD, even though my old dr's office would have been happy to send her my medical records. She made me feel terrible, and I felt belittled and basically like a criminal. Her online profile says that she treats adult ADD, but she doesn't. I paid $175 for a 30min session in which she said I would have to take a $650 psychological test (at another dr office), then have to make 2 separate appts to see a therapist in her office, and then her, every time. She also said she wouldn't prescribe the meds I have been doing well on for over a decade because other people might steal them and abuse them. Nevermind that I have been functioning perfectly on them without any of these hypothetical problems of "other people." I feel even worse after seeing her.
2.3 Rating
March 31st, 2014
Currently a patient and at a point that i wnat off my meds. I do not feel like they are doing anything for me and i do not feel that she wants to hear it. Many times i explain my panic attacks and she tells me to eat banana and turkey to help calm me. come on lady!! I have ran out of meds at times and never get a return call from anyone at the office.