Rate Now
Share Your Experience
Have you seen Dr. Karen Kade?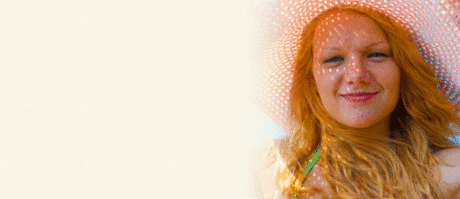 Skin Cancer
Get the facts about skin cancer, including the different types and symptoms.
Quality Rating
Highly Satisfied
43 Ratings with 34 Comments
5.0 Rating
September 20th, 2017
Excellent Choice!
What is it I dread the most when I go to the doctor? Having to wait. Almost all of the time doctors overbook. Many are looking for that almighty dollar. Well, you won't find that here. My primary physician sent me to Dr. Kade, and I was pleased that he did. Best dermatologist in Miami. Dr. Kade is very serious and dedicated to her profession. No smiles, no cutting jokes. She's there to do a job and she does it. If you've been to other dermatologists you'll find no-one does it better. She is very thorough and will take the time necessary to explain what you have and recommend a treatment. She also has creams and sunblock products that she designed herself. They aren't cheap. But they are far superior to what you'll find in Walgreens and CVS. I highly recommend her.
5.0 Rating
August 25th, 2017
Best Dermatology Care
1.0 Rating
December 30th, 2014
NEVER AGAIN
5.0 Rating
August 23rd, 2013
Very pleased
I was referred by a friend who is a nurse practitioner. I worked for a good Dermatologist many years ago and wanted a Dr. who was a good diagnostician, not just into cosmetic corrections. I made an appt. online on Zoc Doc and it was so easy, seen in a week, printed and filled out forms to bring to appt. I was seen promptly and Dr Kade took all my questions and recorded all the lesions I was concerned about. I had a full body exam, biopsy and scheduled follow up visits for other removals. I am so pleased with my results. Dr Kade is friendly and very thorough. Minimal wait time after being taken in room and she returns quickly after being prepped by staff. I highly recommend Dr. Kade.
5.0 Rating
August 16th, 2013
5.0 Rating
July 20th, 2013
Thank you!!
I was recommended by my sister to see her. My sister had visited Dr. Karen Kade for other reasons but she had done so well and was so fast with her visits that my sister recommended her to me, and I'm SO glad she did! I'm very pleased with how my face looks now! She's extremely understanding and takes the time to know her patience individual needs and gives them all the options available for their various needs. She is very intelligent so not only are her assessments quick but they are extremely accurate! You can count on her to make sure you don't have a half done job and it won't cost you an arm or a leg, or both! I'm recommending this dermatologist to everyone I know and my future kids. Finally! Some one who is passionate about what they do and great at it!
1.0 Rating
June 22nd, 2013
Unprofessional
She was extremely rude- she was diagnosing my 4 year old who got scared and ticklish. She then said he was uncooperative and wouldn't treat his skin in the office. Mind you, I was 36 weeks gone with child and because I wasn't sure of the address of the closest Walgreen's pharmacy, she was going to just "call the prescription in". I argued with her and told her to give me 2 minutes to get the correct address- that I would not be running around searching for wherever she decided to call in the prescription. She then wrote it out and I refused it- I told her to wait and call it in. Her secretaries were helpful and told me they would do it for me. Did I mention she told my son to be quiet and alluded to the fact that my pediatrician was stupid????? Her bedside manner definitely needs improvement and was definitely insensitive and EXTREMELY unprofessional. I left her a little note telling her what I thought of her performance. I strongly advise against seeing this doctor.
5.0 Rating
August 3rd, 2012
1.0 Rating
June 27th, 2012
Never again
Completely avoided my previous care to supplement her ideas. My previous care was working and wanted to continue it. Instead of taking one pill she was offering me 4 different meds that wouldn't solve my overall problem. She did not listen to me and sat at her computer for most of the time. It almost felt like she was googling stuff I was describing instead of thinking things through. Pretty upsetting. She just told me to take some stuff and basically it was up to me if I would want to come back.
5.0 Rating
September 25th, 2011
N. Kranwinkel
I love Dr. Kade. Very courteous and professional. Her beauty products are among the best I've used my whole life. I cannot live without her "Botanical Oil Absorber". For someone like me with extremely oil skin and living in hot/humid weather like the one in Miami, FL. is definitely a life saver. I no longer need to keep wiping my face with a tissue or re-applying my make-up. Thanks Dr. Kade
5.0 Rating
September 3rd, 2011
5.0 Rating
August 31st, 2011
Excellent excellent Doctor