Rate Now
Share Your Experience
Have you seen Dr. Karen Lauze?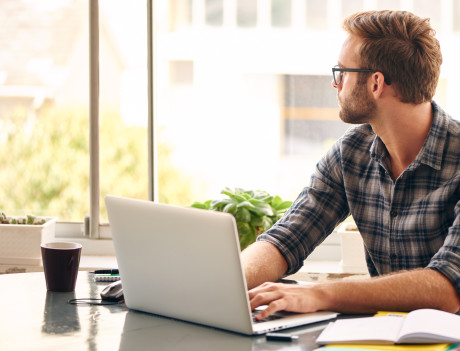 Adult ADHD
Get the facts about attention deficit hyperactivity disorder (ADHD) in adults, including the different types and symptoms of each.
25 Ratings with 13 Comments
5.0 Rating
August 24th, 2016
Very Impressed
I was a new patient and felt like I was most important person to the doctor and all my fears subsided She is very thorough and to the point and caring all at the same time. My appointments were all made by the next day with a follow up call from the office and a detailed message on my phone Well done Thanks
5.0 Rating
July 4th, 2016
Excellent Neurologist, knowledgable, patient and caring.
5.0 Rating
March 14th, 2016
5.0 Rating
November 22nd, 2015
5.0 Rating
August 21st, 2015
5.0 Rating
March 20th, 2015
told my fiance and myself in 2013 that my symptoms aligned with severe head injury. witness present
Wonderful. She diagnosed me in 2013, stating to both my fiance and myself every symptom w spoke of and i displayed was congruent with severe head injury...and after seeing her again today made another helpful referral to treat the symptoms of what is likely PTBIS With yet another referral to a speech papathologist as she had also made in 2013. She isnt always clear but when two people hear the above, ot IS CLEAR. she did, however require records from formwr Pcp who not only delayed on referring me to her for over a year but which i declined to offer her as his clear negligence before and thereafter would not help her do ger job better so i DO question her judgement as well as ability to accurately discern more accurately the symptoms of PTBIS, which is from all witnesseses who were there to see and experience thr symptoms wld definitely have diagnosed. Overall, however, im happy with her acknowledgment to both myself and a witness that all my symptomoly directly aligned with severe ead injury. At least she got that far. Sge has some learning to do. But dont we all. , also her direct referrals in regard to my substantial injury has been great.
5.0 Rating
February 18th, 2015
Dr. Lauze is efficient and to the point. She ordered testing that confirmed my diagnosis. I was able to get right in to see her, hardly any wait at all.
1.0 Rating
February 21st, 2014
I had a horrible experience with this doctor! I had been very ill for about 6 months before I even went to go see her and by then I had figured out that half of my issue was that I am VERY allergic to an ingredient in the medication that I was taking. Every time I went to see her she never remembered that or looked in my chart for a reminder before trying to prescribe me something. I also had to pull information out of her in order to figure out if there were any side effects to the medication that she was prescribing. Overall a very horrible experience, will never go back. Oh and her receptionist was the most unpleasant.
1.0 Rating
August 30th, 2012
HORRIBLE
I chose Dr Lauze basically because of location. She is right around the corner from my work so I can get in and out during my lunch time. BAD IDEA.I have brought in a list of questions and a pamphlet on another medication I'm on. Not only would she NOT listen to me OR answer my questions but she refused to even glance at the pamphlet I brought in. She is not at all emphatic and I absolutely hate going to appointments.She had me take an EEG and an MRI then didn't even explain the results in a way I could understand them and prescribed me Lamictol without giving me ANY OTHER options. I still have not seen ANY changes, the medication is not helping me, I am still not sleeping and she isn't doing a thing to help me.I will be looking for a new doctor as soon as possible so I never have to see this woman's face and awkwardly tucked in shirt ever again.
1.0 Rating
June 15th, 2011
Uncaring, Old fasion dis liked very much
1.0 Rating
May 13th, 2011
What a horrible experience!
My GP felt very strongly that I had MS, and recommended Dr. Lauze. I was relieved, and thought I may finally get an answer to my health problems. Boy was I wrong! Dr. Lauze scheduled a spinal MRI. No brain MRI, no lumbar puncture, no evoked potentials. Based on the spinal MRI alone, she told me that I did not have MS, and that, "Nothing was wrong with me." I politely asked her about other tests. She glared at me and nodded to the door. Needless to say, I never saw her again, and about 6 months later I was diagnosed with MS by another neurologist. I would not recommend Dr. Lauze to anyone.
3.7 Rating
October 26th, 2010
Very Prompt and to the Point
Nearby Doctors

Dr. Karen Lauze is similar to the following 3 Doctors near Portsmouth, NH.