Rate Now
Share Your Experience
Have you seen Dr. Karen Lyons?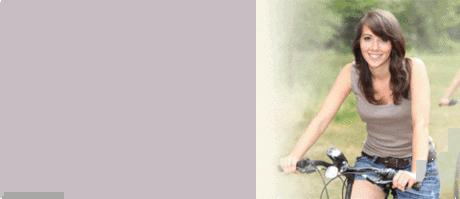 Endometriosis
Get the facts about endometriosis, including symptoms and parts of the body that may be affected.
Quality Rating
Highly Satisfied
85 Ratings with 16 Comments
1.0 Rating
February 29th, 2016
Botched circumscion
Dr. Lyons botched our son's circumscion by not taking enough skin off. The day he was scheduled for his circumscion, we sat in the hospital arguing with Dr. Lyons on why we wanted our son to be circumscied in the first place. She told us that it should be my son's choice later in life, and didn't care about our religious reasoning! During my entire pregnancy her bedside manner was horrible, I should have switched doctor's but felt couldn't get into anyone so late into my pregnancy. I truly believe this woman should have her license taken away for handing back my son to me in the hospital after completely ruining my sons chance of having a normal life now. She just left after the circumscion after any explanation, and hasn't offered help in fixing it either. We took our son to a urogynocolgist who told us the surgery to fix it, the risk outweighed the reward. Now our son lives with constant UTI's. Please don't waste your time or money on a women who has zero respect for her practice or patients.
5.0 Rating
January 9th, 2016
Very Caring Doctor
Dr Lyons has be caring for me for years. She delivered my 3 children and will soon be delivering my 4th! I love her ability to be personable, to listen, to be straight forward with me....but also have the ability to joke and have fun. She Is an amazing doctor and I'm blessed to have her care for me!
5.0 Rating
November 16th, 2015
1.0 Rating
October 29th, 2015
5.0 Rating
October 14th, 2015
Excellent caring Doctor!
4.0 Rating
September 1st, 2015
Office Visit
I met Dr. Lyons when she started working in Bowling Green, for Hewitt, Davis and Fee. I worked the front desk with other girls. Thru the years I have always respected her and believe she is one of the smartest OB/GYN s around. She shoots it straight and knows what she is doing. Had my ck up 4 weeks ago, new office, same smart, concerned doctor.
5.0 Rating
May 3rd, 2015
Private
5.0 Rating
March 14th, 2015
My opinion
She is a very good doctor She is a very busy person but I really like her a lot I ha ve trouble getting in touch with her tThere is one certain person I don't like that's in her office and I miss Cherub alot
1.0 Rating
March 14th, 2014
3.7 Rating
October 7th, 2013
Good Luck Getting an Appointment
Now that Dr. Lyons has moved BACK to Bowling Green, getting an appointment with her is next to impossible. The office only schedules appts. 6 weeks out, but... there are no appts. available within that 6 week time frame. You are directed to call back and try again. Seriously? I have to keep calling back every couple of weeks to TRY to schedule an appt.? As a long term patient, I find this new policy unacceptable.
1.0 Rating
August 9th, 2013
Horrible....
My first appointment with a gynecologist... She asked me who my father was and proceeded to tell me they went to high school together. I did not find this at all appropriate to say the least. In this same appointment I teared up when the actual procedure was going on. This prompted her to ask me if I had been sexually assaulted . REALLY? I didn't know better this was my first obgyn... So I went back. Had accidentally gotten a tampon stuck in there and she said isn't this the second time, referring to a client that wasn't me. Third time turns out I have HPV and she said I needed to come have a painful biopsy every 6 months. Needless to say I have not been to an obgyn in 4 years, finally getting the nerve up to find a new one.
5.0 Rating
October 7th, 2012
Nearby Doctors

Dr. Karen Lyons is similar to the following 3 Doctors near Bowling Green, KY.