Rate Now
Share Your Experience
Have you seen Dr. Karen Nipper?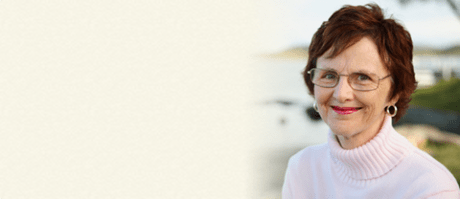 Diabetic Macular Edema
Get the facts about diabetic macular edema, including the different types and the doctors and specialists who treat it.
31 Ratings with 10 Comments
1.0 Rating
June 30th, 2015
Very Peculiar
Gave a very extensive exam and then focused on her ipad. Had no Idea what were her findings and there was no talking- just silence for entire time. I finally spoke up and requested her findings. She tried to alarm me , told me she needed to refer me to another doctor . Why I asked. He's more experienced she said. Then she told me she was resigning !! Mind you I just came for a new prescription for glasses. Avoid her. Avoid the office she came from.
5.0 Rating
May 4th, 2015
"Simply the best, better than a-aall the rest!"
The short version of Dr. Nipper's excellence: Dr. Nipper is a compassionate and highly skilled ophthalmologist. I *highly* recommend her to everyone. Dr. Nipper takes careful time with me at every appointment, and I'm no special case. I have allergies in my eyes, which must be nothing compared to the vision-threatening issues that can happen to people. Dr Nipper's thoroughness is only outdone by her thoughtfulness in care. She has a quiet demeanor and is very focused on not missing one-single-thing. I've never had a better doctor - honestly. I've circled through many, many different doctor's offices in NYC (I finally found a good general practitioner after 4 years), yet none have been as thorough and kind as Dr. Nipper. The longer story (I'll never forget this): I woke up, one day, thinking I had pink eye (conjunctivitis). I did a search on ZocDoc and found Dr. Nipper, purely by chance. I made an appointment, and was in her office just 2 hours later. I filled out all of the new patient paperwork. It sat on the desk when she came in. Dr. Nipper got right into knowing me and examining my eyes, before going through the paperwork. I appreciated that she wanted to connect on a human level before going into usually-less-than-helpful paperwork. After a thorough exam (during which I kept muttering about pink eye), she sat back and asked, "Have you ever had an autoimmune disorder?" *I was stunned.* I had actually had a major autoimmune issue 6 weeks prior. I had a team of doctors managing what could have been a fatal issue, but was actually fairly easy to treat once diagnosed. I was 90% recovered by now. As my luck would have it, my autoimmune disorder came out through my eyes for once last display before it was finally cured. This is why I immediately loved Dr. Nipper. She hadn't had a sneak peak at my chart, listing out all the autoimmune junk. She didn't let the gross pink-looking eyes distract her into writing a quick antibiotic for conjunctivitis. She immediately caught an autoimmune disorder! I was shocked at how she did this. She gave me excellent treatment, and I've been going back ever since. I followed her between practices, and will follow her anywhere else she goes. Luckily, I just go for issues with allergies, now. Even still, Dr. Nipper treats me with the utmost care and thoroughness. I cannot say enough good things about Dr. Karen Nipper.
5.0 Rating
February 4th, 2015
1.0 Rating
July 29th, 2014
I had two visit at her office both time she didn't want to take any time to answer any questions I had. After the first visit I notice a big diff in my vision and wonder if that as anything to do with the eye drop she give me. she didn't want to answer why I might had a change in vision since the last visit. She did give me another eye exam but wasn't able to find anything. When I had ask her why I don't feel right by having a fuzzy vision she was very upset at me and told me that she been given me more that what my insurance can cover. I felt very insulted. I didn't know what make her ignoring my real concerned and talk to me this way. I went to another doc. who find out that I have a real problem! What bother me even more then not trying to find out what's going was her nasty why of treating me.
1.0 Rating
September 23rd, 2013
No bedside manner at all
During th exam, Dr. Nipper never walked me through anything she was doing. All of a sudden she grabbed my eyelashes and turned my eyelids inside out with no warning. She wasn't clear about my diagnosis, she prescribed something very expensive that my insurance refused, then something that was still expensive and didn't work. After the $75 eye drops didn't work, she told me to try $15 over the counter medication! She said she thought the insurance would cover it, she never stopped to think that there are deductibles on some medication. Shouldn't a doctor know that? Anyway, what she prescribed didn't work. I went to her because I had shingles and I wanted to make sure the shingles weren't in my eyes. She told me the redness in my eye was due to the facial swelling from shingles. Now she's telling me that it was only allergies all along. Why prescribe expensive medication when there are so many over the counter drops for allergies?
5.0 Rating
March 5th, 2013
Patient
5.0 Rating
January 18th, 2013
Best Eye Doctor!
5.0 Rating
March 3rd, 2012
Best eye exam in my lifetime experience
1.0 Rating
March 30th, 2017