Rate Now
Share Your Experience
Have you seen Dr. Karen Raben?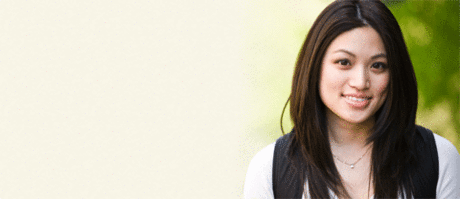 Birth Control
Get the facts about birth control so you can decide which type is right for you.
Quality Rating
Highly Satisfied
51 Ratings with 16 Comments
5.0 Rating
January 7th, 2017
Doctor Mom
5.0 Rating
February 2nd, 2016
5.0 Rating
September 8th, 2015
Great Doctor
5.0 Rating
June 9th, 2015
Top Notch - Best I've ever Had
I've been with Karen & her office for over 20 years. Been through it all. Karen is a God Send in my eyes - her office folks are quick and efficient, fun - everything I would want in staff. Karen herself is an excellent doctor - in every way to me. I am a little difficult sometimes - demand high level of service and she exceeds in all categories. I will say however - she will hold no punches - if I need a butt kicking she is sure to give it to me - and this I really appreciate. I don't want or need to coddled and sympathized with - I need expert care as quickly as possible so I can go back to my busy life. Karen provides this service perfectly. Not just a great doctor - but a really great person as well.
5.0 Rating
January 3rd, 2014
The Good Doctor
If you want someone to stroke your ego, see a masseus...if you want a physician who tells it like it is, comes direct and provides excellent and quality care..see Dr. Karen Raben. Dr. Raben has been my doctor for at least 15 years and she has always diagnosed me accurately, most times just by hearing my symptoms. I am well pleased with the choice I've made to use her service.
5.0 Rating
May 15th, 2013
DR IS GREAT NEEDS NEW STAFF
1.0 Rating
October 28th, 2012
Can you be a good doctor and be abusive to your patients too?
The reviews for this doctor are not mixed. People love her or hate her. On my first appointment she told me she "hates woman" (I am a woman) because they ask too many questions. She said she loves guys because they keep their mouths shut. I did nothing to provoke such revelation. I saw her twice and on both occasion I had the impression she would have loved it if i had been a car engine or, at most, a cat. She had the test results in front of her eyes, why hear what I had to say? Apparently she can be extremely thorough, and her office staff is impeccable. But I cannot be treated like a thing who, unfortunately, is also capable of thinking and speaking. I cannot be scared to ask questions. I cannot keep important information to myself because I'm afraid I'll be ridiculed. I cannot be made fun of by my doctor.
5.0 Rating
August 17th, 2012
Dr. Raben is exceptional. The office staff is courteous and the wait time at the most has been about 20 minutes. Her office is a one-stop shop. Blood work, X-Rays, Bone density, etc. She is also available on Saturdays. Great choice.
5.0 Rating
June 28th, 2012
Patient of Dr. Raben's for past 5 years
After reading the mix of reviews, I have this advice courtesy of Plato; "Know thyself." Dr. Raben has been in family practice a long time and has seen everything from hangnails to early death from AIDS. She has and will treat every complaint professionally and efficiently but perhaps is a bit curt with complainers. She has told me my health is primarily my responsibility but has always been courteous and thorough in explaining what that means and what she is able to do to help me achieve good health. Patients looking for sympathy more than direct and clear medical advice and treatment should probably go elsewhere. She keeps her practice affordable--I am self-insured--by spending her time where and when it is needed. Any time I've needed or called her, she has responded that same day or immediately. She is my kind of doctor.
1.0 Rating
May 1st, 2012
Greedy, rudest doctor you could ever meet
I'm a patient of Dr. Raben and she charges $20 for over the phone consult, which I don't mind but what really got me upset was that one day I needed to speak with her because I had flu like symptoms and she was going to prescribe antibiotics. Well, she asked me for my pharmacy's number; I barely took a minute to search for the number when this rude doctor said she had to go and hung up on me. By the way, she took my credit card number, asked me to cough on the phone and must have spoken to me for 2-3 minutes!!! Rudest doctor I have ever met. Done with her.
1.0 Rating
April 15th, 2012
Do not recommend at all
I had a very bad experience with this doctor and her staff. I was diagnosed with cancer. I needed surgery. My surgeon needed some labwork done before I could get surgery scheduled. I had my labs done at Karen Raben's office; however, my surgeon's office did not receive the labwork. I called Dr Raben's office, my wife called still no labwork at the surgons office. After repeated attempts failed, I lost my temper and yelled at the office manager to get this done and it did that day. However, I was then black listed. A few months later, I was in the emergency room on a Sunday. On Monday morning, I left a voicemail and an e-mail for the doctor to call me. I did not receive a call until Thusrday evening - FOUR DAYS later!! This was after I sent another e-mail. There are many doctors in Miami - I would recommend you use any one of them first. Needless to say, my personal experience with this doctor and her staff was terrible, but hey, you could be luckier than I was.
1.0 Rating
February 13th, 2012
very poor with patients
She spends less than 5 minutes with the patients. Hurries up to finish the evaluations and does not want to hear you. She says your fine so there is nothing to talk about it. Referrals are only what she knows what to give. The examination evaluations are too fast and rush to get you out of the office. Very poor but poor consultations from this doctor. The rating questions are not focusing on the doctor but on general and basic questions. Who does not want a fast and courtesy customer support? To me the most important is the doctor how he cares and handles situations. I am getting a five minute consultancy and she is receiving from me $25 copayment plus the insurance payment. Woh, it looks more as she cares for the money than her patients. I WOULD NOT RECOMMEND HER TO ANY OF MY FRIENDS AND COWORKERS!!
Nearby Doctors

Dr. Karen Raben is similar to the following 3 Doctors near Miami, FL.