Rate Now
Share Your Experience
Have you seen Dr. Karim Shaikley?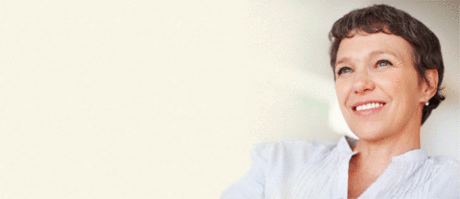 Fibromyalgia
Get the facts about fibromyalgia, including the symptoms and conditions that may be related to it.
20 Ratings with 11 Comments
1.0 Rating
September 30th, 2016
Shaikley Needs To Retire
For on I had to put one star on him, or my review would not go through. He does not deserve even one star. I'm disabled and had to ride my disabled chair to his office on a very hot day in CA. When I finely got to his office. I noticed his name on the outside and under it, it said Dentistry. HUH? lol I wen t inside and his office is so dirty. Even chairs are torn and stuffing coming out. They didn't even have hand soap that most offices do. The girls were not nice and snotty. When the Doctor came in he is very old and his hands shake a lot. He can't speak good English, so I had to repeat myself all the time. He kept asking me for my films and report and he was holding my file with them right on top. I had to keep repeating myself that he is holding them. He went and finely looked at my films and came back in, bent my leg/knee all around and was hurting me. I have a tear in my knee with swelling. Then after all this he say's to me "I don't do knee surgeries anymore." Then WHY did he see me??? Does it take a certain amount of time for him to get his payment? I was so upset and could not believe his treatment. He is the worse Doctor I have even seen, and was not caring at all. PLEASE do not see this so called Doctor. He honestly needs to retire. He should tell others that come in knowing they have to have surgery as I did, that he doesn't do it anymore. BUT he didn't until I was there. MONEY is what he wants. He might of been different when he was young, but not now. I would Never let a surgeon operate on me when their hands shake as much as his does. I heard him talking to others in other rooms and I believe he doesn't do surgery on anything anymore, which is good. But I was lied too and disappointed yet he wasn't. I'm sure he got paid for making me believe things that were lies. Please go find another Doctor. There are much better one's in Ranchco Cucamonga. Sorry for my mis-spelling, I just got home and I'm so upset. But wanted to write a review to save anyone else from seeing this horrible Doctor.
1.0 Rating
April 15th, 2016
5.0 Rating
July 15th, 2013
caring and good knowing his field well.
1.0 Rating
October 5th, 2012
doctor will still your money
2.3 Rating
May 1st, 2012
Surgery was done good. Waste of time waiting for 1.5 hours in the waiting room, being seen on 3 minutes because x-ray was not ordered after surgery. I have to come back to get the xray to be examined again. Have I known that I need an xray, I wouldn't waste my time, but shouldn't doctor order it before my visit.Not counting the examine room is so dirty with fingers' prints and marks like it has not been clean for months.
5.0 Rating
April 27th, 2012
great doc!!
5.0 Rating
March 6th, 2012
Amazing doctor!
5.0 Rating
February 18th, 2012
Kind, experienced, and knowledgeable
Dr. Shaikley is very attentive and caring, and KNOWS HIS STUFF. I went to him for an issue after he was recommended by two different physicians who both said he was one of the top orthopedic surgeons. He definitely has a comprehensive understanding of his field and is honest and intelligent in his diagnosis and recommendations. I fully trust him.As for the other reviews--waiting in a doctor's office is normal. And his knowledge and assistance is worth the wait!
2.3 Rating
October 3rd, 2011
Would not return to him again.
Dr. Shaikley performed my knee replacement. During my post operative care I pointed out to him that my knee now buckled in and my foot angled outward. He advised this was normal. Now 10 months later and in severe pain I've been informed by another orthopedic surgeon that my replaced knee will have to be revised to correct his problem.
2.3 Rating
September 19th, 2011
Needs to retire...
My appointment time was 9:15, Dr. Shaikley didn't even arrive until after 10. No surgeries or emergencies, I was told this was common. Having a degree in Sports Medicine, I could tell he was probably very good in his prime, but mostly for the general public. As an athlete, a conservative treatment would not allow me to continue in most sports. It is time for him to sleep in during his retirement, not while he has patients waiting.
5.0 Rating
August 7th, 2008
Knows his stuff
1.0 Rating
November 29th, 2016