Rate Now
Share Your Experience
Have you seen Dr. Karl Friedman?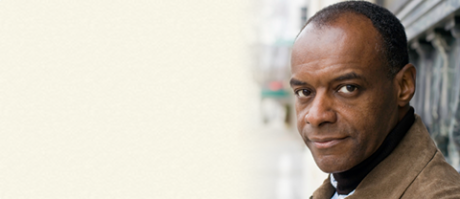 Colonoscopy
Get the facts about colonoscopy, including how and why it's done and doctors who perform the procedure.
27 Ratings with 13 Comments
1.0 Rating
February 28th, 2016
He is the rudest doctor I have ever been to!!! He has no bedside manner, is non-caring and rushes. I had an EKG done and was asked to take off my watch. After I left the room, I realized my watch had been stolen. I ran back in, but it was gone!! I wanted to call the police and asked for the name of the next staff member and patient who entered the room. The doctor said everyone was very honest and rushed me out. The next night I found a lot of broken glass in front of my car tires and I knew it was his doing. He is a thief and a thug!! Avoid this man at all costs.
1.0 Rating
December 13th, 2014
This guy is in a rush . Non caring
1.0 Rating
September 11th, 2013
obnoxious and rude
1.0 Rating
August 14th, 2013
Like a Zombie
Physical exams are a joke, he just passes the stethoscope over your chest without even listening for lung & heart sounds. Every single time he takes your blood pressure it reads 130/80, year after year. He acts like a zombie going through the motions & has a totally flat affect. He did a colonoscopy on me & acted put out when I requested a written report of his findings. Had to call his office two more times to receive the report & even then it was obviously slapped together & carelessly written. What an arrogant jerk! Glad I finally took the initiative to find another physican. Don't go to this man.
1.0 Rating
July 27th, 2013
non-care-giver
Wow Karl Friedman is what a disgrace to the *urgent care field of medicine* My doc was away due to a family emergency in Europe for 4 days and was unable to give Fridays patients notice until Thursday night. Stuff happens and i would never be mad at him. He offered to stay late on Thursday but i couldn't get there in time with work, kids and husband. I was coming in for 2 refills on my monthly medication and my DR left me with his cell phone number and told me to see a urgent care and if they needed to confirm with him or they had any problems with my scripts, he would answer day or night and explain his situation. I had to pay the cash as they said they didn't take my insurance ( a big name insurance my husband is a nyc fireman) So he asked me what refills i was in for. I told him i take percacet 10mg IR without aspirin because the other ones make me sick, and the other medication is for muscle pains at night called somas. He said how many do want and laughed in my face. I told him i take 60 tabs each for 4 weeks. He said no thank you and put me back in the exam room. I met a nice man named dr Gary Tooper who came in. He wrote me 90 tablets each instead of my normal #60 so id have no pain all month. He was so great to me and personal i switched him to my primary and see him every 4-5 weeks for all my medical needs a medication
5.0 Rating
June 8th, 2013
great doctor
at my first appointment with the doc / I though his bedside manner was not the greatest / but than again very few doctors do. after seein him over 4 years , I find him to be very nice definitely knows what hes talkin about ,his staff is very nice as well / think about it who goes to a doctor has an exam & tell him what tests to take . after all he went to medical school ,not the patient give me a break
3.7 Rating
July 13th, 2012
He cured me
I went to him after having gone to another doctor with better credentials, who had misdiagnosed me. I had swine flu and the other doctor gave me anti-histamines. I felt better that his office took several tests and was thorough.All I know was that thanks to his treatment, I recovered in a timely manner.
1.0 Rating
June 25th, 2012
horrible dr.
Dr. friedman misdiagnosed a major problem with nerve damage in my arm and let it go for months, he also misdiagnosed my sister for thyroid disease. His billing is horrible every time i go there im told i have outstanding bill yet i've never been without insurance. His bedside manner is less than poor, and he has lost all touch with his patients. He should just retire and do the community a favor. Be aware
1.0 Rating
September 2nd, 2011
WORST DOCTOR!!! AVOID!!!
2.3 Rating
February 16th, 2011
What a creep!