Rate Now
Share Your Experience
Have you seen Dr. Karl Hubbard?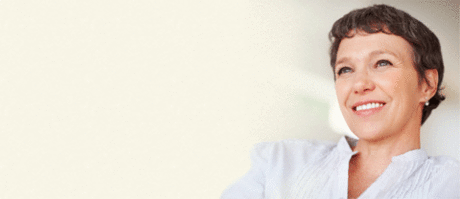 Fibromyalgia
Get the facts about fibromyalgia, including the symptoms and conditions that may be related to it.
23 Ratings with 8 Comments
3.0 Rating
September 1st, 2016
Previous office manager
1.0 Rating
January 8th, 2015
5.0 Rating
December 3rd, 2014
Excellent Doctor!
1.0 Rating
January 3rd, 2014
This doctor totally misdiagnosed my child's knee injury and if I didn't get a second opinion my child would of lost use of her leg. Unfortunately I checked out dr hubbards background after the fact and saw he lost his license in another state! I wouldn't bring my cat to him.
5.0 Rating
July 19th, 2011
an excellent choice
I have been seeing Dr Hubbard for many years and have always had a good experience with him and his office staff. He spent time listening and came to an accurate decision and treatment. I have been seen by a few physicians in my years and find that this is one of the more pleasant experiences. I have also found that in a small or large town it is hard to please every single person & not all patients are perfect just like the physicians we see. I do not believe any doctor has claimed to be God & to expect it is wrong on our parts. I enjoy his staff very much and their treatment of my husband and I to be greatly appreciated.
1.0 Rating
January 11th, 2010
Dr. Hubbard was the orthopedic surgeon on duty at Albemarle Hospital when my husband was brought in by ambulance. When he finally came in to see my husband and examine him he was anxious, jittery, uncertain, and undecided as to what course of treatment my husband. He just kept saying "I don't know ..... this is really bad .... I just don't know." I decided I didn't want this man to touch my husband's knee because I had absolutely no confidence that he was a capable doctor never mind surgeon. My husband had just had a very traumatic injury to his knee and I wanted him to be able to walk again on it, so I told Dr. Hubbard that I was going to get my husband transferred to my own orthopedic surgeon at Duke. When I told him this, his face lit up and he seemed quite happy about it. He said that would be a very good idea. The records he transferred to Duke mentioned a simple break in the leg. However, my husband's tibea plateau was shattered and his knee was broken in six additional places. He needed two surgeries, two metal plates, multiple screws, and orthopedic epoxy to put his knee back together again. And after Hubbard's examination AND a CAT scan, his diagnosis (at least in the paperwork sent to Duke) was a simple break. I will never use Dr. Hubbard again!
1.0 Rating
January 8th, 2010
Doesn't Listen!
Dr Hubbard doesn't and won't listen to your symptoms. I tried to talk to him before and after my knee arthroscopy to tell him about my symptoms, he would never stay in the room long enough to listen. He was always in too big of a rush to run out of the room to his next patient to listne. I am still in extreme pain after surgery and now he has passed me off to another doctor because he can't understand why I am still in pain. Well, if he would sit still long enough to listen for me to explain my symptoms and for me to tell him where the pain is he might be able to figure it out! His bedside manner is sorely lacking. I assume if I were a man he would be more interested in listening to me. It seems doctors brush off women and their pain and symptoms more often than they do women. Please keep his poor bedside manner in mind if you are thinking of visiting this doctor!
5.0 Rating
July 2nd, 2017
3.0 Rating
April 28th, 2016
5.0 Rating
March 11th, 2016
4.0 Rating
December 11th, 2015