Rate Now
Share Your Experience
Have you seen Dr. Karla Dick?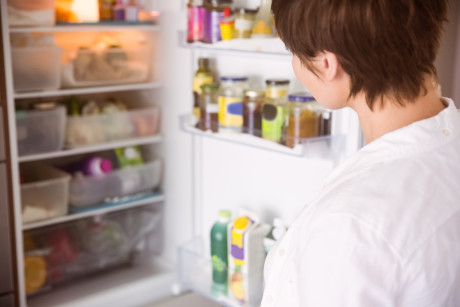 Binge Eating Disorder
Get the facts about binge eating disorder, including symptoms, causes and related conditions.
64 Ratings with 21 Comments
1.0 Rating
June 24th, 2017
Extremely rude and inconsiderate
Husband got injured. Saw her and she didn't listen to anything we told her Pretended I wasn't even in the room. Discharged him before he got better because she said his short term disability wouldn't pay him to keep coming without getting an MRI even though she said an MRI wouldn't do any good. She was more concerned about discharging him back to work than figuring out why he is hurting. She obviously didn't care, took forever to fax paperwork to insurance company after they called her several times asking for it, wanted him to make appts every 2 weeks but she did nothing to help him so it was obviously to get money from insurance for office visit. Charged outrageous price to fax paperwork to insurance then made errors on final paperwork. Very rude overall, just wants insurance money for not doing anything. Husband went back to work after being wrongly and prematurely discharged and now he is in more pain.
5.0 Rating
January 5th, 2017
Great Doctor!
5.0 Rating
September 22nd, 2016
Great Dr.
Made me feel very comfortable right off the bat. After my first visit, her staff made me feel comfortable, even though I squirm when giving blood during my lab work. Wasn't the staff, I'm just a baby when it comes to needles. Long story short, Dr. K.D. has is my primary Doc every since the first visit.
5.0 Rating
April 4th, 2016
1.0 Rating
February 29th, 2016
Doesn't really listen to what you have to say
I went in for chest pain and she told me that I could possibly be constipated. Which I wasn't and I told her this. Regardless of fact, she ordered x rays of my chest (which I had expected)but also ordered one for my abdomen. $257 later I had nothing to go on except that if the pain doesn't go away then I should go to the hospital. I made an appointment with another doctor there and he diagnosed me with pleurisy.
5.0 Rating
February 26th, 2016
1.0 Rating
May 11th, 2015
A bully and a cheater!
This doctor is highly opinionated and rude. The whole time she was talking with me she was on her computer. I don't remember even making eye contact. She was also trying to rush through the appointment. I disagreed with her over a medication she wanted me to take and she was very rude about it. Following the visit, she sent me the results of my blood test and when it got to the part about the issue of the medication she typed it in all caps and in bold. I found this to be very insulting, like she was yelling at me. Months later, she sent me another letter telling me she hadn't seen me for a while and again she put in caps and in bold about the issue of the medication. When I got the insurance summary of what she billed the insurance company I saw she billed them $519.00 for one office visit and a routine blood test. The office visit was less than a half-hour long. If you want to know why the cost of health care is so high, this is why! Needless to say, I never went back to her again. I do not recommend this doctor at all!
5.0 Rating
April 13th, 2015
2.0 Rating
March 30th, 2015
5.0 Rating
January 30th, 2015
Hope!
5.0 Rating
December 27th, 2013
Dr who cares
3.7 Rating
September 10th, 2013
Frank and thorough