Rate Now
Share Your Experience
Have you seen Dr. Karolina Adam?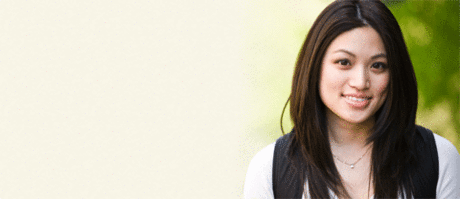 Birth Control
Get the facts about birth control so you can decide which type is right for you.
Quality Rating
Highly Satisfied
77 Ratings with 23 Comments
5.0 Rating
January 6th, 2017
Satisfied with Dr Adam
Due to repeat miscarriages, I was referred to Dr Adam by my RE at 11wks. I read her reviews before hand and was prepared for her straightforward, no nonsense personality. I can see if you weren't prepared, she would upset you, but honestly it's not about your feelings. She puts your health and the health of your baby ahead of feelings. I see her every 2 weeks still, and we are now at 30 weeks with a healthy baby girl. My health has caused one issue after another, but yesterday we finally had a positive appointment and now know I should be able to carry to term. Dr Adam seems to stay a step ahead of whatever may come next and is very cautious, which you would expect during a high-risk pregnancy. My husband and I could not be happier with Dr Adam and look forward to her bringing our daughter into the world. And yes, she is extremely busy and her office is slow, but I feel much better knowing that means she is offering life-saving care to as many patients and their babies as possible.
5.0 Rating
July 6th, 2016
Best Doctor Out There
This woman lives and breathes her job. Honestly I don't think I've ever seen her sit down…. Before going to her, I lost 6 babies in the womb. She had a waiting list, but after knowing my situation she took me right in. Dr Adam never took a chance on anything, the first day she sent me to labs which I later found out was over $5400 in studies. Immediately found out everything that was wrong. At the sight of any blood she would hospitalize me and or send me for testing in the hospital. The baby tried coming several times way before her due date but she made sure she was healthy enough before delivery... even though baby still came one month early, she gave me the only thing I ever asked God for, a beautiful baby girl. She is now 8 months, healthy, SO SMART, and it's all because of Doctor Adam. We are now w/ child again, and I have no doubt she will deliver him w/ life.
3.0 Rating
February 26th, 2016
Dr Addams Saved my Life
I had a twisted ovary in 2007... Long story short the surgeon punctured my bladder twice with the scalpel, Dr. Addams was there watching, saw blood in the catheter tube, and step in and finished the surgery after the head surgeon pasted out. She saved my life. Than in 2009 my right ovary twisted and she did a wonderful job in saving my right ovary, I still have it because of her. She's blunt and she does not sugar coat anything, I like that about her.
5.0 Rating
March 6th, 2015
Don't be scared!
I just had my first appointment with Dr. Adams and, like you, I Googled her. I was nervous based on some of the reviews, but personality aside I wanted the best doctor that I could find. To say that I was pleasantly surprised was an understatement. She exceeded my expectations for medical care with her expertise and foresight, but I found her willing to engage in friendly banter, to have a sense of humor and physically caring. I know I am in good hands and would recommend her to anyone, especially nervous moms-to-be such as myself.
1.0 Rating
March 5th, 2015
5.0 Rating
February 5th, 2015
Dr. Adam saved my life, I'll always be grateful!
Dr. Adam was consulted to my case after my daughter died in utero at 26 weeks and I had severe pre ecclampsia. We credit God and Dr. Adam with saving my life. Her words to me after the fact were, "she almost took you with her." I will always be grateful to her for helping us through such dark days. I was transferred from Women's to St. Luke's and the staff in the high risk L & D as well as on the postpartum floor and all of the specialists I had to see were amazing. It's been over ten years, approaching eleven since that happened and I fall short wanting to say thank you all over again each year as I re-live it. I am currently editing a book I wrote last year about losing our daughter and my brush with death along with the lessons I have learned in the healing process. Perhaps that will be an appropriate "thank you" when my book is published.
5.0 Rating
January 14th, 2015
Excellent Doctor!!!
1.0 Rating
December 23rd, 2014
STAY AWAY FROM THIS DOCTOR!!!!!!!
1.0 Rating
June 5th, 2014
Unethical
am having quintuplets and I tried to get an appointment with Dr.Adam because I cancelled a previous appointment I had with a different doctor (Dr. Hare) of the perinatal associates due to very bad reviews. Apparently if you have reservations about seeing one of the four doctors at the perinatal associate clinic, you get rejected by all other doctors. Needless to say, I was rejected by Dr. Adams and all other associates due to what they referred to as "conflict of interest". What a way to practice medicine!
5.0 Rating
April 10th, 2013
5.0 Rating
January 24th, 2013
Amazing Doctor
At first, I was concerned about Dr. Adam because I heard that she is "a very matter of fact" type of doctor. Yes, she does not waste time but at the same time, she was so caring and supportive. Even if I left her office with not so good news, I knew Dr. Adam always had my best interest at heart and because of her, I feel confident and excited about bringing my daughter into this world in 5 days!
5.0 Rating
November 25th, 2012
Dr. Adam is exceptional!
Dr. Adam is a brilliant, caring, and tireless physician. She lives and breathes her profession. She has one complete focus and goal, and it to keep mother and baby healthy and strong as long as possible. Dr. Adam is exceptional at what she does! She is totally selfless and does all she can for her patients each and every day. I could not imagine a better physician and was so blessed to be under Dr. Adam's care.
Nearby Doctors

Dr. Karolina Adam is similar to the following 3 Doctors near Houston, TX.