Rate Now
Share Your Experience
Have you seen Dr. Karuna Kusan?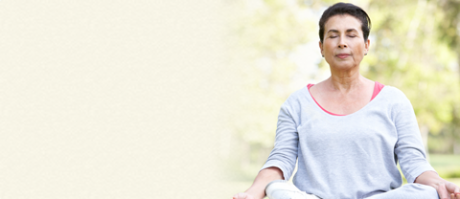 COPD
Get the facts about chronic obstructive pulmonary disease (COPD), including symptoms and complications.
10 Ratings with 5 Comments
1.0 Rating
June 20th, 2017
She had no knowledge of immune deficiency
I was shocked when she told me that she didn't know why I was there or even understand the referral. She said if I was immune deficient, I get immunoglobulin infusions that keep me from getting infections. I have several infections and was running a fever while I was there. She refused to even examine me. All she asked me about were the names of doctors that I'm seeing. No interest. No compassion. She said she'd be right back, but she left the room and never returned.
1.0 Rating
May 29th, 2013
Office Visit
I would like to start this review by stating they are sending out paper for you to fill out with the wrong address and the wrong telephone number. We went to the address on the paper that was mailed to us, needless to say that was upsetting. The Doctor told me her self and I quote " Oh, we have been gone for over a year". This web site has the wrong address on it also. We finally got to the right office, showed the paper work to the girl in the window and explained it had the wrong address and we went to the old address, she said Sorry About That. She could have cared less. My appt. was 10:30, I did not see the doctor until almost noon. She made her diagnosis She told her nurse to schedule a CT scan on my lungs and to fax in a prescription. After not hearing anything, I called on May 28 th, had to leave my number, they called back the 29 th. I asked what was going on with the scan and prescription, she said Oh I guess we forgot. They did have an emergency with a patient and I understood that. There were 7 EMTs their and all the time you had girls in the office laughing and having a great time. That was the most unprofessional run office I have ever been in my life. I would not recommend this Doctor to anyone. So today they decide to call in the medication( which I called and told them not to fill) and also wanted to schedule the CT scan. No thanks I will never go back to her. Worst experience I have ever had in my life with a doctor.I would like to not give her a star of any kind, but apparently have to check some star or you can not submit it.
1.0 Rating
May 17th, 2011
She is an arrogant twit!
I agree whole hartedly with the other two reviews as I was treated much the same. She spent maybe 10-15 minutes with me tops, wouldn't let me get a word in and kept repeating herself, getting almost hostile at the end. I had several questions I wanted to ask her but all she had to say was you don't have lyme disease, Georgia just doesn't have ticks that carry Lyme. Never mind I told her I have lived in several other states. Followed by, she wishes Dr. would quit sending people to her just because their tests come back with some positive bars on them! Finally, mind you I am NOT by any stretch of the imagination a confrontational person, I said will you let me finish one sentence. She said yes but had that annoyed, far away look in her eyes and as soon as I finished my last word she repeated, you don't have lyme disease, I wish you the best at finding out what you do have. She then walked out and I sat there looking like a deer caught in the headlights! She never listened to anything I said because her mind was already made up and was waiting for my last word so she could shut me down and get on with her day. She never did answer my question. I went in their restroom before I left and cried and I cried all the rest of the day. I didn't want lyme disease, I just wanted some answers. I wanted to be listened to, believed and have an effort made to diagnose the problem and treatit after being in escalating pain day in and day out for years. She blew me off and went about her day almost as if she was too important for my insignificant, mundaine case. I would not recommend her to my worst enemy.
1.0 Rating
March 4th, 2011
Most horrific doctor I have had the misfortune of visiting
Dr. Kusan has got to be the worse doctor in GA. If I could rate her bedside manner as sub zero, I would. She was interested only in peddling drugs not interested in anything I had to say. I would suggest that she becomes a vet, but wouldn't even wish her on an animal. I would NOT recommend this doctor AT ALL. Incompetent and insensitive.
1.0 Rating
September 24th, 2010
Find another doctor!
I have developed rash/blisters that have not been cured after seeing other doctors. Since I travel often I decided to go to an infectious disease doctor to get thoroughly checked. She did not want to run any tests (and I have excellent insurance co) and not even check me for parasites. When I asked her why not, she said "there are NO PARASITES IN USA". Exact words. This is the most ignorant person I have encountered in my life. It seems she needs to study and do research before she tries to cure people. I tried to explain to her that there are parasites everywhere in the world but she refused to believe. I do not trust somebody who does not know the facts - how is she going to properly diagnose any disease. Save yourself the copay, the long wait, the gloomy office and go see another doctor.
5.0 Rating
March 14th, 2017
3.7 Rating
August 26th, 2014
1.0 Rating
August 17th, 2014
Nearby Doctors

Dr. Karuna Kusan is similar to the following 3 Doctors near Lawrenceville, GA.