Rate Now
Share Your Experience
Have you seen Dr. Kasturi Inaganti?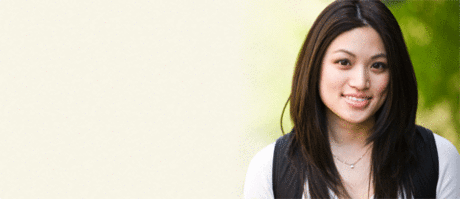 Birth Control
Get the facts about birth control so you can decide which type is right for you.
Quality Rating
Highly Satisfied
21 Ratings with 7 Comments
5.0 Rating
December 15th, 2016
A specialist who truly cares about her patients
5.0 Rating
March 15th, 2016
The BEST!
I was having problems for years and had been bouncing from doctor to doctor and when I made an appt with Dr Inaganti, she did a lot of blood work and test and FINALLY I was diagnosed with what was truly wrong with me. I have been with her ever since. She has my best health and interest at heart. I love her, not only is she my Doctor, but also my friend. Its been over 10 years now that I have been seeing her and I would strongly recommend her to anyone and I will continue to see her as long as I can. She is Excellent!!!
5.0 Rating
June 25th, 2014
Love Dr. Iniganti
I am so lucky to have found Dr. Iniganti, after I had called for an appointment with another doctor. As she could see me very soon, I was glad to get the appointment. She is wonderful Thorough, and so caring. She takes a ton of time to talk to me and understand my problems. I would recommend her to any one needing an arthritis doctor. I truly am thankful to have found her.
5.0 Rating
January 2nd, 2014
Wonderful Doctor
I have been a patient of Dr. Inaganti's for nearly five years. My dad was her patient when I began having some joint discomfort that would not improve with various treaments. I decided to make an appointment for my self with Dr. Inaganti the next time I took my dad. To my surprise I was diagnosed with rhuematoid arthritis. Dr. Inaganti was very thorough in her diagnosis and treatment. She is always, prompt, courteous and genuinely concerned toward me as her patient. I highly recommend her as a rheumatologist. Her office nurses and staff are always friendly, polite and courteous, too.
5.0 Rating
June 20th, 2012
Very Pleased
I have been in quite a lot of pain for some time with arthritis. I finally decided to go to a rheumatologist that was recommended to me by a friend. I was told it would be 2 months before I could see him but Dr. Inaganti had an appointment the following morning. She asked me lots of questions, ordered some blood tests, then prescribed medication. She said to come back in two weeks and if the medication didn't help she would give me cortisone injections. Two weeks later I was practically pain free and the injections were not necessary. It was raining the morning of my second visit and traffic was a nightmare. I was fully 10 minutes late. I called to let them know and apologized profusely to the doctor and her staff when I got there. They smiled and said they understood and it was not a problem. I'm not sure why the previous commentor had a totally different experience but I could not have been more pleased. In fact, I recommended her to a friend today.
5.0 Rating
May 30th, 2012
First Time Visit
My first visit was a little scary. But Dr. Inaganti was very pleasant and straight to the point. I am going for a follow up visit with her in a week. I look forward to speaking with her again. Her bedside manner is really good and she geniunly cares about what's going on with me. She know I do not have a lot of time to spend in the office so she gets to the point quickly for me and gets me moving! Her staff are very nice and helpful.
1.0 Rating
June 13th, 2011
Whatever you do dont be late!
Wow my first appointment I am driving over 40 miles to get there and got a bit lost. I realized that I would not arrive at my "check in time" so I called the office. I explained to them that I was nearly there but they were not at all interested in hearing any explanation and refused to see me. My appointment was at 10:15 I arrived in their parking lot at 10:15 but to no avail they had already said they would not see me. The next available appointment is over a month and a half away. Seriously don't even WANT to see this doctor now if she is that uncaring that she or her office staff can't give a first time patient a break because they got lost.
5.0 Rating
September 13th, 2017
5.0 Rating
August 22nd, 2017
3.0 Rating
May 31st, 2017
5.0 Rating
May 23rd, 2017
5.0 Rating
May 15th, 2017