Rate Now
Share Your Experience
Have you seen Dr. Katherine Economy?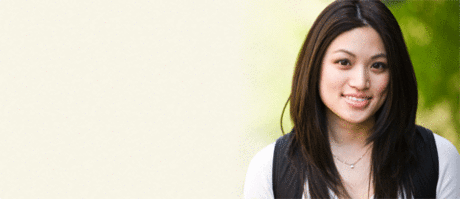 Birth Control
Get the facts about birth control so you can decide which type is right for you.
19 Ratings with 7 Comments
1.0 Rating
September 14th, 2015
Unprofessional
I was referred to this doctor by a cardiologist. I met with her for a pre-pregnancy consultation. I feel that the visit was set up for Dr. Economy to bully me, berate me, and make it clear that if I try to make decisions for myself that I will be treated horribly. The first thing she said (in a very sarcastic tone) when she walked in was "so, are you here to actually listen to what I have to say, or are you just here to check off a box and do what you want anyway". Dr. Economy was unprofessional, insulting, rude, and mean. I would never trust someone like this with my care. She made it clear that she had no respect for me before I even said one word to her. Does she treat all of her patients this badly if she disagrees with the decisions that they make about THEIR OWN LIVES AND BODIES?
1.0 Rating
October 26th, 2013
horrible experience
I am very upset with this doctor and nurses at this office. I repeatedly asked for the tdap shot and they kept saying they would get to it and never gave it to me. They ended up giving me another shot soon after I complained well within two months of having my son he contracted pertussis and was in the hospital for a week. I called the doctors to confirm that that they gave me the tdap shot and they said they didn't give it to me that it was another shot. They also had the nerve to tell me that they couldn't believe I didn't get it. I just feel that this hospital is more for learning doctors. I was poked and probed so many times by numerous students it would make you sick. The resident doctor who assisted the delivery messed up my vaginal stitches and three days later they all came out and when I told them they said it would heal and they wouldn't re stitch me. I had a long string hanging and lot of blood from the wound. I regret so much coming to this hospital and I feel like I made a big mistake especially when it came to my sons health. btw my sons circumcision needs to be redone because they didn't take off enough skin, now I have to pay out of pocket......
5.0 Rating
March 23rd, 2012
The best doctor I ever expect to find
Dr. Economy's experience, expertise, confidence, intelligence, compassion, thoroughness, concern, and humor combine to make her an incredible maternal-fetal doctor. Throughout my high-risk pregnancy I had one complication after another cropping up on nearly a monthly basis and she handled all situations with a calmness and yet an attention to detail that at all times put me at as much ease as possible under the circumstances. In the end the birth of my twins was flawless and her performance in the birthing room/operating room once more assured me that my babies and I were in the best possible hands. I cannot recommend her highly enough.
5.0 Rating
June 2nd, 2011
Excellent Doctor!!!
Could not have been happier with my care from Dr. Economy. She took care of me with both of my babies also answered all of my questions and put me at ease. I delivered my first son early and when I went to see her for my second she made sure we took the precautions needed to make sure he would not come early. As far as I am concerned she is WONDERFUL! Cannot say enough GOOD things about her. If we decide to have a third she will be our doctor again.
2.3 Rating
December 2nd, 2010
Missed multiple diagnoses
My wife contracted a uterine infection when our daughter was born and Kathy missed it. Consequently, several weeks after discharge, my wife required a hospitalization to treat the infection with IV antibiotics. We went to Kathy again when my wife became pregnant. Post-partum, the same symptoms arose. We told Kathy, and every one of her residents that another uterine infection needed to be ruled out. We were told outright that my wife, without question, did not have a uterine infection.She was discharged. 4 hours later she was very sick. We went back to triage and lo and behold, a uterine infection.Once again, my wife was admitted for a hospitalization for a missed diagnosis by Kathy economy, only this time, me told her that we were pretty sure we knew what it was and we were ignored.
1.0 Rating
December 2nd, 2010
Avoid Kathy Economy
My wife contracted a uterine infection when our daughter was born and Kathy missed it. Consequently, several weeks after discharge, my wife required a ...
5.0 Rating
December 1st, 2010
Wonderful doctor
Dr. Economy exceeded my expectations. She always took time to answer my questions and really listened. Her manner was warm and professional. she was willing to disagree with things I requested if they were not in the best interest of me or my baby (but was always clear about the reasons for her decisions). The staff at her clinic and at the Brigham as a whole was caring and helpful. She sometimes ran late due to emergencies of other patients but I didnt mind because I knew she would be there for me if I needed her.
2.0 Rating
March 7th, 2016
3.0 Rating
March 24th, 2015
Nearby Doctors

Dr. Katherine Economy is similar to the following 3 Doctors near Boston, MA.