Rate Now
Share Your Experience
Have you seen Dr. Katherine Trunzo?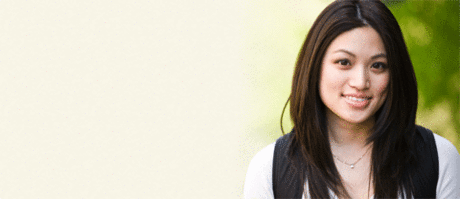 Birth Control
Get the facts about birth control so you can decide which type is right for you.
20 Ratings with 6 Comments
1.0 Rating
February 23rd, 2015
Wrong OTC recommendation
5.0 Rating
August 22nd, 2014
great doctor!
I've had Dr. Trunzo as my obgyn for a few years now. Shes great! She was my doctor during the entire pregnancy with my daughter and delivered via csection after we tried very hard to deliver normally. My experience with the csection surgery was great - small straight incision. I would definitely recommend her. She's caring and knows her stuff! Not an easy thing to find in a doctor. In fact I was worried I'd have to switch drs with new insurance. Thank goodness thats not the case!
5.0 Rating
November 19th, 2013
5.0 Rating
June 10th, 2013
I Love Her :)
Dr Truzno is the best OB/GYN ...she's a very kind dr, but also she's a real dr...which I love about her she won't tell you anything that's not true...she delirvered both my girls which are both healthy and happy she is so amazing every step of both pregnancy she was there or me anytime I needed her I have her a call and she was there for me..when I went into labor with my first daughter I remember dr. Truzno wasn't in yet and when the nurse had called her to see when she would be arriving " because I wasn't just letting any old dr deliver my baby" but when they called her she said she's speeding on the freeway she be here in 10mins ...when they told me that I felt like she Truly cared about me...Know she was willing to get a speeding ticket for me...most drs would have said I coming but it's going to be a min. have the on call dr deliver...but nope not Dr Truzno I just absolutely Love & Adore her I've recommended all my friends and family too her we all love her she did a great job with my moms surgery & my best friends C-sections we just truly love her <3
1.0 Rating
February 21st, 2013
Horrible C-Section
DON'T LET HER GIVE YOU A CESAREAN. Got stuck with this dr for the delivery of my second child. She sewed me up crooked! While sewing my incission she left no skin on one side and tucked the majority of the skin on the other. Leaving me with a permanantly deformed stomach. The left side has a huge bulge and the midrift line is no longer centered (below my belly button it merges to the left). It is obvious. And it is obvious how horrible of a job she did sewing me back up. She left no skin on the right and just bunched and tucked what was left on the other, creating a huge bulge on the left side. One side of my stomach is permanantly bigger than he other side!!! My regular ob told me the only thing I can do is talk to a plastic surgeon. Also with this being my second c section I expected the incision to be in the same area as before. Well she cut on the same scar but sewed it up almost two inches lower than the original scar? I hate everything she did to me! She treated me as if whatever she did to me didn't mater because I was just an emergency patient. If your having a c section DO NOT USE THIS DOCTOR!!!
5.0 Rating
October 13th, 2010
I first met Dr. Trunzo at the first appointment in my pregnancy, and felt comfortable with her right away. Throughout my pregnancy, she was patient with my many questions, had good attention to detail, and was very personable and caring. She also delivered my son at 9:00 at night on a night that she was not on call. At times I had a longer wait in the office than I would want, but most times it was not too long. I would highly recommend her to anyone.
5.0 Rating
November 29th, 2016
5.0 Rating
October 22nd, 2015
5.0 Rating
February 19th, 2015
1.0 Rating
February 10th, 2015