Rate Now
Share Your Experience
Have you seen Dr. Kathleen Stokes?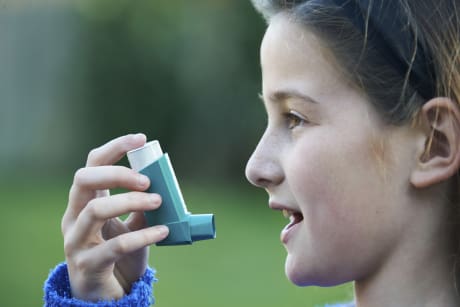 Childhood Asthma
Get the facts about childhood asthma, including the causes, symptoms and complications related to this condition.
30 Ratings with 10 Comments
5.0 Rating
September 15th, 2017
She knows her stuff..
1.0 Rating
January 26th, 2016
Awful personality, bad bedside manners, rude. Find another pediatrician
Dr. Stokes was very rude from the very beginning. She was never polite in any kind of way and she didn't seem to care at all on the rude tone on her voice she carrier. Her bedside manners are very very bad. We've been with other pediatricians in the past and comparing it she doesn't have the caring manner a normal pediatrician has for children and/or the patient's family. The look in her face always seemed like she was in a bad mood and only wanted to get in and get out, and just get over the visit. I am sorry, but if you are to say a professional Dr. who owns a practice, you don't carry an awful character towards your patients. She doesn't have the caring feelings any other Doctor should have. Every time we said something she would answer with a "what" with an attitude. It's called be polite and say "excuse me?" Or "I beg your pardon?" Or "I am sorry can you repeat that again." Little to say I over heard her say bad words before speaking of whatever with her coworkers. By the way this is a PEDIATRICS place where there are CHILDREN around all the time. She will be very upfront and not give a care in the world of how her words come out. To all the Doctors out there I'm sorry for someone like Dr. Stokes who give a bad name to the subject Dr. I've been around so many and me knowing one in my family this is not what a Doctor should EVER be. She will also find the smallest excuse to bring a patient in only to send them to a different place for them to get checked. I wouldn't be surprise she does it for the money. Prescribes antibiotics for EVERYTHING and anything. Also booking early appointments with her is a huge NO, NO! Apparently she had other children to see at hospitals before her out practice, yet she still says is available to see patients early in the mornings. Long waits, waiting to happen. I'm surprise she still has patients to see nowadays.
1.0 Rating
April 11th, 2014
Horrible doctor!
1.0 Rating
January 15th, 2014
awful
5.0 Rating
June 2nd, 2011
5.0 Rating
January 6th, 2011
Best Pediatrician in the area!
Dr. Stokes is the best pediatrician we have seen. She has great bedside manner, always listens, answers after hours pages immediately and is truly concerned about the well being of my children. She doesn't put up with bueracratic bull and I appreciate it. She is about treating the patient, not tending to the egos of insurance companies or politicians.
5.0 Rating
October 7th, 2009
great doctor
5.0 Rating
October 1st, 2009
I HIGHLY Recommend Dr. Stokes
I have been taking my 6 children to Dr. Stokes for almost 13 years now. While, no, she doesn't sit around and chit-chat with you or try to become your friend, I trust her whole-heartedly with my kids and their well-being. I'm not looking for someone to be nice to me, I'm looking for someone to help my child. She is a very intelligent and experienced woman and has always hit the nail on the head when making a diagnosis. She has NEVER unneccessarily prescribed an antibiotic and she has ALWAYS taken the time to explain my child's condition and any treatment I need to give - as well as what to expect with them. She and her office are always busy, which indicates that she takes care of a lot of children, but every time I've ever called in with a sick child, they've gotten me in within a couple of hours. I'm willing to sit in a waiting room for 30 mins or however long it takes to see this doctor - that's how much I trust her. She is the kind of doctor that cares about your child - and would even recognize your child outside the office. She remembers EVERYTHING. I think the best confirmation I could get would be this: MY KIDS LOVE HER.
1.0 Rating
December 30th, 2008
Unprofessional and racist attitude
5.0 Rating
July 9th, 2015