Rate Now
Share Your Experience
Have you seen Dr. Kathleen Martin?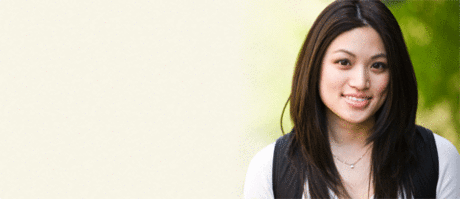 Birth Control
Get the facts about birth control so you can decide which type is right for you.
18 Ratings with 7 Comments
5.0 Rating
September 27th, 2016
5.0 Rating
November 5th, 2013
Wonderful Gastro doc!
She is an excellent doctor, kind, very thorough. She even sent me to other specialists and for other tests for other symptoms,, and her guesses were correct. She saved me from problems later. I have seen male gastro docs who were not as friendly, kind, or thorough. Thanks Dr. Martin for being an awesome doctor!
5.0 Rating
March 19th, 2012
5.0 Rating
September 29th, 2011
Dr. Kathleen Martin, MD - Gastroenterology
One of the most exceptional bedside manners of any physician I have seen. She took as much time as was needed after my procedure and during office visits to answer my questions and be certain that I understood my diagnosis and follow-up care. The wait time was far from timely, however, I feel I can offer more time to wait if I feel I'm getting better care and a more attentive physician. I feel very comfortable discussing any questions or concerns I have with Dr. Martin and her staff are always friendly and courteous.
2.3 Rating
August 4th, 2011
1.0 Rating
December 24th, 2010
3.7 Rating
April 15th, 2010
Procedure itself timely done, follow-up horrendous
Starting with when I arrived at the surgery center right on through to the completion of the procedure went very timely, just like I was on a conveyor belt in a factory. Nonetheless, I was thrilled that for once a doctor valued my time and not just theirs. That is where the good times ended. The follow-up if you can call it that has been sorely lacking, especially in the area of billing. Firstly, it was forever before I received my results. I had to call more than once and more than once they said the result were in and "they were just getting ready to mail them" but I didn't receive them until later. They would give you the results over the phone but they had no undertsanding as to what they meant. They didn't have any trouble sending me bills though. I'm still trying to get someone to answer the phone in her nilling office. I got someone last week at 2:00 one afternoon but she said all of the "billing specialists had left for the day. She told me to fax my info which I did but I haven't been able to reach anyone since to see if they received my info. I have left two messages but haven't received a callback. The billing issue which I am trying to get resolved is due to them billing me $319 in addition to the $20 and $50 co-pays they billed me for previously. Apparently the doctor's office coded the procedure in one manner for her office and in a different manner for the pathology...one of the two pathologies that is for whatever reason. All she did was take something out that didn't need to be taken out, I guess so they can bill it as a diagnostic procedure and get more money from me and the insurance company. It seems that they also did some additional testing that my insurance doesn't pay for and the official result of it was a "possible positive" which I already knew from the procedure results themself. When I called about it, they couldn't tell me what a "possible positive" meant but they wanted me to come back for another biopsy procedure. They couldn't tell me what another biopsy would tell me that the first one didn't. The main problem I guess is that Doctor Martin contracts her billing out to someone else so she doesn't have to deal with it and it just makes it more difficult for the patient. The billing specialist at the surgery center was very nice intrying to help me decipher the other bills but I can't say as much for Dr. Martin's office or the office that handles her billing. Inevitably I'm sure I will have to end up paying the other $319 in addition to the $70 I've already paid. I wouldn't mind that near as much if I had been informed up front waht I was going to have to pay as I was under the impression that my new insurance plan pays for a colonoscopy. I would have really like to have known as well that the useless Celiac test wasn't going to be covered.
5.0 Rating
May 23rd, 2017
5.0 Rating
October 25th, 2016
3.0 Rating
June 19th, 2016
5.0 Rating
December 11th, 2014
5.0 Rating
July 24th, 2014
Nearby Doctors

Dr. Kathleen Martin is similar to the following 3 Doctors near Lexington, KY.