Rate Now
Share Your Experience
Have you seen Dr. Kathleen Schwartz?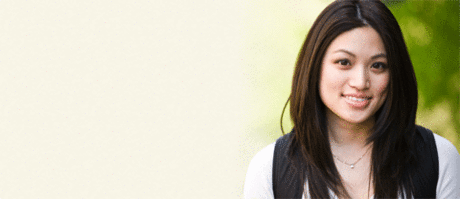 Birth Control
Get the facts about birth control so you can decide which type is right for you.
Quality Rating
Highly Satisfied
41 Ratings with 18 Comments
5.0 Rating
July 31st, 2017
Adriana Vega-Gomez
1.0 Rating
July 7th, 2016
Unprofessional Dr avoid completely
Dr Schwartz is absolutely one of the worst Dr.s I have ever worked with. Her arrogance gets in the way of her work. She is not a strong surgeon and she is rude to the nurses and yelled at two of my nurses while in the hospital. Completely unacceptable. She was also "put out" for me going into labor over the weekend because she "had a family function". The nurses did not like her at all. They actually brought in another dr for a second opinion because she could care less. She really should not be working in such a high risk field. She's is just awful. Her level of arrogance is on another level.
5.0 Rating
June 4th, 2016
Fantastic Doctor
5.0 Rating
April 15th, 2016
1.0 Rating
April 15th, 2015
Judgmental and not professional
1.0 Rating
February 16th, 2015
She made poor decisions about the delivery of my daughter, nearly costing my life.
5.0 Rating
July 5th, 2012
5.0 Rating
April 3rd, 2012
She saved my daughters life
I have an incompetent cervix, suffered two miscarriages, but I couldn't find a doctor to take my condition seriously enough. So after my third pregnancy, I scheduled my appointments with Camelback Women's Health. My first few appointments were handled by an unprofessional staff member who ignored my past medical history and told me that vaginal bleeding during pregnancy was normal. I made enough of a big deal for them to have scheduled me with Dawn (Dr Schwartz NP) who reported my history as well as current health problems immediately to Dr. Schwartz who took immediate action scheduling a coerclage and bed rest. Three years later, my daughter is as healthy and happy as ever. I am very thankful for Dawn and Dr. Schwartz.
5.0 Rating
January 4th, 2012
Wonderful at what she does
Dr Shwartz is not a super hero, but she is darn close! I read the comments about rude staff,not enough time spent, no bedside manner,and so on....My experiance was that of complete respect to a woman who is up round the clock helping me/woman to deliver babies only to go home to her own family witch I'm sure she sacrifices a lot for to be a wonderful doctor. She is up at all hours delivering babies and seeing patents all day. She was always so sweet to me through my pregnancy with my 1st daughter skye. She is Human, and some how I think the people might forget that when making these reviews. put the shoe on the other foot for just a moment. What she does is brilliant and moraculas. She is sweet, but I'm sure egsuasted all the time. Waiting is a part of life, if you can't Handel sitting in a waiting room I have news for you, having children may not be a good path.:) She does what to me is most important, delivering a healthy baby and keeping both me and my daughter safe and happy while doing so. All the rest is not important as far as I'm concerned. She really is an amazing doctor and woman if you realize what she gives up for woman like me every day it truly is so wonderful and selfless. I really can't imagine having anyone else as my doctor. My husband and I are planing our second child this year and I am so excited to have her back for another 9 months.
5.0 Rating
September 14th, 2011
2.3 Rating
February 28th, 2011
former ob patient
I'm sure that her skills are great, for example if I had a scheduled c-section, otherwise I will NEVER come back here. First of all I kept telling her that I thought the baby was coming early. She dropped at 6 months and was at -2 station and I could feel having minor contractions...she refused to even give me a note for work to give me UNpaid time off for bedrest. SHe told me that I'm fine and nothing to be concerned. I put myself on bedrest as I decided to trust my instincts and had to quit my job! Finally at 36 weeks, I decided to finally listed to this doctor, walked outside for a few minutes. 3 hours later my water broke and had the baby within 4 hours! She came the very last second just to catch the baby and told me "you better be done in 3 hours because I have scheduled c-sections and will leave you if you're not done by then!" Thankfully I was. That's the LAST time I saw her.THe next day one of the other doctors came in, I thought to check how I was doing. She came in (7 hours after I had given birth!) to tell me to leave the hospital as they're busy and need the beds! I told her this was our first baby and the nurses were teaching us a lot. She insisted for a good half an hour (although by law you have 2 days!) and then decided to leave me alone!Also, the billing messed up BIG time. I spend almost a year between their office and my insurance company in 3 way calls trying to solve their mistakes. Look online at reviews and go somewhere else!!!My baby came 1 month early but perfectly healthy...and not because of this doctor. It's scary to think what would have happened if I had listened to her!
Nearby Doctors

Dr. Kathleen Schwartz is similar to the following 3 Doctors near Phoenix, AZ.