Rate Now
Share Your Experience
Have you seen Dr. Kathryn Lawson?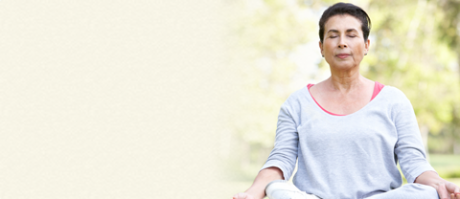 COPD
Get the facts about chronic obstructive pulmonary disease (COPD), including symptoms and complications.
17 Ratings with 7 Comments
2.3 Rating
December 19th, 2013
Dr Lawson is very polite. She listens, runs labs, and prescribes medicines. However, she does not consider the overall health of the patient, other factors that contribute to your condition, or the amount of pain you suffer. She only looks at RA and doesn't address any other findings. She doesn't appear concerned at all for your overall health. Find another RA doctor.
1.0 Rating
December 2nd, 2013
Lawson seemed nice at first, but seemed to 'poo poo' my symptoms even though I came armed with a blood test that showed I tested positive for rheumatoid arthritis. Her 'thoughts' did not match what the blood test said! Ha! After a myriad of x-rays, Lawson's nurse called and said that I'm fine, BUT that do have arthritis in several joints and most severely in my neck....DUH! That's it. No, physical therapy or offer of any alternatives.....Why waste money on this?! I could have done the diagnosis and saved the money!! GEEZE Who cares what the 'wait time' is and whether the dr. was polite or anything else, but relief from symptoms!! Find another doctor!
1.0 Rating
November 9th, 2013
Precarious
Dr. Lawson was so pleasant during my first couple of visits. I was new to the world of Rheumatology and she confirmed that I did, in fact, have an autoimmune disease and aggressively began to treat it. The regimen she prescribed didn't improve my symptoms. Instead, they got progressively worse and severe pain accompanied what had been limited to swollen and uncomfortable joints. She declared that she did not believe in pain management since it masks symptoms. Clearly, she was not understanding the rapid decline of my well-being. Because my labs were not consistent with one particular disease, she referred me to another specialist who dx fibromyalgia. She said that she misdiagnosed me, doesn't treat fibro and that there was nothing further she could do. In addition, she left curiously disparaging remarks in my chart that caused great difficulty in trying to get a referral to a new doc. Fortunately, another doc referred me to UAB. My new Rheum there was surprised by Lawson's lack of professionalism (based on her handwritten comments in my chart), her hasty use of several expensive new treatments (that had damaging side effects) and her cavalier approach to "treating labs rather than the patient".
5.0 Rating
July 11th, 2013
best doc
5.0 Rating
February 6th, 2013
Best LUPUS DOC IN 20 years
Dr. Lawson thinks outside the box. Allows both my husband and I to have input into the treatment plans she selects. Dr. Lawson is beyond professional, she is passionate and allows extra time to ensure we are all working towards the same goals, treating me like a family member, not just a patient. If you're looking for narcotics she's not your doc! We ❤ her!
2.3 Rating
July 24th, 2012
Rushed
Dr.Lawson gives the impression of being extremely busy. Very talkative, but not much of substance or patient applicability.Records only submitted to my other (primary) docs after many conversations. Have never received a call back from her-her nurse/office staff sometimes will reply-after the much longer than promised 24 hours.Time in office spent with Dr.Lawson always less than 5-7 minutes.I am searching for another Rheum doc-.
1.0 Rating
April 19th, 2012
Dr. Lawson is quite energetic and has much to say; therefore, it's difficult getting a word in. Most unfortunately, though, was when I had to take my chart to another physician and realizing how many errors were in it. Upon bringing it to her attention, she got very angry as if I had no business reading my own medical records. Very strange.
3.0 Rating
August 11th, 2017
3.0 Rating
July 7th, 2017
1.0 Rating
July 7th, 2017
5.0 Rating
March 2nd, 2017
5.0 Rating
April 15th, 2016