Rate Now
Share Your Experience
Have you seen Dr. Kayvan Kamali?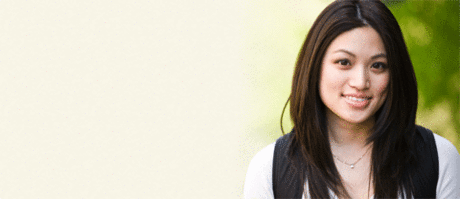 Birth Control
Get the facts about birth control so you can decide which type is right for you.
50 Ratings with 27 Comments
1.0 Rating
July 25th, 2017
Poor Ouality
2.0 Rating
April 2nd, 2017
Disappointed
I have been Dr Kamali's patient since 2009. I believe he is knowledgeable even though he is not real personable. My complaint is not that. Over the years I have gone in for an appointment every three months. At this appointment my labs are quickly reviewed and I am asked if I need refills. Then changed a office visit. I have asked questions many times but they are brushed off. I have asked questions about my meds to be told "I have patients that have been on it for years". I simply got tired of the routine and decided to seek out another doctor. When I got a certified letter from the office manager she stated that I was unhappy and they decided to not treat me anymore. What?! That was a total lie. I simply said I did not have a problem with the doctor. I even made him laugh once. I just felt I needed a change. I have had a couple of billing issues but that happens. As a patient you must be proactive in your treatment. If it doesn't feel right shop around.
5.0 Rating
January 31st, 2017
He is great !
2.0 Rating
November 7th, 2016
Although I would have much preferred to be seen by the doctor for all my visits I have no complaints about the PA or the NP but the young office staff is very unprofessional and rude at times. The billing office has made numerous mistakes in my payment balance and made the decision to have E. Sloan, a debt collector, to take care of it for them, instead of calling or sending reminders if there were balance due (receipt of my last payment shows " balance paid off" ...what an irony). It is a shame that there is not much of a choice for a rheumatologist in Longview when you have only one within a network covered by insurance. May have to drive to Tyler instead.
4.0 Rating
June 14th, 2016
2.0 Rating
May 5th, 2016
Dr. Kamali is very rude & uncaring. I've been his patient for at least 15 yrs & I've only seen him smile once. Actually I would prefer seeing his PA (which seems to change every few months) than having to deal with him. He talks down to me, doesn't listen, is very rude & arrogant & has No compassion. The man needs to learn some bedside manners..he rushes in & out with no time to address my questions or concerns. Longview needs more Rheumatologists Please!!!
1.0 Rating
March 19th, 2016
HE NEED TO GO BACK TO HIS COUNTRY.THEY COME DOWN HERE JUST TO MAKE MONEY AND THAT'S ALL.DON'T CARE ABOUT THE PATIENTS WELL BEING OR ANYTHING.IT'S VERY SAD TO SAY BUT IT'S TRUE.
1.0 Rating
March 4th, 2016
No stars
Dr. Kamali may well be a wonderful Doctor, but I will never know! My doctor referred me to him, and after waiting several weeks for my appointment, because I was at work when his office tried to call me the day before and did not receive the message until I got home, they cancelled my appointment! Did not try to call my cell phone, which my doctor's office assured me they had been given. Not a very pleasant experience. Now I have to wait another month or so to see another doctor.
5.0 Rating
October 19th, 2015
1.0 Rating
September 15th, 2015
Terrible
5.0 Rating
October 8th, 2013
I have been a patient of Dr. Kamali's since he moved into his office on Judson St. I am a retired nurse and very critical of everything. Some things need improvement, but overall I have received excellent care. My diagnosis was accurate and my quality of life has greatly improved. My only complaint is I never get to see Dr. Kamali anymore. He has a new PA and I would rather see him. I have no intention of changing doctor's and I thank Dr Kamali and his staff for my excellent care.
1.0 Rating
August 10th, 2013
I highly do not recommend this doctor!
Wait time with appointments are atleast a 30-45 minute wait. Doctor only stays in to talk with you a total of two minutes. Its like he is rushing to get you out of the office everytime. I felt very uncomfortable trying to explain my conditions. Doctor could care less. He and his staff are so rude and unprofessional. Do not waste your time!
Nearby Doctors

Dr. Kayvan Kamali is similar to the following 3 Doctors near Longview, TX.