Rate Now
Share Your Experience
Have you seen Dr. Kaveh Alizadeh?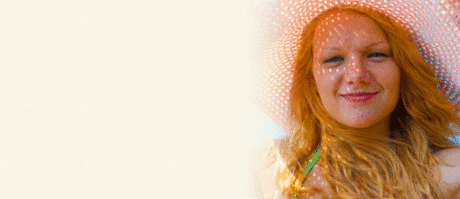 Skin Cancer
Get the facts about skin cancer, including the different types and symptoms.
Quality Rating
Highly Satisfied
53 Ratings with 16 Comments
5.0 Rating
September 2nd, 2016
Breast augmentation
My experience with Dr. Alizadeh has been wonderful. When I met doctor Alizadeh I knew that I would not trust any other doctor to do my surgery. Dr. Alizadeh is extremely talented doctor and a wonderful and caring person. Dr. Alizadeh and his team made me feel comfortable and eased my fears about the surgery.The surgery went great and I had a fast recovery without any complications. I am very thin but Dr. Alizadeh gave me beautiful natural looking breasts that look very flattering on my body. Dr. Alizadeh's skills, experience, heightened sense of aesthetics and great personality make him one of a kind plastic surgeon. I am extremely happy and I can confidently say that getting breast augmentation was one of the best decisions I have ever made. My breasts look better than I could ever dreamed of! Thank you Dr. Alizadeh, you are amazing! BP
5.0 Rating
June 25th, 2015
5.0 Rating
April 11th, 2015
EXPERTISE, TLC ALL AROUND AMAZING
Dr. A, and his entire team were AMAZING. from the time you meet them till Post surgery and beyond, they are truly the best! Dr. A his expertise and personable attitude is very comforting. The NYC OR and Dr. Osher were amazing as well. My experience all around was amazing. I am glad I was referred to him, and I honestly cant stop raving about this group. THANK YOU all for the TLC, and DR. A for making me feel comfortable in my own skin. Wish you all the best. Keep up the GREAT work. :)
5.0 Rating
March 4th, 2015
Extremely pleased!
Dr. Alizadeh has helped me feel more beautiful and more confident in my own skin. During my consultation he confirmed that I had a tuberous breast deformity. The abnormal development of my breasts has plagued me since puberty. Now that I have had my breast augmentation, I feel more feminine and my body looks more proportioned. I am extremely amazed and pleased with my results. He has made a major dream of mine come true. His staff was very friendly, helpful, and attentive.
5.0 Rating
January 22nd, 2015
5.0 Rating
January 21st, 2013
5 Stars!
I had liposuction/body contouring with Dr. Alizadeh (Dr.A!) and from start to finish the entire experience was wonderful. His staff and the OR team treated me like family. I would highly recommend this doctor to family and friends. I'm getting married in a few months and I couldn't be happier with my results!
5.0 Rating
September 14th, 2012
It's a New Me!
Dear Dr. Alizadeh, I wanted to take a moment to thank you and your staff at the Long Island Plastic Surgical Group for all that you have done to help create the new image for me. I never would have thought about having Botox or the Microdermabrasion treatments, but I certainly am glad that I did. The treatments not only changed my outside, but it changed my inside as well. The changes added confidence to me and certainly has brought me an array of compliments.It appears that you are an artist and I am the canvas. You have done an outstanding job and I certainly appreciate everything you have done for me.
3.7 Rating
September 8th, 2012
I only had an appointment with him.
My appointment went well and I considering to have my tt with him soon
5.0 Rating
August 5th, 2012
5.0 Rating
March 24th, 2012
breast augmentation
I had breast augmentation in 2008 with Dr Alizadeth and I think he did an excellent job. We really weren t too sure how harge to go. I wanted them larger to go more with my body shape, but not too large.When I was in surgery he decided to make them on the smaller size to go with my body frame. He put alot of thought into how my size would appear with my overall body shape and the results were exactly what I wanted. Now I am thinking about going back for a mini-facelift.I would trust him again.
5.0 Rating
August 8th, 2011
breast augmentation
I was debating about getting implants for 2 years after breast feeding had left me with nothing. Also, from using a breast pump my nipples had become deformed looking. I was extremely self conscious and my self esteem was suffering. I finally decided to schedule a consultation with Dr. Alizadeh and I am so glad I did. Almost 3 weeks after surgery and I am thrilled. I feel new and improved and I love the way I look in my clothes. I was very nervous the morning of the surgery and his staff made me feel so comfortable. He also performed a nipple reduction which made a world of difference in my appearance. I never thought I would actually go through with it and I am so glad I did. The pain for me was minimal. Somewhat sore and uncomfortable the first few days but completely bearable. Now I don't have to sleep with a T-shirt on everynight.
1.0 Rating
February 11th, 2011
poor care
After I got surgery from Dr. Alizadeh,It was very disappointing. Not the surgery didn't go well. It was okay. But whenever I had follow up appointment he doesn't explain much and try to leave as fast as he could, eventhough I had lot of question and concern about my result. He always say 'Don't worry, it'll be fine by next appointment'. And also sometimes what he says is different each time when I saw him. I was regret to had surgery from him, I didn't know until I paid.