Rate Now
Share Your Experience
Have you seen Dr. Keisha Goodison?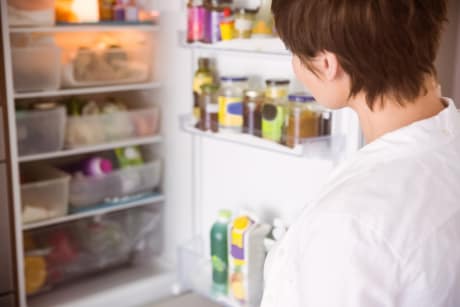 Binge Eating Disorder
Get the facts about binge eating disorder, including symptoms, causes and related conditions.
51 Ratings with 18 Comments
1.0 Rating
June 23rd, 2017
Unethical Doctor
Be careful if you get stuck with her from the ER at Broward Health North. She is unethical. She colludes with insurance case managers instead of minding her patients best interests. She was my assigned doctor (the hospital would not let me change to a different phyician, even though I demanded it). She ordered consultations for four additional doctors even though they were not needed, and I had informed the nursing staff I did not want to see these specialists. I went to the ER with a head cut due to a slip and fall, and she ordered a cardiologist, pulmonologist, nephrologist, and hematologist. I told her I regularly see these specialists privately, due to ongoing issues, and my records were at another hospital in town, where they could have been accessed easily. When cornered, she flat out lies. Avoid her condescending, patronizing attitude. She is a pitiful excuse for a medical professional.
5.0 Rating
February 1st, 2016
Caring Doctor
I have been seeing Dr. Keisha Goodison for over a month now. Looking for a good doctor is not easy. Went online and saw her reviews, I chose her because of it. Everyone was right, she is awesome. It is so hard to find a doctor that really cares, and most of all that they really listen to you. This doctor does, she explains everything to you, but most of all she lets you talk while she makes time to listen. If it wasn't for her sending me for some tests, I wouldn't have known that I had high blood pressure. She quickly put me on pills, and monitor me until my pressure was controlled. Thank you so much, words are not enough to express my gratitude to her. I recommend her to anyone looking for an awesome and caring doctor.
1.0 Rating
October 8th, 2015
Unprofessional Staff!
1.0 Rating
October 8th, 2015
Unprofessional Office
I have NEVER had an issue with a primary care physician until I encountered this office!!! After moving to this area, I selected this practitioner on the Florida Blue list to establish my new PCP. When I called to schedule an appointment, the person in the office, Kyle, argued with me about how to establish Dr. Goodison as my PCP. I assured him I had done this before an was capable of making the change. I left work an hour early, only to wait 1 hour and 40 minutes before seeing the doctor. Dr. Goodison, herself, is very nice, but the office staff is VERY UNPROFESSIONAL. Following my visit, Kyle scheduled me for an appointment with a specialty care physician. He called and left me a message (while I was at work.) Literally two seconds later, I received a message from my sister saying he had called her (AT HER WORK) to tell her to have me call him. I was livid -- I explained to Kyle that my sister is my EMERGENCY contact -- it was unprofessional of him to call her to have her contact me for a non-emergency situation! He was belligerent. I had to call a couple of days later to change the place in which I was to receive a CT -- he told me I was being very difficult and to not come back to the office. Again, I have NEVER had a problem like this -- ever! Save a headache -- select another practitioner.
5.0 Rating
April 4th, 2015
DR GOODISON IS THE BEST DOCTOR !
5.0 Rating
January 12th, 2015
5.0 Rating
June 22nd, 2014
Very good caring doctor. I am a professional, who needed to see a doctor quickly, call Dr. Goodison's office and I was able to get a same day appointment given my condition. As a result of going to see Dr. Goodison, I am more knowledgeable about my condition and is making better health choices because of her encouragement . Her staff is very pleasant and extremely helpful with my referrals. I have referred three family members to her office and they are happy as well.
5.0 Rating
June 20th, 2014
1.0 Rating
June 11th, 2014
The doctor is lacking in empathy, is not communicative and released a patient - my daughter - from the hospital at 10;00 at night after assurances by the hospital staff that my daughter would not be discharged until the morning when someone could come and pick her up. She was sent in a taxi into a bad, dangerous situation, of which the doctor was well aware. I believe this is negligent and irresponsible.
5.0 Rating
January 21st, 2014
5.0 Rating
October 3rd, 2012
wait time was not bad for all the information this women g gave a blessing from above
1.0 Rating
June 13th, 2012