Rate Now
Share Your Experience
Have you seen Dr. Keith Gonzalez?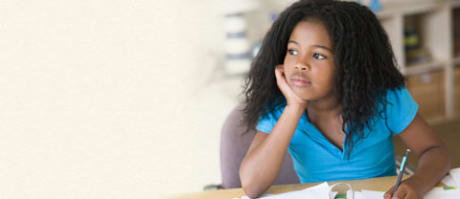 ADHD
Attention Deficit Hyperactivity Disorder (ADHD), including the different types and who gets them.
14 Ratings with 5 Comments
1.0 Rating
September 13th, 2015
Total disaster and clash of personalities! This doctor does not listen or look at you.. He couldn't follow my history on the computer system and questioned why I was there. Said he didn't understand the reports on the "Banner" Computer system and that they were not clear. Asked 4/5 times about my surgeries and history. Even asked "how did I know I have arthritis?" - confirmed many years ago by arthritis specialists and blood tests but he paid no attention to this information. I reacted very negatively to him and he indicated he would not/could not examine me because I was unable to get up on the examining table due to my inability to walk - which he suggested I was faking...found him a mean, demeaning little, uncaring person with no bedside manner. He didn't even wash his hands and threw his purse on the so called "sterile" examining table. Also, this man talked to my husband as if I was not even in the room. For this I waited over a month to obtain appointment. Paid wasted $50.00 copay on insurance.
1.0 Rating
May 13th, 2015
claimed I was faking a lifelong seizure disorder
Went in for a follow up per pcp request. Had to drive two hours to be told that I was faking my seizures and that he would not put me back on meds for them until he ran his own set of tests. I told him almost word for word what my last eeg said and his words were, 'im sorry, im going to have to discredit that', like i want to have the side effects that go with epilepsy medications. I have never heard of a druggie seeking topamax or keppra a day in my life. Now im stuck without seizure meds and kids to care for.
1.0 Rating
February 17th, 2015
5.0 Rating
April 9th, 2013
Guillian Barret Syndrome Patient
Kieth Gonzales is a sharp young Neurologist who quickly and accurately diagnosed my sudden onset neurological condition (GBS). He is very thorough in his examinations and he clearly conveys the results of his exams to my wife and I. He has clearly explained the purpose of prescribed medications and he has readily answered all of our questions while truthfully advising me over time as I have progressed through the various stages of my ailment. Dr Gonzales has also been responsive to my requests to keep my primary care doctors and my employer informed on my course of treatment. I feel blessed to have been under his care for the last few years.
5.0 Rating
July 5th, 2012
Keith Gonzalez: A compliment
Dr. Gonzalez rates an A+ in my opinion.He is thorough, patient and attentive to needs,and is a fine listener and compassionate doctor.I am yet uncertain about my diagnosis, because it has been to short a time in which to make one. He sent me away with a possible diagnosis and provided me with expectations for what I should do to manage my case until we have more information.I am grateful to him for his generosity of time and attention to my needs.
4.0 Rating
September 14th, 2017
3.0 Rating
February 27th, 2016
3.0 Rating
June 10th, 2015
2.3 Rating
October 30th, 2014
2.3 Rating
September 19th, 2014
5.0 Rating
September 10th, 2014
1.0 Rating
August 16th, 2014