Rate Now
Share Your Experience
Have you seen Dr. Keith Hamilton?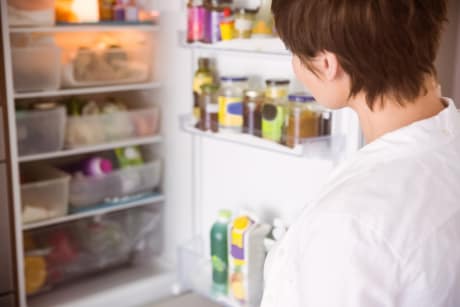 Binge Eating Disorder
Get the facts about binge eating disorder, including symptoms, causes and related conditions.
24 Ratings with 10 Comments
1.0 Rating
March 7th, 2017
No Bedside Manner & Very Rushed
5.0 Rating
January 26th, 2017
Excellent doctor. I would recommend him to friends and family
Doctor Hamilton has been invaluable to me with his knowledge of diabetes 2 and heart conditions, especially when both conditions came as a surprise to me. I never thought I would have diabetes 2 or heart disease. I was very fortunate to have a doctor with his knowledge of both diseases. A very fine and kind doctor.
2.0 Rating
December 1st, 2016
I saw Dr. Hamilton on a Saturday and I felt he had a terrible bedisde manner. He was telling me that I had to much to tell him since he is only given 20 minutes per person and he was 30 minutes behind. I didn't find him to be caring or very attentive. He was more concentrated at the computer entering data than to what I had to say. I am changing primary care doctors. He did not give me a warm fuzzy at all.
3.0 Rating
December 21st, 2015
1.0 Rating
October 11th, 2015
not happy anymore
seems that all he ever tells you anymore is that you weigh too much every time i make an appointment he is always running 20 min behind but then that turns into 1 hr. or more maybe he should not schedule so many greedy appointments at 1 time and whats up with notifying dmv does he think hes god or what never want to see him again or listen to his family problems i am paying him for a service not the other way around. if you want to see a doctor do not see him.
1.0 Rating
August 21st, 2015
Waited an hour and a half after my appt time and still wasn't seen. Nurse said 'Dr Hamilton is running behind today.' Don't know how he could be so far behind for a morning appt. When I finally had to leave, staff said there was no way I'd be seen for at least another 30 minutes. All I needed was a referral - a 1 minute appt. Front counter staff person was very rude when giving me my copy back. No understanding that not everyone can wait so long for their doctor to fulfill his obligations.
2.3 Rating
July 29th, 2013
Not happy today.
I went to Dr. Hamilton today to have him tend to an incision. He did that just fine, but then started asking questions about my memory. I have no problem with my memory, but found this unsettling and missed one of his unnecessary questions. Because of that, he insisted I need to see a neurologist or he would notify the DMV that I might have a memory problem. He made a referral for a neurologist to check on memory loss. I passed the drivers test in Dec. 2013 with 100%. I do not need to see a neurologist. I can not recommend Dr. Hamilton if you are a senior.
5.0 Rating
June 21st, 2013
Lucky
Dr. Hamilton talked to me like a friend, he was very attentive, explained step by step procedures, put me at ease, and was a complete delight to be with. I am so grateful that I found a Dr. That really cares about me and my health. I couldn't be happier with Dr. Hamilton, and his work ethic, I would recommend him to anyone looking for a good Dr. Very positive experience.
5.0 Rating
August 29th, 2012
Love him
I would definitely recommend him! I've never had a doctor be so attentive and actually spend time getting to know you as a person. Hes great at following up also. The reason there is a long wait time is because he takes his time with each patient. My husband and I both have him and I couldn't be happier!!
5.0 Rating
November 20th, 2016