Rate Now
Share Your Experience
Have you seen Dr. Robert Hill?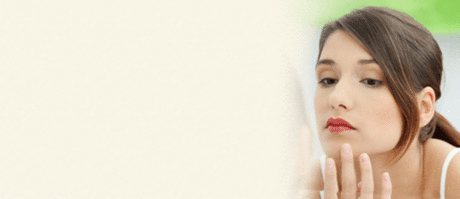 Acne
Get the important facts about acne, including the different types and what causes it.
Quality Rating
Highly Satisfied
32 Ratings with 10 Comments
5.0 Rating
June 1st, 2016
Awesome physician and nurses
Dr Hill is great. He has always been kind, he listens, and treats you accordingly. However, the office staff are less than kind. When I say office staff, I am referring to receptionists/clerical type staff. I have called when I am sick with a sinus infection (let's face it, this is common in North Alabama) and cannot get an appointment for 2-3 weeks. Dr Hill has told me with my history of sinus and allergy problems, that as soon I realize that I have a sinus infection, he wants to see me. He told me to tell whomever answered the phone that I am to be seen ASAP. However, when I followed his instructions the next time I got sick, I was talked to as if I made this absurd story up. After about 15 minutes on the phone, I was given an appointment the next morning. His nursing staff is always courteous and professional, just like he is. The clerical staff however, leave a lot to desired.
4.0 Rating
May 26th, 2016
Great Doctor!
This is the best Doctor by far. My son was very sick with strep and ear infections all the time. Dr. Hill examined my son and immediately knew his tonsils and adnoids needed to be removed. My son is breathing so much better now! And he cares about his patients so much that he calls to make sure they are doing ok later on that same day. I most definitely recommend Dr.Hill.
5.0 Rating
February 11th, 2015
infant tubes
Dr. Hill is the best doctor we've been to by far! He is very caring for his patients and takes the time to explain the situation. He doesn't jump into decisions like most doctors. If he doesn't feel like it's a necessary pocedure he will hold off. My son is a year and he is the first doctor that he isn't afraid of. We just love the outgoing personality and the senceraity from him. all staff is amazing and they get you right into the back fast. Dr hill even took the time out of his busy schedule to call us at night to check on him after his surgery. That couldn't of made us feel more blessed to have a dr seem so caring. he is beyond a wonderful dr. Most recommend For all ages!
5.0 Rating
April 27th, 2014
Simply The Best (:
I can't describe how awesome Dr. Hill is! I'm 21 and had to get tubes put back in my ears, and have to go every 6 months to get wax cleaned out; to be honest, I look forward to it every time just because I love talking to joking around with Dr. Hill. He is so goofy and always wants to know what I've been up to with school and work. He genuinely loves and cares for his patients. Also, I work at CVS and his office is always quick to respond to refill requests that we send for patients, which is very nice. Only complaints are the small waiting room with not enough chairs. I know they cant help the size of the waiting room but sometimes it seems like someone scheduled too many appointments because the waiting room will literally have no seats open. And scheduling an appointment is a nightmare; if you have a sinus infection go to medical east to get the antibiotics and just follow up with Dr. Hill because appointments with him are usually at least 3 weeks out. The wait time isn't too terribly bad in office though; about average. 30 - 45 minutes in waiting room and another 30 in the exam room, depending on how many kids he gets to goof around with :P. Just sucks that cell phone service is pretty much non-existent in there. He is definitely an ideal doctor for children. Your child will LOVE Dr. Hill, and so will you!
5.0 Rating
October 15th, 2012
Dr. Hill is the best doctor I have ever visted in all areas
5.0 Rating
December 14th, 2011
5.0 Rating
September 23rd, 2011
i love this doctor!
5.0 Rating
August 29th, 2011
5.0 Rating
November 16th, 2010
I can't say enough good things about Dr. Hill!
I have seen a lot of doctor's in my 55 years and Dr. Hill would rate at the top of my "I Like Him" scale. Caring, concerned, professional and best of all funny. Don't give the decision a second thought when deciding to see the best ENT that Madison/Huntsville has to offer. He is wonderful and I'm not even related to him. He's the best!
5.0 Rating
April 16th, 2009
5.0 Rating
February 26th, 2016