Rate Now
Share Your Experience
Have you seen Dr. Keith Wharton?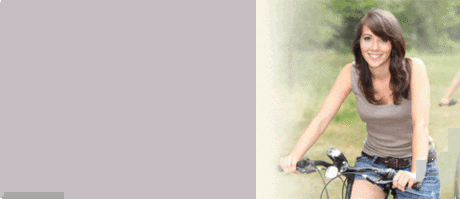 Endometriosis
Get the facts about endometriosis, including symptoms and parts of the body that may be affected.
Quality Rating
Highly Satisfied
22 Ratings with 4 Comments
1.0 Rating
August 1st, 2015
Disappointed
1.0 Rating
April 16th, 2015
DON'T WASTE YOUR TIME!!
I went to see Dr Wharton on the 2 of April, I sat in his waiting room for a short time, and then for 20 in an exam room. When he came in he was rude and didnt seem interested in helping me. It seemed all he wanted was to get done and get out. We talked about my problem and looked me dead in the face and told me he didnt want to treat my tumors...that is wasn't worth the risk even though I am in excruciating pain. I left his office in tears. Oh and mind youyou he was quick to offer me his stupid vitamins, but not offer any real help in removing my tumors. Thankfully I went to Pittsburgh to see a real doctor and in may I am having the tumors he didnt see fit to remove.
5.0 Rating
October 30th, 2014
Seems Knowledgable In His Field
I, too, went to see Dr. Wharton for severe menopausal symptoms and various other hormonal imbalances. And, yes, the cost of the appointment is expensive and not covered by insurance. But, my symptoms were being dismissed by all the other MDs as psychiatric, other than my OB/GYN who believed I was experiencing severe menopausal symptoms, but basically told me to ride it out and it would start to get better on its own. My current OB/GYN was of no help unable to offer any suggestions as to how I could lessen my symptoms all the while they were getting progressively worse and greatly interfering with my daily life. However, upon arrival, I was cordially greeted by Dr. Wharton's wife (receptionist) and his medical assistant. I filled out a brief questionnaire, then the assistant promptly took my weight and bp. Within a few minutes, Dr. Wharton came right in and introduced himself. He did a quick general exam listening to my heart, lungs, felt my thyroid gland and noted the goiter and nodule I already knew I had and taking a look at my abdomen while his assistant remained in the room. No gyn exam was involved. He has another office where he exclusively practices gyn and no longer obstetrics. Then, he took me into his office where he explained all my test results, many of which were abnormal, and the role and symptoms that particular hormone could cause if it was imbalanced. He sat next to me the whole time and maintained eye contact which I liked. Then, he developed a plan of supportive vitamin supplements which were entered and ordered from their Body Logic office in Boca Raton, FL, but I got a handwritten Rx for hot flashes which I got filled at my local pharmacy. He was also willing to work with my PCP as I have other complicating medical problems, plus he had some suggestions as to further testing my PCP may want to run based on the abnormal test results, i.e. my cortisol levels are extremely low which could indicate Addison's disease and needs further workup. He also gave me the Body Logic diet plan. Lots of good information in the brochure for anyone trying to improve their overall well being or trying to lose weight. Even though my appointment was late in the day, all my supplements were shown as order and submitted for delivery when I went home and checked my online Body Logic profile. Also, an e-mail was sent to me by the time I got home detailing the highlights of my appointment , the name of each supplement along with a detailed explanation of its purpose for being prescribed for me. He also notated that he would send a detailed letter to my PCP explaining all his findings and recommendations. He also mentioned that their Body Logic office also offers prepackaged meals, much like Jenny Craig or Nutrisystem, whereby you have to supplement those meals with fresh fruits, vegetables, etc.... and the cost was $80 -- a lot cheaper than Jenny Craig or Nutrisystem. However, I have no idea what the offered meal selections consist of, tastes or looks like. But, it is something else that is offered that is not listed on the Body Logic web site. In all honesty, I didn't know what to expect because in talking with other women, including some RNs I know, it seems like there is a 50/50 split -- either they love him or hate him. Possibly, he could be moody, I truly don't know. Fortunately, my experience has been good thus far, but the future remains to be seen. However, I have to give him credit for picking up on some medical issues I have that other drs. missed, neglected to even test or further investigate. He seems quite intelligent and knowledgable in his field of expertise.
1.0 Rating
September 27th, 2011
I would not recommend this doctor unless you want someone who does not spend time with you, does not explain procedures and is sarcastic. When he gives exams he will squeeze your nipples so hard it will literally hurt you. I would not go back to him. The nurse that works with him Beth is very nice unfortunately I will not got back because of Dr. Wharton.
5.0 Rating
October 25th, 2016
5.0 Rating
August 4th, 2016
5.0 Rating
October 27th, 2015
4.0 Rating
April 30th, 2015
5.0 Rating
January 7th, 2015
5.0 Rating
October 21st, 2014
Nearby Doctors

Dr. Keith Wharton is similar to the following 3 Doctors near Pittsburgh, PA.