Rate Now
Share Your Experience
Have you seen Dr. Kelly Mckerahan?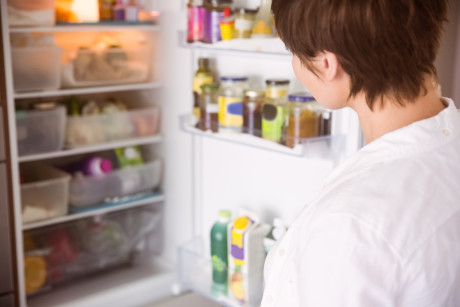 Binge Eating Disorder
Get the facts about binge eating disorder, including symptoms, causes and related conditions.
34 Ratings with 15 Comments
5.0 Rating
April 19th, 2017
5.0 Rating
September 28th, 2015
5.0 Rating
June 23rd, 2015
Highly recommend
5.0 Rating
June 19th, 2013
When working with the elderly that in its self is not a easy task..he is always willing to listen to my grandma's stories and always help her understand the way she feeling. ..the staff is great there too..all around I am please with his care and concern he gives my grandma at every visit and always wanting tl make sure she doing better
1.0 Rating
March 27th, 2013
Terrible Office Staff
Worst office staff I've ever encountered. EVER! They don't smile. Are rude in the way they ask for co-payment, and never, ever return phone calls, even though their message says by the end of the day. I once called for 3 straight days trying to get in due to chest pains, and the never responded. So I went there in person, and they actually said the doctor can't see you "your insurance sucks". They actually said that. Unbelieveable. They ONLY care about your money. The doctor was okay, but getting in was dreadful.
1.0 Rating
October 31st, 2012
5.0 Rating
June 25th, 2012
1.0 Rating
June 10th, 2012
Would not reccomend this doctor
Lack of concern and misdiagnosis could have costs family member's life.
5.0 Rating
March 10th, 2011
Caring Doctor
1.0 Rating
February 22nd, 2011
Dr. I don't care
1.0 Rating
November 15th, 2010
Looking for a new doctor
I got a call from Dr Mckerahan's office staff. They wanted to tell me the results of a test. I called back at the phone # that they left immediately as I was concerned. For two hours I kept trying to get through to no avail. I knew they would be closed for lunch between 12 and 2 and contined my efforts to get through. I kept getting voice mail.Finally I drove into the office and asked to talk to the nurse that had left the message. I was told that she was in with a patient and that I would have to wait I complained to the nurse telling her about not being able to get through on the phone. She proceeded to tell me their procedure for returning calls. She said that when they are busy they listen to the messages at 5:00 p.m. and return the messages at that time. I left two messages for them to call me back. She said that she did not get any messages from me. I contined to vent my frustration and finally after talking to her for some time she apologized. She should have done that as soon as I walked in instead of making me wrong and saying she had no message from me. When I go into their office I get the feeling that the staff does not care and do not want to be their. I get the same feeling from Dr. Mckerrahan.that he would rather fiddle with the computer that he has in every patient room. I really do not get how a Doctor or one of his staff justifies not answering their phone. When I worked my boss would have written me up for ignoring the phone, and I was not dealing with the well-being of people. I am tired of begging for same day appointments when I am ill. If you read this and know of a good doctor, I am looking. Oh, and by the way, the nurse that was justifying their not answering the phone. She was sitting there doing nothing, Go figure.
1.0 Rating
September 17th, 2010
Greed
Dr. Kelly McKerahan also known as Dr. McGreedyHand is indeed greedy. A family member had a stroke and is at least temporarily disabled. He charged us $25 to fill out the doctors portion State of California disability application. Then when the disabled person's employer needed forms filled out for the Americans With Disabilities act, he wanted $65 to fill out four pages. That's $90 to fill out 5 pages of simple questions for a disabled patient! I asked for a page from my record a few years ago and Dr. McGreedyHand made me pay $25 for them to take my record from the file and photocopy 1 page! I wonder if the state of California and the Feds know that doctors are charging fees that amount to gouging and extortion just so patients can get their disability checks and protect their jobs? I think they should! If you know any greedy doctors, please report them!