Rate Now
Share Your Experience
Have you seen Dr. Kelvin Gorrell?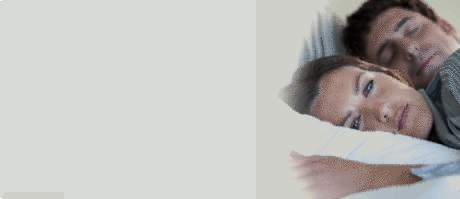 Insomnia
Get the facts about insomnia, including the different types, who gets it, and what causes it.
36 Ratings with 16 Comments
1.0 Rating
June 17th, 2016
OMG!
I was a patient of Dr. Gorrell for 3 months for Pain Management. Gorrell has a side business of selling so called "Health Products" from powders, to pills, capsules, etc... and I was pressured to enroll in His scam. When I refused, He became indignant, would cop a huge attitude, talk down to Me arrogantly, make snide comments, so I had to ditch Him before provoked. He definitely has Ulterior Motives on "You" as a future Patient, so BEWARE!
5.0 Rating
February 5th, 2015
caring doctor and staff
For years i searched for a doctor that could help me. To many times the doctor i found , just wrote out a script for a bunch of pills and sent me on my way. I then found Dr. Gorrell. He actually asked lots of questions, offered up alternative treatments, diagnosed problems and worked with me on a treatment plan that was designed to manage my pain and get me better. Along with typical pain medications, he introduced nutraceuticals into the mix. Through the combination of those and constant ongoing treatment, my pain has gotten better and i have stopped taking heavier narcotics. I still have pain and always will, but it has gotten better. I highly recommend Dr. G. and his wonderful staff. THANKS guys!!!
5.0 Rating
July 7th, 2013
appreciative
I am honestly very impressed with my entire relationship with Doctor Gorrell. He spends a great deal of time discussing all areas of my reasons for visit and more. he is a very personal Doctor. I have never felt the respect and caring from a physician before. I rate him 4 out of 4 stars. he isn't a doctor that fills you with pills, he is a doctor who loves taking care of peoples health. He cares, and if you need good Doctor, visit with Doctor Gorrell.
5.0 Rating
June 2nd, 2013
Current patient
Dr.gorrell is a good dr. I've been going to him for almost a year. Let set a few things clear here. Ive read all the reviews. First off, the mugshot that was mentioned was due to reckless driving. Could he been speeding to get to the or. It's possible. The shady opiate stuff has nothing to do with dr.gorrell. It was a mugshot of a patient who was getting meds from gorrell and another dr. Please do your research and post accurate information. Now he may have changed people medications and some patient may have been upset. He prob doesnt want to pass out oxycodone to everybody. That is okay. He is the dr and should run his office as he wishes. If you don't like it then go somewhere else. There are other options in pain mgmt than oxycodone. Just talk to the dr about it. As of how he treats me, it's always nice. He offers vitamins for many things. I do buy some of it. It's to improve my health. I am also deaf, he actually takes his time to look at me while he talks so I can understand what's he is saying. Keep a open mind and try what he suggest and follow the instruction of taking your medications then you will be fine.
5.0 Rating
October 27th, 2012
A doctor that really cares about your health and wellness needs.
Saying that Dr. G has good bedside manners is putting it lightly. He genuinally cares about the wellness and health of all his patients. This doctor goes beyond his call of duty to serve his patients. He spends more than sufficent time with each and every patient he sees. If for any reason a patient does not feel comfortable in the examination room with him, there is always an nurse ready and avalible to come in with u and the doctor. He also has a wide variety of supplements to help with different areas of your health needs. I highly recommend that a person come and give him a try.
3.7 Rating
September 25th, 2012
I Finally found someone to Listen
I finally found a doctor to listen to me. When I went to my old doctor I always saw someone else. They gave me the same prescription every month and didnt care about me as a person. Dr. Gurrell listedned to me and gave me recommendations about other ways I can help my pain. I finally feel ike someone cares.
5.0 Rating
June 4th, 2012
Great caring experience
1.0 Rating
June 20th, 2011
This doctor in a useless piece of flesh
I don't know of another doctor I have ever met who is more useless. 2 1/2 hours trying to get my records faxed. Then he does a urine test and says I'm not taking my medication..I am selling them. Someone owes me some serious money so I can get a new truck then if I am selling my meds. Not only that this "doctor" was verbally abusive. I have S.T.M.L.(Short Term Memory Loss) and he called me stupid and I am demented from old age. Then most people I have met are demented. I pray to find a real Doctor. Get a new profession!
1.0 Rating
March 30th, 2011
DR. GORRELL IS NOT TRAINED IN BOTOX
1.0 Rating
March 4th, 2011
Very Impatient Dr..
Dr. Gorrell has a snippy impatient attitude.I've never been around a doctor that cursed so much to the point it made me feel uncomfortable.Constantly overtalks myself and others,he's just not a pleasent person to be around.When i asked for directions to his office he gets on the phone instead of a office worker and tells me i'm wasting his time when i'm the paying patient.Would never go back to his office again.Gives out good pain killers though.Still not enough to make me ever want to be in his presence ever again.Very rude man.
5.0 Rating
February 3rd, 2011
Excellent doctor
5.0 Rating
October 27th, 2010
Caring & Knowledgeable
I have been experiencing pain in my knees for quite some time, but when walking up the steps became a painful ordeal, I made an appointment with Dr. Gorrell. He genuinely cared about me, and what I was going through. He also prescribed a solution to alleviate the pain I was having. This is a doctor who does not have a revolving door on his practice where we get them in and out as quickly as possible, but the opposite. Dr. Gorrell spends time with the patient, listens, and is a very personable man as well. I highly recommend Dr. Gorrell for anyone who is having pain issues.