Rate Now
Share Your Experience
Have you seen Dr. Ken Berry?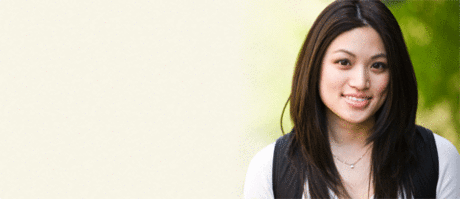 Birth Control
Get the facts about birth control so you can decide which type is right for you.
Quality Rating
Highly Satisfied
33 Ratings with 14 Comments
1.0 Rating
May 25th, 2014
Do not waste your time with this dr,
When he finally came in the room he was rude and never let me talk. Never asked any questions,just told me what he thought I had and told me to come back in 2weeks. He diagnosis was wrong and a week later was still sick. I went to a real Dr after that and was well 3 days later. I will never go back to him.
1.0 Rating
June 8th, 2012
go elswhere if you can
i had to wait 45 minutes in the waiting room and then another 45 for him to breeze in and out and give me 5 minutes of his "i'm too sexy" time for yous ince your not blonde with big boobs! most everyone was helpful esp wendy who was very friendly- the dress code is a lil slack with the girl in the holey jeans-kinda tacky, and the rest with scrubs.i' heading on down the road to get better service from a physician who CARES!!!
5.0 Rating
May 4th, 2012
Very knowledgable doctor. I have been a patient for the last 4 years and have been very pleased with Dr. Berry. His office staff is effecient, but if you want to get answers you will need to ask for Stephanie. She is very friendly and truly cares about the patients. The place would fall apart without her.
1.0 Rating
November 15th, 2010
what a quack
got in trouble and fined for advertising his miracle cure diet/energy shots on craigslist and his facebook. also charged different prices for it in nashville vs camden,but tells everyone they get the cheaper deal.Charges patients different visit fee's depending on insurance or no insurance. AND WILL BILL YOU for tests he never ran!! And that sonya?? she is a royal "B", breaks the privacy laws left and right, she has NO business in a patients medical records other than billing yet SHE gets on Dr's online webvisits and reads the patients stuff.I would have to call and call to get test results. If he is a SPECIALIST in osteo then how come MY vitamin D level dropped so low while seeing him and why HE NEVER did a bone density scan when he HAD a machine in his office?? (BECAUSE I had NO insurance!!!) His priority is your money period.
3.7 Rating
November 11th, 2010
Dr. Berry cares, Staff not so much (with exceptions)
Dr. Berry is attentive and will do his best to diagnose your issues. He will assign his staff to get your referrals, however be prepared to call and call. I have been hung up on by staff when trying to follow up on referral I should have had 3 months ago. When Dr. told he got it taken care of quickly. Nurse practitioner is exceptional! They should fire everyone except Wendy & Sonya and start all over! I am currently searching for another Dr. just because of staff rudeness and all around snotty attitude, not just to myself but have seen rude treatment to other patients as well. Great Dr.- Great NP - Office staff could go back to working at McDonald's
5.0 Rating
October 27th, 2010
The world needs more doctors like him
Dr. Berry is an exceptional doctor and very nice person. After we finish talking about whatever medical issue, he always asks about me and how I'm doing. He doesn't treat you like you're just a patient, but a person. He is wonderful with children, teenagers, and adults. The rest of the staff are all very nice, friendly, and helpful. They all are very efficient at their jobs and in the six years he's been my GP I have never once left the office with any complaints or ill feelings. I have never had a doctor I liked until Dr. Berry. I keep him as my GP even though I live over an hour away simply because of my treatment while being a patient there. I would highly recommend him to anyone.
1.0 Rating
March 6th, 2010
quack
5.0 Rating
December 2nd, 2009
Extremely satisfied !
5.0 Rating
July 27th, 2009
5.0 Rating
July 27th, 2009