Rate Now
Share Your Experience
Have you seen Dr. Kendall Itoku?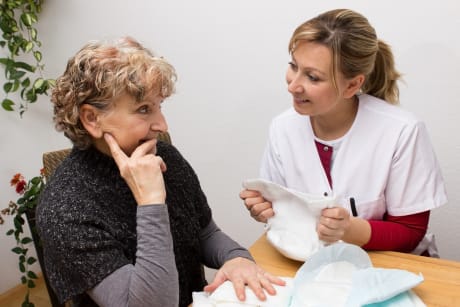 Urinary Incontinence
Learn about the symptoms and causes of urinary incontinence or urge incontinence.
34 Ratings with 14 Comments
2.0 Rating
August 26th, 2017
1.0 Rating
August 5th, 2016
BAD MEDICINE!
I have a prostate anomaly. Itoku was watching my PSA score. In 6 months it raises almost 14 points (unheard of) and I have no symptoms for a cause of this raise (infection/injury) except cancer.. Doc wants biopsy ASAP. Staff mis handles the scheduling so badly, I begin to wonder if the latest PSA test is accurate. I ask for another PSA test. It comes back almost 14 points lower. GREAT! But, Itoku (through his nurse) just cancels biopsy with out looking into the disparity of test results. Prostate cancer is NO JOKE! I want to know which is the truth? If i hadn't asked for a new PSA test, I would have gotten a painful procedure for no reason. OR, maybe I do have cancer and Itoku isn't interested in finding the cause. BAD MEDICINE! STAY AWAY FROM THIS DOC! I am off to a new urologist. Haven't seen the doc yet, but his nurses think this situation warrants a better look at. BE YOUR OWN HEALTH ADVOCATE!
5.0 Rating
June 3rd, 2016
5.0 Rating
May 12th, 2016
Kidney stones
1.0 Rating
August 31st, 2015
Poor listener
1.0 Rating
July 28th, 2015
Do NOT go to see Dr Itoku!
I hesitate to call him a doctor. He is horrible and you will be sorry if you go see him. He performed a cystoscopy on me in the office which was pure torture. The kind of pain no doctor should ever inflict and that no person should ever experience. Yes, it was that bad. This guy is dangerous and should have his medical license permanently revoked.
1.0 Rating
June 4th, 2015
1.0 Rating
March 20th, 2015
Worst Physician Ever!
Dr. Itoku was by far the worst physician I have ever dealt with. He was not up to date on his medical knowledge and had horrible bedside manner. He performed surgery on me, left me with significant scarring due to his horrific skills (or maybe he is just lazy with cosmetics) with suturing, and caused me significant sexual harm. I wish I had never met him.
1.0 Rating
April 24th, 2014
You're just a number
He rushes you out like there was no point of even coming in, he just read the report to me that I already got in the mail and talked nothing about the pro/cons of surgery and what it entails and/or his recommendations, just that surgery is an option, duh, I already knew that, thanks for taking my money for nothing
1.0 Rating
November 6th, 2013
There has to be better options
1.0 Rating
October 11th, 2013
Bad manner doctor
He always rush and push patient, who wait for almost an hour...in the patient room..... Out the door. How did I find that my husband has stones in the kidney? The nurse told me..... He ordered the KUB but did not look at it and told me that all is clear. Come back in 6 months. I had to stop him and said. " Wait, your nurse told me there are stones in the kidney". Oh...he replied, let's look at the film then!!!!!!!! Never look at the film that he ordered. Never explain much of anything. I completely agreed with the first two comments posted. He always said " I will call you with the result ". He never did. I had to call several time and got to talk to his nurse...not him. I am looking for a new doctor myself.