Rate Now
Share Your Experience
Have you seen Dr. Kenneth Adler?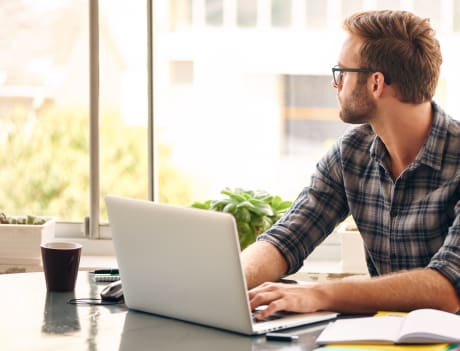 Adult ADHD
Get the facts about attention deficit hyperactivity disorder (ADHD) in adults, including the different types and symptoms of each.
21 Ratings with 8 Comments
1.0 Rating
December 21st, 2016
This man is not trustworthy.
5.0 Rating
June 26th, 2015
Improved my quality of life!
1.0 Rating
June 19th, 2015
1.0 Rating
February 25th, 2015
Dissatisfied Patient
Wait time is bad. Needs to invest in some new waiting room furniture. Unfriendly, does not make eye contact with patient, stays buried in computer. If you ask a question he is very condescending to you. I saw him for six months and only felt worse. He just kept telling me to take more and more meds which we're not even treating my symptoms. He gives you about 10 min. time. I left crying after most apps. in frustration. Run from this man. He needs to retire due to his lack of concern and compassion. First Drs. rule is do no harm, which he grossly neglects to practice.
1.0 Rating
December 27th, 2013
WORLDS WORST DOCTOR!!!
This doctor should not be practicing!!! Only visited my family member for about 20 seconds the first time and immediately prescribed a bunch of unnecessary drugs just so he's a zombie like all the other patients in the unit without even examining them. Next visit, basically walks in and asks "hows it going" and before my family member could even respond he's walking back out the door. He doesn't give a crap how they are doing, he doesn't care if they are getting better, he doesn't care what is wrong with you..he is just there to DRUG you into submission. I have never seen anything like this in my life. Its like something you see from some 1960's horror movie. Some of the nurses are ok, but they don't seem to know much and they don't make any of the decision..this ONE doctor does and who knows how many other thousand of patients he has on one day.
1.0 Rating
September 18th, 2013
Shameful!
Dr. Adler took care of my mother at Flower Hospital. She was admitted for medication review as her previous med for paranoia was no longer working. He only increased the med we and the nursing home knew was not working and had been increased already by their physicians. In less than a week there was no change and he wanted to discharge her because she "was not a danger to herself or others," completely ignoring the fact that she had no quality of life whatsoever. He refused to meet with family and staff convinced him to make a med change before discharging her. The "new" med had also been tried for 11 days at the NH with no positive results. With little or no change in her crippling paranoia, she was discharged after 6 days on this med because "what you see is probably her new baseline!" I doubt that Dr. Adler would accept this treatment for his own mother. I'm a registered nurse and know that there are many more options than trying 2 failed medications and then basically saying "live with it." He should be ashamed and Flower Hospital doesn't need him on their staff. His care undermines the good work of the rest of the staff.
1.0 Rating
May 24th, 2013
Going to him just makes you worse. Beware!
Always late and doesn't care how long you wait to be seen. He spends about five minutes with you then charges your insurance for a hour! He plays with his PDA , and has even fell asleep while I was there! Doesn't care about anything but the money. You have to wait for hour or two to be seen for five minutes! Never going back! People were right, he is a horrible psychiatrist! When your in the hospital, he comes in says two sentences then leaves. Never would I encourage someone depressed to chose this quack!
1.0 Rating
November 7th, 2012
Not to be trusted.
Stopped my Bipolar medication, which sent me into a Manic/Mixed episode. Constantly yawning & takes phone calls during appointments. Poor facilities, yet he drives a BMW. Rediculously long wait time. Not really sure that he cares about his patients or even really knows what he's doing. Was called a "quack" by a psychiatric nurse with many years of experience. Never going back.
5.0 Rating
March 23rd, 2017
5.0 Rating
March 23rd, 2017
1.0 Rating
December 31st, 2015