Rate Now
Share Your Experience
Have you seen Dr. Kenneth Bottesi?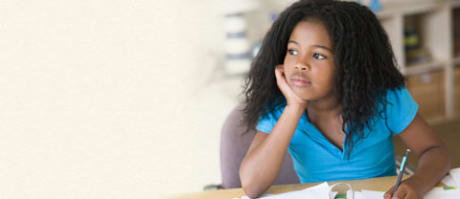 ADHD
Attention Deficit Hyperactivity Disorder (ADHD), including the different types and who gets them.
43 Ratings with 18 Comments
4.0 Rating
May 18th, 2017
Dr Botessi was checking me for neurological issues and noticed a bruise on my arm. He asked me numerous personal questions regarding my arm. He then proceeded to twist my arm above my head and told me it was probably my rotary cuff. Mind you I came in for other issues, came out with the pain in my arm much worse than when I came in. I was not able to watch my 2 young grandchildren because of the pain.
1.0 Rating
March 3rd, 2017
Texting during my appointment
1.0 Rating
March 3rd, 2017
Worst Neurologist & Rude Staff
Dr. Bottesi sent a nasty letter to me discharging me as a patient-falsely accusing me of lying about my pain and condition from Optic Neuritis (which I was hospitalized for). After following his advice to go to a Neuro Ophthalmologist, I came back to Dr. Bottesi to report what N.O. said. I was told to go back to Dr. Bottesi for my eye pain from the N.O., as he felt it was a Neurological problem causing the stabbing pain in my eye. Dr. Bottesi accused me of lying about everything with my condition and told me DO NOT contact his office again! What kind of doctor turns his back on a patient that needs help? NOT the kind of doctor you want to go to. His office staff is RUDE and not helpful, especially Monica. Horrible office!
1.0 Rating
July 26th, 2016
5.0 Rating
February 18th, 2016
Concussion
2.0 Rating
January 15th, 2016
I went to E.R. and got diagnosed with vestibular neuritis. As I got released from E.R. they said I could either see my neurologist or ENT to follow up. I was able to get in very quickly with Dr. Bottesi, so I saw him first. He told me I was "just a dizzy girl" and I should start vestibular therapy because I keep having "these problems". (Over a year ago, I had DIZZINESS that ended being due to an eye condition. This time it was intense VERTIGO due to a virus around the nerve that connects the brain to the ear.) He explained nothing to me, just told me I keep having "these" problems. Today I saw an ENT, who said it would be FOOLISH to start vestibular therapy right now as I am still healing from the vestibular neuritis. What is still needed is rest. Therapy right now would likely make me feel very ill, and exhausted. I should rest for at least another month, THEN we will see if vestibular therapy is necessary. Complete opposite of what Dr Bottesi told me. He finds something to latch onto and he doesn't consider anything else. I also asked him for other medication possibilities for my neuropathy, while I was there, citing some side effects I was dealing with. He just told me there really isn't any perfect options, so I should just stay put with what I was on. My opinion? Dr Bottesi is a rather lazy doctor.
2.0 Rating
November 23rd, 2015
2.3 Rating
June 27th, 2014
My first number of visits with him were great. He couldn't be more attentive, or listen more carefully. Then he got a little...distracted. Still a good doctor, but didn't listen quite as carefully as he did at first. Then, it got to where he didn't really listen much at all. He was always pleasant. My interpretation of what was going on was that it seemed like once he felt he figured out who you were, and what your diagnosis was, he had his mind made up, and there was no point in listening anymore.
1.0 Rating
February 12th, 2012
WOULDN'T RECOMMEND!
After taking my daughter to him for her condition he said she probably had some kind of MD. When I asked him if she would get better he flat out told us "probably not.". Imagine that stress. We ended up taking our daughter to U of M and getting a proper diagnoses. Turns out she doesn't have MD but for him to state this without any testing was careless on his part. I wouldn't recommend this doctor. Take the time and research doctors before you waste your time. I am very thankful for the knowledgable doctors at U of M. Will make the drive for top doctors in the country.
3.7 Rating
November 15th, 2011
I have confidence in the care he provides
I am a nurse and I love Dr Bottesi! He has always been caring and shows concern addressing each one of my concerns. When someone sees as many patients as he does in his office as well as in the hospital it has to be overwheling at times. Yes he can come off a little strong but I think it is just his way of trying to lighten up the situation to remove the stress. i have sent my mother in law as well as my own father to Dr Botessi with all the confidence in the world that he will provide exceptional care.
5.0 Rating
October 22nd, 2011
5.0 Rating
September 25th, 2011