Rate Now
Share Your Experience
Have you seen Dr. Kenneth Bramlett?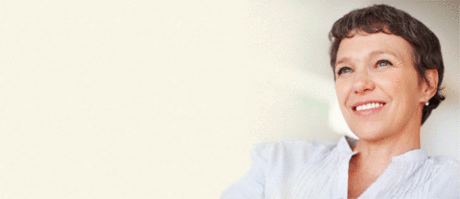 Fibromyalgia
Get the facts about fibromyalgia, including the symptoms and conditions that may be related to it.
66 Ratings with 35 Comments
5.0 Rating
October 11th, 2016
Fantastic experience. Arrived early, paper work complete, 5 minute wait and on to x-ray. Within 5 minutes done and to a room, 5 minutes and Dr Bramlett came in. He had reviewed my knees and knew exactly what needed to be done. No he isn't your mother and doesn't pretend to be, but I was there for results and not hand holding. You have to be ready to ask your questions as he is ready to move on and is quite efficient. He answered all my questions immediately and I left there feeling I had just been seen by the best surgeon for my total knee operation. When asked about two knees at same time he told me he wouldn't recommend but perhaps the second one could be done the next week. Just kidding of course. His assistant came in and went over brochure full of valuable info including exercises that he said to start now and continue after surgery. I felt energize as if I just met the "energizer bunny". I came home, read the brochure, started the exercises, called his office with questions regarding financial responsibility and immediately received a call back and follow up info. I am not a Medicare patient and, in fact, have insurance that most medical offices aren't familiar with, GEHA, and have to call to obtain information. I'm now looking forward to surgery 4 weeks after initial appt. I would definitely recommend Dr, Bramlett.
5.0 Rating
October 11th, 2016
Ms.
5.0 Rating
October 7th, 2016
Hip Replacement
If you are looking for a doctor who will hold your hand Dr. Bramlett is not the guy. However if you want expert in his field he is the Doctor. He diagnosed my problem, bone on bone hip degeneration, told me the procedure needed and scheduled the surgery for one week later. Total left hip replacement, in the hospital less than 36 hours, walked the day of surgery , drove to the post op appointment 14 days later, walking without a cane 17 days later. My husband is totally amazed with my progress. Dr. Bramlett is to the point and does what he says he says he will do. If you want a mother call yours up. If you want a top notch surgeon call Dr. Bramlett.
5.0 Rating
July 1st, 2016
Bi Lateral Hip Replacement (2003)
I had both hips replaced 13 years ago and it transformed my quality of life. Dr Bramlett encouraged pre surgery exercise as well as post op and I faithfully did as he asked. I even travelled back from Ca for the 2nd hip to be done. Excellent surgery by an honest, very competent surgeon. Delighted to have been introduced to him.
1.0 Rating
July 11th, 2015
5.0 Rating
June 15th, 2015
Bone spur ( plantar fasciitis )
Had to have a bone spur taken out and Dr Bramlett and his staff are great. I'm an Rn at another hospital. He does a procedure that he developed where he make two small incision on the side of the foot and goes in with a camera and a small tool to take the bone down rather than going in from the bottom of the heel or cutting the entire side of the foot open. I'm now 2 weeks post op and doing well. Still soreness and tenderness but I was able to walk without crutches or assistance after about 5 or 6 days. With the other method of removal you're looking at 3 months off the job. Full recovery for this procedure is 6 weeks. I'm having him do my other foot in August. My next door neighbor recommended Dr Bramlett after having the same done lady year with the same great results. If your having any orthopedic issues I highly recommend this clinic
5.0 Rating
May 3rd, 2015
Outstanding Surgical Results
LEVEL OF TRUST: Based on my 86 year old aunt's experience and recovery, I recommend Dr. Bramlett to everyone in my family (and to others). We learned of Dr. Bramlett by word of mouth (we know of outstanding recoveries to hip replacement in two of two cases). All actions since then have confirmed that he is an outstanding surgeon. EXPLAINS MEDICAL CONDITIONS and APPROPRIATE AMOUNT OF TIME WITH PATIENTS: He is quick with you; however, he paused when it was not clear that my aunt understood (repeated slowly; and once repeated in different words when she needed further explanation). My question was answered with the help of a medical model. POST OP EXPERIENCE: Immediately following operation, Dr. Bramlett provided a detailed status. The follow-up office visit gave us all the information we needed. While my aunt did a few days in rehab, he has detailed suggested exercises for recovery at home. The STAFF is also top-notch - helpful, friendly and courteous. Scheduling was easy. SUMMARY: There's nothing to suggest what the doctor or staff might improve on.
1.0 Rating
March 12th, 2015
I arrived 30 minutes before my scheduled appointment. It took about 10 minutes to do x-rays. I spent 1 hour and 45 minutes waiting to see Dr Bramlett from my scheduled appointment time to when I actually saw Dr. Bramlett. He spent 5 minutes with me and poked my hip several times with 2 fingers so hard that my hip hurt when I left. When I told him that he had hurt my hip by poking it so hard, he just looked at me and never apologized. He was not friendly or even smiled when he entered the room. He shook my hand so hard my hand hurt afterward. Would not recommend him to anyone. Find another doctor who seems to care how his patients feel and who will spend more time with his patients. He never explained to me why I was hurting. When he left his assistant came in the room and told me to treat my problem with a topical cream. I was never told what I was hurting so bad. Since seeing Dr. Bramlett I hurt worse now and will have to find another doctor.
2.0 Rating
March 10th, 2015
3.7 Rating
January 27th, 2015
Excellent Diagnostician and Surgeon
1.0 Rating
January 17th, 2015
Has been.
1.0 Rating
October 22nd, 2013
Find another doctor!
I cannot recommend Dr. Bramlett at all! He seemed "knife happy" in wanting to do surgery on me the minute he walked into the exam room. He tells patients that he can do a knee replacement in 20 minutes but another orthopedist that I have since seen says that he would not let anyone do a 20 minute knee replacement on him! I also know someone who had surgery done by Dr. Bramlett and had to have it done over again by someone else. In addition to this, I did not appreciate the fact that Dr. Bramlett used curse words at least 3 times while talking to me. This was very unprofessional. Go somewhere else if you want a good doctor- Dr. Bramlett is NOT the one I would recommend to anyone!