Rate Now
Share Your Experience
Have you seen Dr. Kenneth Brightfield?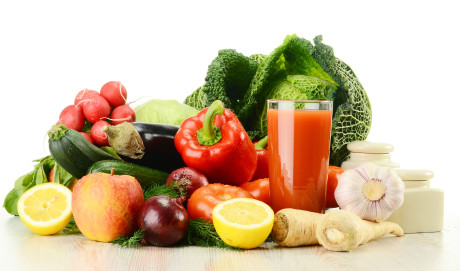 Type 2 Diabetes
Type 2 diabetes is a chronic disease in which your body is unable to maintain a normal blood sugar (glucose) level.
Quality Rating
Highly Satisfied
30 Ratings with 13 Comments
2.0 Rating
August 4th, 2017
Just not a Doctor anymore.
I have been his patient near 25 years. He was engaging and compassionate. When I had serious issues, he would put real effort into finding a cause and solution. He no longer puts in effort. These last two years both my wife and I had serious health issues. Dr. Brightfield did nothing for us. I recently had a visit. He barely knew who I was nor bothered to ask how I was doing after multiple major surgeries during which he never called nor visited as he used to do. The doctor I had faith in is gone. He processes patients off a list presented to him on a computer screen. Do not expect more from him. Which is a sad tragedy because he used to be a very fine doctor. On a positive note, the administrative staff is fantastic.
2.0 Rating
December 23rd, 2016
Not Sure What to Say About this Guy
I really am not sure how to rate this doctor. Like the guy who posted in August, 2013, below, Dr. Brightfield was my doctor for a long time. I had no great health problems, and only saw him maybe a dozen times. He helped me with a minor problem with my back when I first began seeing him, but after that it was just routine stuff. He seemed like a really nice guy. But then I came down with a bunch of very odd symptoms for someone like me who was very fit and active - chest pains, exhaustion, periods of shortness of breath. I could never figure it out, but rather than address these things he just disregarded them as though they were not real. I continued to go back to him, but our conversations became contentious, yet I never new why. It was like he didn't want to believe anything I told him, and like he simply did not want to help me. I often wondered if he began confusing me with someone else because the way he treated me just did not make sense with the person that I am - a very level headed, intelligent, and really easy guy to get along with as I have been told by many people many times. It really bothered me that he was so unwilling to help. Eventually I suffered a DVT and pulmonary embolism (probably had been going on for a while). He was still very standoffish and treated me like some sort of pariah. After a while I gave up and found another doctor.
5.0 Rating
November 17th, 2015
5.0 Rating
October 3rd, 2015
Best bed side manner
Dr. Brightfield has been my doctor for just a couple of years. He is one of the kindest doctors I've ever encountered. And he listens to you. Truly listens. So rare nowadays. He found a major problem during a routine physical. I ended up having surgery and things are fine but it was his careful examination of everything that led him to find my problem. He's really wonderful. If you need a new doctor give him a try. You will be so relieved you did!
5.0 Rating
March 14th, 2014
Great Doctor TERRIBLE Support Staff
It saddens me to have to even write this, but enough is enough. Dr. Brightfield is great, I would recommend him to anyone. However, his support staff is absolutely horrible. If you call his office for any reason, even to schedule an appointment, be ready to wait at least 10 to 15 minutes and don't be surprised if it takes 30-45 minutes before you speak to someone. Triple check anything the support staff has any involvement in, because 99% of the time its wrong. Need a prescription refill? Call the support staff and they will either issue you a wrong prescription or no prescription at all. Every single time I have refilled a prescription something has gone wrong, whether its the wrong medication, the prescription itself isn't complete or flawed and the pharmacy won't accept it, or the prescription is just never received. This is just the tip of the iceberg and I haven't been going to Dr. Brightfield for very long. I think Dr. Brightfield is great, but the support staff is quickly driving me to go to another doctor. The question isn't if I will leave Dr. Brightfield because of his HORRIBLE support staff, the question is when and I don't see myself putting up with it much longer.
2.3 Rating
August 30th, 2013
Disappointed
Dr. Brightfield was my internist for almost 20 years. During that time I saw him maybe 10 times for minor issues and physicals. He seemed like a fine guy - thorough, careful, compassionate. Always personally returned phone calls. When major health problems hit though, he just wasn't there for me. Frankly, he was no help at all, so I ended up changing doctors.
5.0 Rating
June 24th, 2013
Best Ever
5.0 Rating
January 29th, 2013
5.0 Rating
November 8th, 2012
5.0 Rating
August 30th, 2012
Thorough and reliable
Dr. Brightfield has been my internist for 18 years. He is an amazing doctor--one who calls when he says he will, spends extra time getting to the bottom of problems, is caring and kind. Always, always, always calls with results of tests--and continues to followup on chronic conditions. I have sent many friends and family members to him and all have raved about his care. I highly recommend Dr. Brightfield.
5.0 Rating
October 21st, 2011
First-Rate Physician and Wonderful Human Being
5.0 Rating
September 20th, 2010
Nearby Doctors

Dr. Kenneth Brightfield is similar to the following 3 Doctors near Saint Louis, MO.